Q&A: Ben Wang on Arizona Coyotes' Goals With Email

Chief Marketer recently chatted with Ben Wang, director of business analytics for the Arizona Coyotes hockey team, about the challenges the NHL team faces in automating email communications and connecting with fans.
CHIEF MARKETER: What is the profile of the "typical" Coyotes fan?
BEN WANG: Coyotes fans vary based on what type of ticket packages they purchase and how they engage with the team.  Generally, based on our analysis, many Coyotes ticket buyers are mature and affluent family people, or young adults who are financially comfortable.
CM: Tell me a bit about your email marketing initiatives. How do you communicate with fans?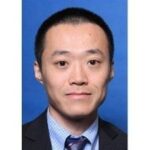 WANG: In the past, we only sent monthly newsletters to fans as well as game specific ticket promotional emails. With Oracle Eloqua, we now have automated data integration from Ticketmaster, so that we can send fans post purchase and pre-game emails automatically and provide personalized information to them.  These emails are a great way for us to thank and engage fans, but also they are extremely helpful to improve our fans' game day experience.
For example, our pre-game email provides information on mobile ticketing, traffic, parking, promotions of food & beverage and merchandise, kids attractions and activities. In addition, each piece of information is relevant and helpful for the fans to plan their game day and improves their experience.
CM: How are you capturing data on your fans? Is the majority of it self reported, or are you bringing it in from other sources, such as Ticketmaster?
WANG: We capture data through many different channels and programs.  For example, we capture data through Ticketmaster, Dynamics CRM integration, self-reported data from web forms and landing pages, enter-to-win programs, surveys, Eloqua's Social Sign-on apps, and progressive profiling.
CM: How frequently do you email your fan base?
WANG: Based on different content and target segment, each email program is sent in different frequency. For example, our newsletter email, which is targeting every email subscriber in the database, is sent month because it has the most information and includes multiple stories and promotions that we'd like our fans to be aware of.
On the other hand, we will also send one video or one story about the team in a much casual format. This is sent weekly since it's targeting the most engaged fans or season ticket members.
And, we also send automated emails based on purchase activities, web activities, and fans' birthdays and/or favorite opponent teams.  These emails are extremely personalized and targeted based on our fans data and behaviors, so it's sent daily or instantaneously.
CM: What data points do you use to segment your email file?
WANG: We mainly use fan ticket purchase data, web activity data, and personal preference data (birthday, favorite opponent team, etc.) to segment our email.
CM: What are some of the unique ways you personalize email communications?
WANG: One of the most important ways we personalize email communications is based on our fans ticket purchase preferences.  For example, if a fan purchased a $250 Glass Seat with Club access and food & beverage included, we will only send this fan premium products in our emails. We would avoid sending this fan a $20 per ticket promotion in the upper bowl.
CM: Do you market to/engage fans only during hockey season, or year round?
WANG: We engage fans throughout the year.  It's a little difficult to engage fans during the offseason, but we still try to build stories and promotions based on other non-game events, such as the NHL Draft, our Open House, training camp, etc.
CM: Aside from email, what are the other primary ways that you communicate with fans, and how has automation helped you personalize those engagements?
WANG: Our official website and mobile app are two important ways that we communicate with our fans. For example, if a fan visited our season ticket page and showed some interest, but left the page without submitting an inquiry web form, we would use Eloqua's tracking features to identify this fan and this activity.  We do two things automatically. First, we would send an email about season ticket promotions such as Fan Zone or All-You-Can-Eat sections to this fan. Then, we would send a notification email to a sales rep via CRM integration, so that the sales rep could potentially call this fan and proactively answer some questions.
CM: How are you gauging the ROI of these efforts
WANG: We do track ticket sales very carefully and specifically.  In every ticket promotional email that we send out, all the "See Ticket" links are built with Omniture tracking code and Google Analytics UTM parameters so that when a ticket gets purchased on Ticketmaster.com, we know which email and what content led to the sale.  This way, calculating the ROI of each campaign becomes pretty easy.
This tracking practice is a huge part of our day-to-day web analytics operations, and it's implemented throughout all of our digital marketing channels, including website, email, mobile, social media, Google Adwords, programmatic, etc.
Related Articles:
Manchester United & Volvo Ocean Race Partnerships Boost HCL's Profile
Data Lets Electronic Arts Put Players First