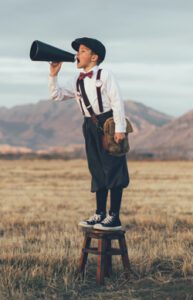 PR through earned and owned channels can be a valuable tool for marketing teams. But proving the tactic's worth to the c-suite can be a tricky endeavor.
Making your execs understand the power of PR is possible—PR News content director Melissa Hoffmann recently shared some great tips that will be featured at the PR News Measurement Conference in Washington, DC next week.
Play offence, not defense: Don't want until your CEO asks for the numbers. Get ahead of the curve and start a measurement program now. And better yet, bring them solid metrics before they ask.
Don't be afraid of the numbers: Data and analytics are your friend, and will help prove that PR builds brand awareness and sales. "Make sure you have someone you can rely on to help you with your measurement efforts," writes Hoffmann. "Whether this person is an existing employee or an outside agency, the importance of having an analytics expert who can help protect your budget cannot be overstated."
Know exactly where it matters: Invest the time to determine where PR is making a difference in the organization. Goals for PR vary depending on your company's vertical market and focus, so know what data matters most for you.
---
You May Also Enjoy:
---
Do a deep dive into the data: Once you know what data you need, go out and get it. "Run customer surveys, review website and social media analytics, invest in a third-party analytics tools, and work with your resident measurement master to uncover the best data that will prove the value of your team's work," says Hoffmann.