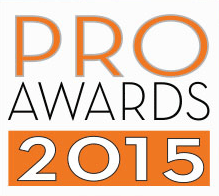 Campaign: 100 Years of Good
Brand: Chicken of the Sea
Agency: Pivot Point Marketing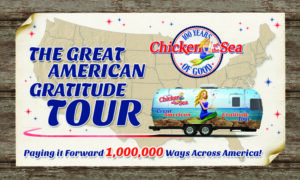 When it comes to buying canned tuna, research showed, most consumers don't have a brand preference; price is a critical purchase driver. That was bad news for Chicken of the Sea, which had been losing ground to the number-one brand in the market, StarKist, because of the latter's willingness to spend appreciably more money on in-store marketing and paid media.
To steer consumer focus away from price and toward Chicken of the Sea's heritage—the company celebrated its 100th anniversary in 2014—it worked with Pivot Point Marketing to celebrate "100 Years of Good" by giving 100 charities across the country $10,000 Gratitude Awards, donating $1 million in all.
Consumers were directed to the brand's newly redesigned website and a mobile-optimized microsite to nominate individuals and organizations for an award. They could also enter a contest to name the iconic Chicken of the Sea mermaid, a live incarnation of which would play a key role in the nationwide experiential tour. Now named Catalina, the mermaid visited 56 cities and towns, where she and the team met with award nominees and winners as well as distributed samples and shared recipes.
On social media, Chicken of the Sea used its four primary social platforms to highlight different aspects of the campaign: Facebook focused on the stories of good works, Twitter promoted the tour stops, Instagram featured photos of the live events, and Pinterest offered recipes as well as event images.
The campaign generated more than 3 billion earned media impressions and a 10% year-over-year rise in website visits. The number of Facebook fans increased 9%, while the number of Twitter followers rose 11%. Year-over-year tuna unit volume for Chicken of the Sea rose 9%.
And because the company didn't want to stop at 100 years of good, it established the Mermaid Legacy Fund, donating money, volunteer hours, and other resources to nonprofits in its hometown of San Diego.