How to Motivate Summertime Daydreamers
Aaahhhh summertime—team members are likely sitting in their cubes daydreaming visions of sandy beaches, warm sun and that long-awaited vacation with friends to the south of France. At this time of year, daydreaming is a daily ritual but the daily grind is still underway and managers are trying to figure out how to keep employees engaged and productive.
The Forbes Communications Council has the answers—13 of them in fact.
For starters, now's the time to "surprise and delight" as marketers like to say. Surprise team members with concert tickets, restaurant vouchers, an unexpected Friday off or other gifts to say, 'Hey, I know it's summer and you're working hard. Keep it up.'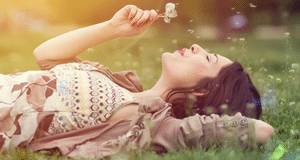 One counterintuitive suggestion is to unplug as a team. You're all working hard together, there's long hours and plenty of stress. Now's the time to spread out and plan something different for your team like kayaking or visiting a local art museum. Something completely different can show a different side of every team member and build new bonds.
And, just because you're stuck in the office doesn't mean you can have a BBQ. Invite clients and members of other departments for a networking BBQ or some other outdoor activity like fishing or golf.
---
More on Employee Engagement:
---
Or you can try tapping into employees passions for projects that aren't critical. This is a way to keep them motivated all year long and involved in something other than the norm.
On a darker note, one council member suggests that if your team has checked out because the weather's warm and they'd rather be doing something else, it's time for a new team.
Thirteen different council members commented for the tips. To view them all click here.