Millennials Prefer Texting to Communicate With Businesses: Survey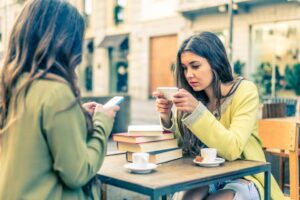 Millennials prefer texting over email, phone and social media to communicate with businesses, according to a survey by OpenMarket.
Still, most businesses aren't regularly integrating text into their marketing plans; 60% of the 500 millennials polled said they receive five or less texts from businesses each week. 
Part of text messaging's appeal to the millennial audience is largely based on convenience, speed and flexibility. Text messages such as fraud alerts and payment reminders from their financial institutions are a great example of this. Almost half of the millennials surveyed—48%—said they'd prefer to receive these types of reminders through the small screen of their smartphone over any other channel.
Appointment reminders and delivery notifications are also popular, with over half of respondents saying they would like to receive these via text over other options.
Millennials also want to be able to text businesses on their existing toll-free customer support numbers instead of having to call them for assistance. Unfortunately too many brands are missing the mark. When looking at the demand versus today's availability of texting by businesses, there's a wide gap. A fifth of millennials—20%—currently don't receive any text messages from businesses at all.
Since the millennial age group is notorious for ignoring phone calls and opting out of e-mails, text messaging is an obvious solution that meets their communications preferences. Eighty percent of millennials polled are waiting for the day when they can text to a brand's 1-800 number, versus calling. This would not only make customer happy, but save the business money in terms of support costs.
Chat bots are an aspect of text messaging which will soon be playing a huge part in its future, if millennials have anything to do about it. The OpenMarket survey revealed that millennials are looking for the capability to do more than just reply to preferred businesses with one-word responses, they desire a combination of both one-word answers (such as yes, no, help) and natural language feedback at the level of two-way communication with businesses. The majority of millennials, 60% to be exact, prefer two-way text engagement—citing that it's easy to use, along with being fast and convenient.
Tim Fujita-Yuhas is director of product management and new product strategy at OpenMarket.
Related Articles:
Almost Half of Millennials are Blocking Ads: Survey
Everything Old is New Again—And That's What Millennials Love
6 Ways to Remain Competitive With Millennial Marketers