Marketing Musts for Stronger Customer Relationships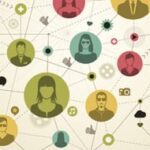 2016 is almost here. Is your brand ready to create strong customer relationships that will take your company into the new year and beyond?
On Wednesday, Nov. 11 at 2 pm ET, join Jesse Grittner, senior director, customer loyalty and Carrie Nelson, manager, loyalty consulting at Aimia for a free webinar, 6 Marketing Must-Dos to Drive Stronger Customer Relationships.
In the webinar, we'll uncover the best areas to focus on to make your marketing more personal, and the type of value consumers expect when they share their data with marketers.
Recent research on consumer data sharing conducted by the Center on Global Brand Leadership Columbia Business School in conjunction with Aimia showed that not everyone approaches the collection of their personal data the same way.
The survey 8,000 consumers uncovered four distinct customer personas related to data sharing, and showcased how far consumers will go to limit online tracking of their behavior, such as making up fake names and addresses to avoid giving true personally identifiable information.
And just because people share personal data doesn't mean they constantly want to hear from your brand via email or otherwise. The report showed that 70% of consumers who do have a positive attitude toward sharing data are also not hesitant about taking defensive action to protect themselves if they feel their trust has been violated.
Trust has a positive impact: 85% of consumers are more likely to share their name and email address with a brand they trust and 81% of consumers are more likely to share their mobile number with a brand they trust.
For more, join us this Wednesday, Nov. 11 at 2 pm for the free webinar. Click here to register.