Lessons from Uber Elevate on How to Market Flying Cars
Flying cars? Oh my!
Uber Elevate has a bold plan to bring to market one of the most cutting-edge products in the world by 2023—driverless urban aerial ride sharing.
But how do you approach marketing such a unique product?
Chief Marketer spoke with the brand's fearless leader, Chief of Staff Arianna Pilram Churchill, during the 2019 PRO Awards Bloody-Mary Brunch in New York City last week. Uber Elevate and its agency Infinity Marketing Team took home a Gold PRO Award in the Best B2B Campaign category for the "The 2018 Uber Elevate Summit." During a fireside chat with Chief Marketer Editor and Publisher Jessica Heasley, Churchill took us inside the campaign and product launch.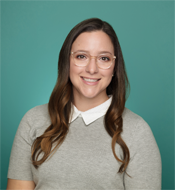 Uber Elevate Chief of Staff Arianna Pilram Churchill
CHIEF MARKETER: So what exactly is Urban Air Mobility (UAM)? Where are we in the trajectory of this technology? When can we all be moving around in flying cars?
ARIANNA PILRAM CHURCHILL: Urban Air Mobility is basically an urban transportation program that exists in the air. It does not currently exist at scale and it is not accessible for transportation right this second. But in the next two to three years, we hope a product we're developing called Uber Air will allow flight in urban environments and in cities to move people around in the sky. There's obviously a lot of issues, if you think about what it would take to start an entirely new transportation program. What we're doing now is building an entire ecosystem and saying this is the time to do it. We have airspace just above us, we have a lot of congestion in cities so it's a really good moment.
CM: You guys are launching tests in a couple of markets. Can you talk about that?
APC: We have three launch cities where we're going to start Uber Air— Los Angeles, Dallas and Melbourne, Australia. The complicated mission that we are trying to solve is moving people between ground and air so you still get the same experience that you get now in the Uber app. But there's a new option where we connect you from a ride to a heliport where you take a flight and then connect back to the ground transportation. That's really the missing piece that never existed before and something that we're developing with our team right now.
CM: Is there buy in from consumers? Who is your key constituent and how are you going after them?
APC: It's a super big challenge because our audience is everyone and no one at the same time. It's no different than other product that never existed before, it's trying to figure out how to market something so brand new. We're working with vehicle manufacturers that build the aircraft themselves, and at the same time we're working with NASA and the FAA and international bodies to think about air space and how to actually fly in that space at scale. People are coming to understand the technology and getting on board with the whole idea.
We just brought together our current [2019] Elevate Summit, [gathering] all of the right people in the room who would help build this thing, the regulators and policy makers, city officials, technical innovators, aerospace engineers. We put a stake in the ground and said that we wanted to have our flights testing in 2020 and be in market testing with everyone in 2023. So our first marketing effort was really to get experts in a room and talk about all the technical details to make it happen.
CM: Was getting buy in from consumers and regulators the biggest initial marketing challenge or were there other hurdles as well?
APC: You have to be extremely technically accurate in this space if you want people to believe that you can pull this off. The first video we showed was created over a series of months shows a vehicle flying is technically accurate. That has been the most challenging, but also fun piece of this, that we have the actual scientists and engineers in the room developing the content with us. Everything we create as marketing collateral is actually what we're using to develop the product. This visualization you're seeing is designed accurately to figure out what would actually happen on the ground and what exists today in transportation to make this work. That's what we have to work towards in order to get the FAA, the government and policymakers serious about wanting to work with us. We have to show that we're extremely safe and we're considering safety number one.
CM: Why the Uber Elevate program the strategy to deliver your message?
APC: We looked at 2018 and decided to do something bigger and bolder. We made some really cool models and had the vehicle manufacturers on site. We made sure we had visualizations and VR to really create experiences, so if you are a local policymaker or someone who works in infrastructure, you can come and experience what this world would be like. Experience is our number one key marketing piece of the platform. We need people to sit in the cabin. We have to go to a full-scale model of what a cabin would be like designed specifically for aerial ridesharing. These things are going to be moving people across cities with full capacity.
Definitely having a summit was the right platform for us and it was a huge success—we're starting to bring all of the right people in to make decisions and understand how real this is. I think that a lot of people probably don't realize this has been in practice for 20 or 30 years. People at NASA, including our own team, have been working on this concept for a very long time and we're at a super exciting moment right now because technology has made it possible.
---
---
CM: What success metrics did you consider? Were there challenges you identified for the next experience?
APC: We had a bigger summit and invited more people in from the outside to come and experience this. We started thinking we should have more full-scale models because people do want to sit inside and this is something that will really help people understand how cool this experience could be. We worked with Infinity Marketing Team this year to put on this amazing experience and think holistically of every touchpoint. We had technical experts on stage throughout and the visualizations to tell the story to a very broad audience. Another huge win for us was we had a lot of press and media in the room. For Uber as a brand that was great for them to to be able to see that innovation is inherent to our story. That got us lots of earned media.
CM: I'm sure you have great tips for approaching and developing marketing programs for really new concepts.
APC: You have to be accurate. You have to be technically sound. We need the policymakers and the regulators to understand we're serious about this. And so, again, having all of our central team there working with us to build an event around this concept is key. Also, make sure all your visualizations appeal to the media because you don't have control when someone else takes a picture or puts something out there. We had to make sure that everything was accurate while creating a festive environment so everyone can understand how awesome this can be.
CM: What's next for Uber Elevate?
APC: We're planning right now for 2020. People ask if we're going to do another summit. We didn't realize until last year that we've become the space where people want to go and learn about Elevate and to understand the technical side and the rich design work. We're still trying to decide how to craft our story next year. Our team looks at anything off the ground, we're exploring drone delivery and that's coming next year. We started our flights and already that's a super exciting program and will probably be in market sooner than you think. That's something I think consumers will be very excited about.
CM: Any tips for marketers tasked with introducing a cutting edge product that might get a little push back from consumers?
APC: Don't be afraid to push the limits in what can be done. If we didn't think about flying cars or drone delivery or how to move people to cities and connect them, I don't think any of this would be possible.