Lay's Mission To Spread Smiles Across America
Lay's potato chips is on a cheerful mission to get people to smile more.
The Smile with Lay's campaign is a major initiative that pivots on the release of a massive number of specially designed bags released this week that, when purchased, spark a donation up to $1 million to Operation Smile, the medical service organization that helps children suffering from a cleft condition.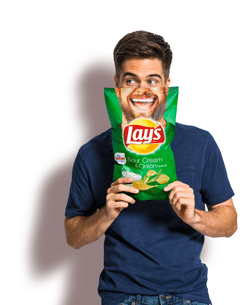 Forty different "smiles" appear on bags of most of Lay's flavors. People can hold up to their own faces to try on the smiles or pass along to friends and family. The campaign is supported by a pop-up experience in Times Square, engagement from multi-platinum recording artist and actress Jordin Sparks—who wears her own infectious smile—and multiple digital engagements with fans.
Sarah Guzman, senior director of marketing at Pepsico, shares the strategy behind the partnership, the activations and her visit to Bogotá to view Operation Smile's work first hand.
CHIEF MARKETER: Many brands are connecting with causes as a way to build loyalty with consumers. What is the strategy behind the Smile with Lay's campaign?
SARAH GUZMAN: We wanted to find a partner that was a fit for our program that felt natural and credible. We wanted to make sure they would join us on that same mission of spreading smiles. Hopefully we'll raise awareness for Operation Smile and get people to contribute so that their purchase of a Lay's product will have a bigger impact on the world as well.
CM: Is making people smile an overall marketing message?
SG: We've been making people smile for 75 years or more. With this program we hope people will snap a picture and share the smile. Smiles have been a part of our equity for a long time. The brand reminds people of happy times and is around during times of enjoyment. A smile was quite natural for those reasons. We've been watching #smilewithlays and a lot of fan comments say that Lay's "always makes me smile." That was a great reinforcement of what we were hoping to hear.
CM: How did the partnership come about?
SG: We have actually run a "Smile" program in several countries and thought it was a great time to do it in the U.S. We all need a reminder to smile more, so we had some great discussions with our global colleagues about what worked. We wanted people here in the U.S. to smile more, but to do it for a great cause. We knew we could have a much bigger impact if we had a great partner.
CM: You traveled to Bogotá?
SG: Yes, Operation Smile has partnered with our company before so we've had a chance to see their work in action. We recently joined them on a visit to one of their care centers in Bogotá, Columbia, and got to see the surgery on several different babies and all of the follow up care that happens from speech therapy to dental care and counseling—all of the holistic care is impressive.
CM: You staged a three-day pop-up experience in Times Square. What was that like?
SG: The Lay's Smile Experience was designed to immerse people in a place that allows them to smile more. We talked about that kids smile so much more that adults do and that we forget to smile as much as we used to.
CM: What types of activations did you have?
SG: We had a number of rooms for people to enjoy themselves and make them smile in the moment. One was a giant yellow ball pit that was so big that I had trouble getting out of it! Another room made you feel like you were at the beach with a surfboard you can stand on and sunshine everywhere. Another room had a giant yellow swing and had "smile" written on the walls in a variety of languages. The experience culminated in a section with a confetti camera that took pictures of people smiling. We then sent those videos to each of the people that went in that room. We also invited people upstairs to talk about the partnership and what this campaign was all about. They tried on smiles with the designed bags and they sampled different flavors of Lay's.
CM: Jordan Sparks is an Operation Smile celebrity ambassador and your partner in this initiative. How is that working?
SG: Jordan is known for having an infectious smile. She was excited to join this mission and she talks about it with real passion.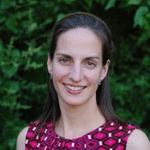 CM: In what other ways are you marketing the smile campaign?
SG: The bags are the No. 1 point of interaction for our fans, with 40 different smiles across all our flavors. A national TV spot went live this week and we will have social and digital supporting the program. We also have fun ways for people to engage with the campaign, like the smile deliveries were people can deliver a smile bag to a friend. People can interact with the Smile Generator online and try on a bag and share it with our gallery for a chance for their smile to appear on a lays bag.
CM: How does the smile program fit into Lay's overall marketing plan?
SG: We try to do several different programs a year to engage fans and make sure that we're adding meaning to their lives. We want to make people smile and make their lives fun and way to engage with the brand. We look at adding flavors and innovation so continue to look for us to do those types of things to remain top of mind and connected to our fan base.
Related articles:
How to Add Meaning and Purpose to Marketing