Influencer Marketing Do's and Don'ts
The benefits of influencer marketing are numerous. Partnering with an influencer can be a cost effective form of high-quality content with built in distribution. It is highly measurable and can be targeted to very specific audiences to capture high-quality leads and engagement. Tack these do's and don'ts to your e-bulletin board.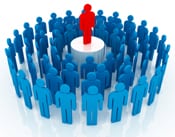 DO
Communicate clearly and specifically. Be precise from day one what your brand objectives, deliverable's and expectations are.
Make it a priority to reach a consensus with the influencer and their audience concerning the content of their video. Having a consensus between brand, influencer and the audience is key to a successful campaign. This will increase engagement and excitement around the brand messaging.
Be open to different genres of influencers, as this increases the reach of a campaign. If the content seems too raw or boring, try to keep your focus around the engagement of the influencer. You might not like the content because you are not the target audience.
Have a goal of achieving a nearly 1% CTR (click-through rate). Influencer sponsored videos usually see much higher CTR percentages than other online rich media advertising. In some cases, campaigns have seen between 3% -10 % CTR.
Work with a partner that represents you in the negotiation process and that has good relationships with the influencers.
DON'T
Try to have complete creative control. Influencers have an audience because they know how to best communicate with them. This doesn't mean the brand won't have input, but they shouldn't plan on writing the script.
Over pay or offer too little. Learn how much an influencer is worth.
Expect that influencer integration's work the same way as traditional forms of advertising. They require special attention to detail because aspects such as time frames, communication and ownership are all very different when working with influencer integrations.
Expect a commercial. Remember your brand is being featured in the influencer's brand content. It is important that the brand integration is authentic and consistent with the influencer's other content.
Change objectives and plans last minute. Although digital media seems like a very good place for short turn-around projects, influencers don't do well with unexpected changes. —Ricky Ray Butler, vice president of digital for Corbis Entertainment and president of Plaid Social Labs.
Related Articles:
Can Marketers Learn to Love Ad Blocking?
3 Risks of Influencer Marketing