In-Store or Online: Millennials Appreciate Holiday Shopping Experiences
Conventional wisdom says that Millennial consumers in the 18-34 age group do their shopping online. In fact, many retailers base their Cyber Monday strategies on that assumption.
But a new survey from LoyaltyOne demonstrates that this group can also be engaged through in-store holiday experiences.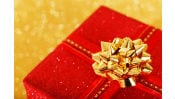 According to the November 2015 survey of more than 1,200 American consumers, 71% of young Millennials (age 18-24) said encountering Santa in the store enriches the holiday shopping experience—a number that exceeds the 66% total for all age groups.
In addition, 78% of young Millennials appreciate in-store carols and seasonal music, a higher percentage than any other age group. Clearly, Millennials should get credit for having more holiday spirit than their reputation might suggest.
The results are consistent, however, with the Millennial trait of "shopping as entertainment," in which the experience is at least as important as the purchase and acquisition. With additions like music and events that enhance the holiday atmosphere, retailers make brick-and-mortar stores more attractive, compelling destinations.
But positive in-store experiences will still not overcome poor customer service, as strongly evidenced by the survey. Just over seven out of 10 consumers (72%) in all age groups disagreed or strongly disagreed with the statement, "I am more understanding if a salesperson is rude during the busy holiday season." Further, 81% said they would be offended if a salesperson is rude at a time when the customer's business should be especially valued.
Additional findings from the survey illustrated the differences in Millennial sentiments versus the general public on in-store holiday shopping:
40% of young Millennials and 31% of older Millennials (age 25-34) said they had a poor shopping experience last year that ruined their holiday mood, compared to 20% of the general population.
Just 53% of young Millennials said they disagreed or strongly disagreed with the statement: "I am more understanding if a salesperson is rude during the holidays," compared to 72% of the general population.
42% of older Millennials and 37% of young Millennials said an encounter with a condescending sales person would prevent them from returning to a store for holiday shopping, versus 32% for the general population.
For retailers, these results reflect a changing perspective on consumer values during the holidays, particularly with Milllennials. While 'price' has been an important factor, the survey indicates that—while important—it's not the only consideration.
The LoyaltyOne survey data points to several key issues for retail marketers to keep in mind in order to optimize the in-store experience for customers during the holidays:
Atmosphere/Environment: make the overall shopping experience memorable and delightful; consumers—even Millennials—attach great significance to traditional elements of the holiday shopping experience, such as Santa and seasonal music.
Customer Service: despite the increased traffic of the season, customer service is no less important; the personal interaction remains a high-risk touch point, and poor service during the holidays jeopardizes customer loyalty and risks significant revenue losses.
Online and in-store: Millennials don't view online and in-store shopping as an "either-or" proposition; in both settings, product selection and convenience, in concert with customer service, should be the retailer's primary focus to ensure a consistent shopper experience.
The flip side of the customer's experience is also illuminating: nearly one in three survey respondents (29%) said that in each holiday shopping season there is at least one store that loses their business due to a rude salesperson or poor service.
With stakes that significant, strategic retailers must pay close attention to the demands of their holiday customers—so they can enjoy the benefits well into the New Year.
Dennis Armbruster is vice president, LoyaltyOne Consulting. He can be reached at DArmbruster@loyalty.com.
Related articles:
Santa's Grab Bag: Our Holiday Marketing Round-up