How to Turn Paid Influencers into Real Marketing ROI
In discovering that brands and influencers often do repeat work together, there's an important relationship to be developed. You can't simply treat an influencer as a freelancer, rather they are a strategic advisor, in fact, a real ambassador of your brand.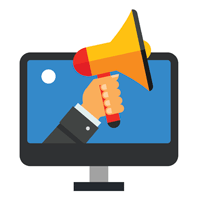 To truly make an investment in influencer marketing, your company will need to think about allowing the influencer to speak in the authentic language of his or her audience, which is why this channel outperforms traditional digital marketing. And, a new measure of success of any brand will be that the best influencers will want a seat at your table, which only comes from building great products and services and caring about the end result.
We asked our influencer network what the most important factors were when developing a relationship with a brand. Their responses were surprising.
1. Money isn't the ONLY driver 42% of influencers said that alignment with core values was the most important factor when deciding which brands to work with. Influencers favor working with brands whose values strongly align with their personal beliefs. Although they DO want to be fairly compensated for their work, it's not what makes or breaks their decisions. Surprisingly only 11% of respondents claimed fees and payment was the most important factor to them.
2. Relationships MATTER More than 87% of the influencers polled had repeat marketing partnerships with brands. So why does this matter? Clearly, authentic engagement works. By continuing to partner with influencers, these brands have observed an increase in lead volume and sales. It's also an indication to influencers that the brand values their content. In fact, 41% of influencers surveyed see between 25% and 75% repeat business with brands they've worked with previously.
3. Influencers' currency is the content they're creating for you Some 12.8% of influencers said that 100% of their total income comes from relationships with brands. These influencers deal in a currency called authentic content and it's this that drives audience engagement. So brand's listen up, authenticity takes time and hard work. For that to happen you have to back off from micromanaging the content your influencers are creating. There are good reasons for this:
a. Influencers are great at content creation; it's how they achieved influencer status
b. They know what grabs the attention of their followers
c. Influencers want their content to provide value; otherwise, what's the point?
Promise Phelon is CEO at TapInfluence. She can be reached at [email protected].
Related articles:
Six Reasons Brands Should Use Health & Wellness Influencers
Using Micro-Influencers to Create Word of Mouth
The Power of Influencers: Special Report