Influencers play a growing and important role in word-of-mouth marketing and the benefits are numerous.Partnering with an influencer can be a cost effective form of high-quality content with built in distribution. It is highly measurable and can be targeted to very specific audiences to capture high-quality leads and engagement.In this report, you will find:
A lesson on how brands can harness word-of-mouth and influencer recommendations to connect with consumers
Find 7 reasons to work with influencers
Understand what ad blockers mean to the rise in influencer marketing
Case studies from Estée Lauder, Frank's RedHot hot sauce and Universal Pictures
Key influencer do's and don'ts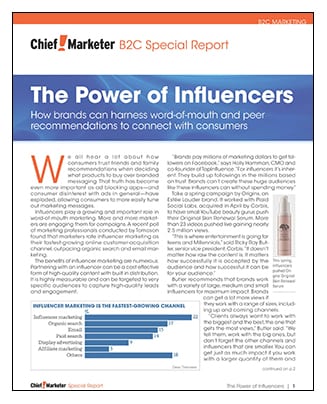 Thank you for downloading this report.
You may also find these articles of interest.