How to Avoid MarTech Burnout: 7 Tips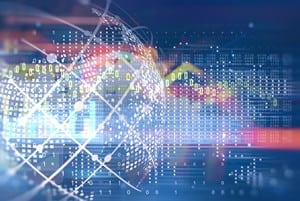 From AI and chatbots to video platforms and SMS, you can bet that if there is something you or your company needs to do, there is probably an app or SaaS for that. This is great because we now have more opportunity than ever as marketers to back strategies with innovative tools. But all of this martech can be overwhelming.
There is a psychological principle known as analysis paralysis, which is inaction in decision-making due to anxiety and negative feelings associated with making a choice when there's an overload of information or options to sift through. To avoid getting burned out during the martech consideration process, consider these key things:
1. Align technology to objectives & strategic plans.
Companies often adopt technology for the wrong reasons. Perhaps they stay with a not-quite-right solution because they're comfortable with it, or they have a strong relationship with a salesperson, or they fell for a good sales pitch. The best way to avoid this is to map out the technology required to reach your goals. Identify the tech that's needed to accomplish these goals, and it will help you to avoid shiny object syndrome.
2. Think about your current & future stages of growth.
What suits your company today won't necessarily suit you tomorrow. When you think about the martech required to support your digital marketing strategy, consider where you will be in the future. For example, if you plan to expand your salesforce, will the new CRM you are implementing be as valuable to a sales team of 20? Will you be able to efficiently onboard considering the nuances of the CRM you have today? Although this may seem like obvious advice, I am amazed at the number of companies that come to us who just invested in a $30,000+ platform and didn't think twice about how it would serve them beyond the year's strategic plans.
3. Know your buyer personas & customers.
To reach your goals and plan, you should be completing buyer persona research through interviews with customers. Buyer persona research is a critical component in building a successful marketing plan, but it is also a key component of identifying the right marketing technology. For example, I recently conducted buyer persona research for a company launching a product nationally with just a handful of salespeople. In my research, I found that meeting face-to-face with a rep for a demo was critical to their audience, but the company wasn't ready to grow their sales team. The solution? Quick, personalized, 1:1 video recordings that demo the product. Before you build out your tech stack, understand your buyer personas and customers—they should be the cornerstone of any marketing strategy or martech purchase.
4. Create start-and-stop cycles.
Deciding on technology could be a neverending, exhausting process, which is you should have time to evaluate, start and stop martech. Make it a rule to only assess technology against your goals and progress once every 3 to 6 months. You may need shorter or longer cycles depending on the size of your company and stage of growth but sticking to the period avoids constant disruptions due to technology. (Of course, there's always exceptions to the rule, so create conditions around exceptions to the start-and-stop cycles.)
5. Just do it (sometimes).
This might sound contrary to the last recommendation, but it is all about timing. If, for example, you decide at your quarterly evaluation that you need to adopt a call tracking system but don't have anyone who is familiar with them, don't wait to find someone who is or build an elaborate plan for adoption. If you have hired good talent, they will figure it out, minimize risk, and document and share what they learned with the team. If the benefit of taking action outweighs the risks associated with inaction, go for it and don't wait for the time to be just right.
6. Be prepared for data integration.
Whether it is critical data, business processes, or marketing tools, your company will likely (if it hasn't already) encounter an integration problem. Not only does this require additional costs for development and hosting, but it also needs the attention of your team and someone who knows the business implications of the integration. Integrations are never as simple as plug-and-play. Yes, you can quickly set it up using something like Zapier, but you must map all the marketing and business processes and metrics impacted by that integration. This serves as a useful mechanism for diagnosing any issues along the way, as well as an excellent way to ensure development doesn't skip a step in setup. Beyond getting your systems to talk to one another, you also need the data within those platforms to provide business and marketing analytics, which also makes data aggregation tools like Databox an essential consideration in avoiding technology burnout.
7. Limit information.
As you seek new technology or when it finds you, identify immediately the information that's important for your company and don't get distracted by the rest. When you seek out too much information, you will be more prone to analysis paralysis and end up doing nothing.
Amber Kemmis is vice president of client services for SmartBug Media.
Related Articles:
Special Report: Masters of Martech
How GE Digital Stays on Top of Martech Trends
Q&A: Tina Wung on the Future of Martech & Media Investments