How Klarna Engaged Gamers With Shoppable Events on Twitch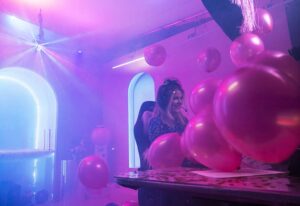 Payment app Klarna is leveraging the growth of esports and gaming during the pandemic as a means to reach consumers through shoppable livestreamed Twitch events. The brand engaged this group through access to esports pros, guest appearances from musicians and a chance to win gaming gear, Event Marketer reports.
Dubbed "Playing for Keeps," the campaign centered around a select group of 25 consumers and two esports pros, SypherPK and Kitty Plays. At stake was the top-notch gaming they were playing with. Those who beat the pros at Fall Guys or Fortnite were awarded prizes like a GT Omega Pro Series gaming chair and a JBL Quantum headset.
Adding to the action were guest appearances from musicians Lil Yachty and Snoop Dogg (also gamers) who provided assists for the players. And, to give consumers an advantage, Klarna created distractions for the pro players that would interrupt gameplay, including dropping a bomb of confetti on them or rotating their monitors.
The intent of Klarna's marketing team was do go beyond the typical content sponsorship on Twitch. By using shoppable entertainment and creating an immersive experience—even in a virtual world—the brand was able to engage consumers with one of their key passions. For more on the campaign, read on in Event Marketer.