Get Ready to Own the Customer Experience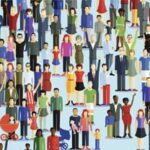 Eighty-six percent of top marketing executives believe they will own the end-end customer experience by 2020. Are you ready?
Learn more in "The Future of Marketing: Seizing the Customer Experience," a free on-demand webinar. All attendees will receive The Path to 2020: Marketers Seize the Customer Experience, a report from The Economist Intelligence Unit, sponsored by Marketo.
Speakers Mina Seetharaman, global director, content strategy, The Economist Group, and Chandar Pattabhiram, group vice president, marketing, Marketo, will share why marketers should never leave the side of their customers on their buying journey. They'll offer ideas on how to prepare for a customer centric future, and ways you can leverage data and technology to understand customer behavior.
Seetharaman and Pattabhiram will unveil insights from top CMOs from new research from The Economist Intelligence Unit, including how brands can boost their profile by delivering a better customer experience through personalization and other techniques.
In the webinar, they'll look at two important questions: Which technologies and trends will transform marketing organizations the most by 2020, and what are CMOs doing about it today? Examples of brands doing it right will be featured, including Unilever and Philip's.
Brands that are succeeding are developing a clear vision of the true picture of their customers, which they can use to enable personalization everywhere. This includes understanding a customer's wants, needs and desires; timely and tailored delivery of relevant content, products and services; and having a strong presence in the top three channels that will be important to customers in 2020—social media, the Internet and mobile apps.
Click here to register  for this free on-demand webinar.