The Future of Marketing Automation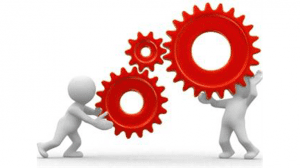 As marketing automation enters an exciting third stage of development, it represents more than an advancing technology—it reflects the evolution of marketing and sales.
In today's mobile era, consumers are connecting with businesses in unanticipated ways. It's essential, therefore, for companies to go beyond just tracking lead generation metrics to gain a clear picture of the customer journey. They must track every customer engagement, from website visits to form fills to phone calls.
This level of tracking may sound difficult, but it is very achievable.
The Way It Was
The first generation of marketing automation offered compelling though limited new capabilities. First-gen solutions focused on a single media channel. For example, email providers like Constant Contact and ExactTarget only distributed and tracked emails. Early web-based marketing automation vendors focused on tracking form clicks.
While these early tools were simplistic by today's standards, these initial efforts at quantifying lead sources and tracking online advertising revolutionized marketing departments. In many cases, when marketing professionals were asked how they knew which advertising efforts were working, for the first time, they could definitively give an answer!
The second generation was all about connecting online leads to revenue. As the technologies evolved, marketers grew tired of simply counting leads as the paramount measure of a program's success. They wanted to tie marketing campaigns to website visits and leads, but ultimately they needed to tie those leads to opportunities and sales. To facilitate this challenge, marketing automation vendors began to integrate their offerings with CRM solutions.
Marketers were now able to use the combined technologies to follow leads from each marketing channel and campaign through the sales cycle to revenue. It was a way to measure the real business impact of marketing programs. But another gap became evident: These solutions were great at measuring online conversions but were ineffective when a lead converted via a phone call. And for businesses that marketed products and services that fall into the category of considered purchases, this became a major issue.
The Considered Purchase Conundrum
Second-generation marketing automation does well with low-risk and frequent purchases that are often completed online, such as office supplies, consumables or basic clothing. However, considered purchases that are infrequent, complex or involve a substantial portion of an individual's income or business department's budget—such as insurance, real estate, cars, business and financial services, and SaaS-delivered business services—often involve a complex set of decisions. And as humans, when faced with complex decisions, we want to talk to someone, so we call.
The second generation of marketing automation isn't equipped to manage considered purchases. As soon as the prospect calls a business (the business that so carefully tracks their customers' online actions), that prospect falls out of the traditional second-generation marketing automation sales funnel. In the best possible scenario, the salesperson who takes the call logs it into a CRM, but since many marketing automation solutions have one-way integrations, they only push data into the CRM. The phone call—a clear buying signal—never makes its way back into the advertisement bidding process and may not be attributed to the original lead.
The Third Generation: A Closed-Loop Multi-Channel Solution
These solutions consider both online and offline customer engagement and treat the marketing and sale process as a cycle instead of a funnel. Instead of assuming leads come in at the top of a funnel and work their way down to a resolution, third-generation systems learn from every step of the sales process. A complete solution will often include the following components:
Web analytics and/or bid management software for optimizing SEO and PPC
Marketing automation for online forms, drip marketing campaigns, and scoring
Call tracking with Google Call Extension integration to tie offline sales engagements to online engagements.
CRM software as the overall system of record
The third generation of marketing automation offers a powerful collection of components that arm the modern marketer with everything he or she needs to not only solve the conundrum of considered purchases, but ride the tidal wave of calls from smartphones, which will soar from 70 billion calls in 2014 to 162 billion by 2019, according to BIA/Kelsey.
The marketers who use third-generation marketing automation are those who are ready to accept the challenges of the mobile era and transform them into a strength. Their strategies should include:
Capturing every marketing touchpoint: This means businesses knowing when prospects visited their website, seen them at a trade show, clicked on a display ad, etc. Achieving such compete tracking requires a marketing automation tool that can track activities such as email blasts, content downloads, demo requests and website visits. Advanced automation can also capture details on how visitors got to the site (i.e. paid search, organic, direct, etc.). Marketing automation is excellent for capturing online conversions, but for complete tracking businesses will also need call tracking software that enables the tracking of offline conversions from both online and offline marketing campaigns.
Enroll prospects in Salesforce campaigns: After gaining the ability to track every marketing touch, businesses then must make sure to record each touch in a common location. The overwhelmingly popular way to do this is with Salesforce campaigns.
Turn all of this data into quantified results: Once they're tracking all marketing touchpoints, businesses need to turn all of this hard data into digestible numbers. It's important to gain insights into which campaigns are truly pushing deals past the goal line.
From the first days of email marketing to the new mobile era, companies' ability to measure, manage and automate their marketing efforts has always been critical to success. But the playing field and the technologies keep changing, right under marketers' noses. It's vital to understand the new challenges and waste no time in tackling them.
Irv Shapiro is the CEO at DialogTech.