Four Insights for Creating Social Media Campaigns Surrounding Tentpole Events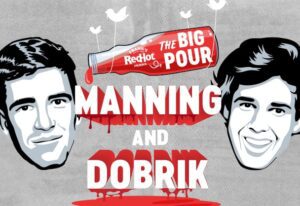 The Super Bowl remains a massive opportunity for marketing campaigns to shine. But like so many facets of the industry today, the way in which brands are interacting with consumers is evolving.
While some companies—like Budweiser, Coke and Pepsi—have chosen not to air expensive 30-second spots during the event (with newcomers like Fiverr and DoorDash filling in), many are crafting social media campaigns to engage consumers in place of TV commercials.
One brand, Frank's Redhot, regularly capitalizes on tentpole events like the Super Bowl through digital campaigns, according to an article in Event Marketer. Super Bowl LV, taking place Feb. 7, is a key event from a brand and sales perspective. And for the last three years Redhot has relied on social media campaigns to drive purchases.
Alia Kemet, VP of Creative and Digital Marketing at McCormick, offers several insights for marketers seeking to expand their digital programs. First, it's important to embrace the challenges that this year's event has brought. The lack of in-person events has inspired the creative team to think more deeply about engaging the brand's community. Secondly, think about how your audiences are living their lives differently during the pandemic and focus on those channels.
Brands should take a 365-day approach to social media engagement, Kemet says, so that responding quickly to current events—beyond the tentpole ones—doesn't require a complex set of approvals to execute. It's important to build momentum over time within the company.
For more insights from Redhot's marketing team, plus a case study of the brand's Super Bowl campaign, read more in Event Marketer.