Five Trends in Video Creative on YouTube in New COVID-19 Normal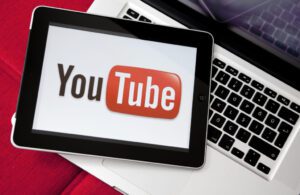 Consider this statistic: 92 percent of marketers are adjusting their creative messaging to reflect the cultural moment consumed by a global pandemic, according to a survey by the Association of National Advertisers. Brands are shifting from selling products and services to providing value, empathy and utility. And with much of the globe hunkering down at home, much of that consumption is happening online, through video.
To shed light on consumer appetites for content, Sadie Thoma, Google's Director of Creative Partnerships, outlined the types of creative that are trending right now on YouTube. "We know online video watching has gone up tremendously," she said during an ANA webinar this week. "If we understand more about the insights and consumer behavior mindset that's taking place right now, we can understand how should we be investing, what we should be saying, what makes sense." Following are five trends in creative popping on YouTube.
1. "With Me" Videos
The "with me" viewership trend, where YouTube watchers participate in an activity together over video—whether that's cooking, shopping, cleaning or even studying—was already gaining in global popularity before COVID-19. But now that so many consumers find themselves home-bound, the trend is spiking. Thoma reports in increase of 54 percent year-over-year.
With so many university students living at home, the "study with me" theme is particularly popular. Students are watching videos, in session-style formats, of someone else quietly studying for hours as if they're studying together in the library.
Creators have begun to leverage this trend, Thoma says. "They're finding a way to essentially turn solitary situations into communal acts." It's a way to create community and connect with people authentically.
2. Cooking and Recipes
Home-inspired creativity through cooking and recipe sharing videos is on the rise. Thoma reports a 31 percent increase in pantry meal videos (when you cook something using ingredients that are already in your pantry or refrigerator). Cooking and recipes generally are up 40-50 percent.
3. Stress Reduction
Another major theme on YouTube is reducing stress through watching videos on meditation, yoga and ASMR (Autonomous Sensory Meridian Response). Consumers are seeking ways to remain calm and minimize stress as the world navigates uncertainty.
4. Remote Work
A few weeks ago, work-from-home searches were more related to adaptation, Thoma says, such as video conferencing options and obtaining the fastest WiFi connection. Now, content consumption has moved beyond the set-up phase and into tips and tricks on adjusting to remote work from a well-being perspective, such creating boundaries between work and personal life and maintaining a schedule.
5. Home Workouts
With gyms and workout studios now closed, many of those same establishments are offering online options for customers seeking to stay fit during the pandemic. There's a 200 percent increase in video views related to working out at home since March 15, Thoma reports.
---
Other articles you might enjoy:
---
Brand Content: Three Themes
Brands that have tapped into the above trends are creating content that resonates across three themes: authenticity, connection and empowerment, according to Thoma.
Authenticity
Genuine, unfiltered content is resonating. Production value is low by necessity, and home backgrounds during videos are the norm. There's a realness and vulnerability to video production that—in this moment—is acceptable to consumers. An example of content in this category is a video message from the President and CEO of McDonald's in the Philippines. The candid, empathetic conversation to camera outlines the practices the brand has put in place to ensure customer safety and store cleanliness.
Connection
The notion of global connectivity, where the entire world is "alone together," is appearing in brand messaging. Like the popular "with me" trend, consumers are experiencing human connection through shared activities online. An example is a spot from IKEA Spain in which the home itself is personified. Using a first-person narrative, the home reminisces about sharing good times and bad times with homeowners throughout the years.
Empowerment
The third theme Thoma sees developing on YouTube is people taking action and empowering themselves, whether it's through "cook with me" videos, home workouts or even meditation. Cottonelle's "Share a Square" campaign is an example. The spot encourages generosity by rewarding consumers who provide examples of sharing with those in need with a donation to a COVID-19 fund with United Way.