Emerging Platforms: A New Species in the Loyalty Jungle
The highly competitive 'jungle' of the loyalty marketing industry has a new species: Emerging Platforms. Although Emerging Platforms was identified as a category for the first time in the 2015 Colloquy Loyalty Census, how it grows and evolves over the next few years bears watching.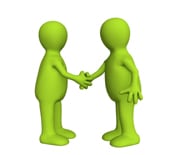 Emerging Platforms primarily comprise the programs that don't fall into the two established types—proprietary and partnerships. Instead, the Emerging Platforms category includes large e-commerce programs like Amazon Prime, daily deal marketers like Groupon and point aggregators like Points.com.
Three essential components put these programs in a separate consideration set:
1. Consumer interaction and rewards are driven by immediacy, not necessarily by accruing points. Instead of a 'spend x, get y' approach, benefits revolve around timing and consumer responsiveness. The programs focus on "exchanges" instead of "earnings."
2. The programs are often not tied to a specific company or brand. They typically promote many brands—even some that may be competitors. In fact, Emerging Platform programs embrace neutrality to create value for consumers.
3. Consumer motivators emerge at different, and sometimes varying, levels. Not constrained to typical rewards structures (i.e., points and discounts), Emerging Platforms strive to encourage member engagement through greater value transactions—not by tiered or multi-step processes.
Overall, what these programs have in common is a unique structure and approach to loyalty that doesn't allow an 'apples to apples' comparison with established categories. To some degree, they also define the actual business model for the organization.
Based on the research conducted for the Census, Emerging Platforms accounted for at least 13% of overall loyalty memberships in 2014. That's a significant amount, considering that this is the first time Emerging Platforms has been categorized since the inception of the Census.
To help further understand and segment the Emerging Platforms category, we have identified five sub-categories.
1. Fee-based programs such as Amazon Prime, the GNC Gold Card or ESPN Insider, that charge a standard membership fee, promoting discounts and benefits for active members that offset the cost.
2. Daily Deals/Discounts Groupon and Living Social, as well as Ebates and eBayBucks, offer limited-time discounts on products, services and experiences.
3. Travel high profile industry players such as Orbitz, Expedia and Priceline provide multiple options for air carriers, hotels and rental cars.
4. Points aggregators to help consumers manage rewards, providers like Points.com and PointHub.com track balances and expiration dates, and include redemption and account management tips.
5. Mobile loyalty reward programs like Belly, Five Star and Perka leverage the convenience of mobile phone-based technology primarily in the retail space.
Based on the results of the 2015 Census, retail discount-based platforms offering daily deals, cash and online discounts (such as Ebates and eBayBucks) have shown some decline in membership. On the other hand, the mobile loyalty sub-category has seen gains in participation and popularity, further illustrating the consumer trend of preference for all things mobile.
But it still a long way to being 'king of the jungle,' the Emerging Platforms category deserves careful observation at it matures, and inevitably adapts to meet changing market demands. For programs that demonstrate ROI to business partners and relevance to customers, continued growth can be expected.
Dennis Armbruster is vice president, LoyaltyOne Consulting. He can be reached at [email protected]
Related Articles:
From Fickle to Faithful: Loyalty Marketing Special Report
Walgreens Tests Exercise Wearables to Reward Customers