Enrollment in loyalty programs may be up, but participation is declining so marketers are updating their programs to increase participation and engagement.
These updates keep loyalty members both faithful and active and out of the grips of competitors. Even more importantly, it's all in line with what loyalty program members say they want from the programs.

In this report, you will find:
Extensive research and statistics on the state of loyalty programs, as well as consumer preferences, behaviors and attitudes towards brands loyalty initiatives
A list of the "best" and "next best" loyalty programs
Tips to improve loyalty programs
Case study on how TGI Friday's uses data from its "Give Me More Stripes" loyalty program to inform and drive marketing campaigns
Ways to better build brand loyalty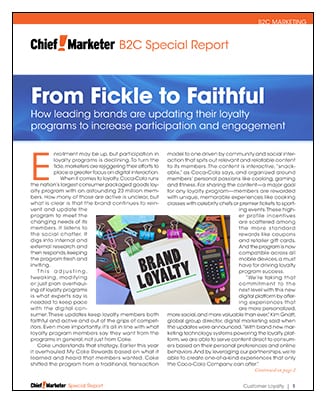 Thank you for downloading this report.
You may also find these articles of interest.