E-gift Cards Gain Traction in Loyalty Programs: Q&A
Marketers of loyalty programs are discovering the value in e-gift cards as a way to deliver instant gratification once a particular threshold is met, to say thanks or apologize to an unhappy customer and to motivate action among inactive or low-involvement members. A major bonus, of course, is that the cards are much less expensive than their plastic cousins and offer a wide variety of ways they can be delivered, including mobile, which can send messages exploding virally.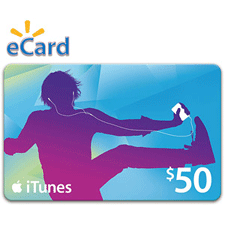 Randy Fox, the managing director at FuzeBuy, shares his expertise about what you need to know to maximize the use of e-gift cards in your programs and how the cards are changing the loyalty—and customer service—landscape.
PROMO: How are loyalty program marketers using e-gift cards?
FOX: The whole concept of a loyalty program is to change a consumers' behavior and then reward them for doing that, but if they never receive the rewards they lose that enthusiasm for the program. This is a nice way to engage them, to remind them about your program and to encourage them to redeem their reward. Brands can have the cards earned over a period of time for spend and once they reach that threshold the gift is instantly made available. They can also run metrics to see who hasn't spent with them in the last six months and push an e-card out to get them to come back.
PROMO: Is there one key benefit of an e-gift card?
FOX: The nice part about a virtual reward is you can put it as a link inside an email and then you know who has or hasn't opened it. If they haven't opened it the simple thing to do is send them a reminder and now you're getting an additional marketing message in front of them and encouraging redeeming that reward.
PROMO: How do e-gift card sales compare with plastic cards?
FOX: If the brand offers both plastic and e-gift cards, we're starting to see 30% to 50% of the online sales in e-gift cards. And in loyalty programs, consumers, when given the option, are choosing e-gifts cards over getting a plastic one in the mail because of how fast the e-gift card comes.
PROMO: What if the loyalty members request a plastic card?
FOX: If the loyalty member requests that the reward gets sent in the mail the brand can also create a virtual reward and post it to that members login account. What the brand wants to do is to create as many marketing touches and as many opportunities for consumer to be engaged in the brand. The benefit is if they forget the plastic card at home and they are at the store they can log in to their account, check in on their phone or look in their email and access the reward.
PROMO: How does mobile fit in?
FOX: Over 30% of phones out there are smart phones and over 80% of the phones sold are smart phones. The brand can have an electronic offer pushed directly to a mobile app, but there are so many different ways to deliver the e-gift because of how inexpensive the cost is and can get it to them faster. Mobile is the newest frontier. Now that consumers have said that they want that reward in the phone the marketer gets the chance to market to them in that mobile app. This is unique. This is personal. For that brand, that's gold. Now the brand has the chance to have a very personal conversation, and it can go viral, you can't do that with a plastic card. They can use the power of e-rewarding platforms to touch more people through mobile and viral connections.
PROMO: What are the latest uses for the cards?
FOX: There are always opportunities to thank customers and there are always opportunities to apologize. The customer may have posted a comment on Facebook or tweeted something that the customer services team sees while monitoring for satisfaction of individual consumers. The brand can then send a virtual thank you or apology and kick them a $25 e-gift card that will end up in their inbox 30 seconds later. That's a powerful marketing tool.
PROMO: What are the costs?
FOX: It depends on volume, but in general, sending an e-gift card is about 15% to 20% of what it would cost to do a plastic card and mail it. This is not cheapening the product; it just offers faster velocity to market at a lower cost.
PROMO: What do you predict two years from now?
FOX: A lot of what we have talked about is brand to individual consumers, but I see it being used in B-to-B in mass, like an email or direct mail campaign would be. They will push out different types of targeted campaigns utilizing key incentives inside those campaigns.