Don't Let Marketing Tech Sabotage Your Success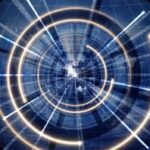 Marketing tech is appearing at a dizzying rate. At the recent MarTech Conference in San Francisco, I found an exhibit hall jam-packed with technology offerings for marketing organizations. This includes not just the familiar marketing automation, analytics packages, and CRM platforms, but also offerings for marketing performance management, digital asset management systems, content management, predictive analytics, workflow automation, personalization automation, and even a product that reconciles and normalizes the "voice" used amongst multiple writers in an organization.
With all this technology, we're now able to create specialized drip marketing campaigns that address each prospect or customer's distinct needs, optimize the use of marketing assets within an organization, improve marketing team productivity, accelerate the conversion of leads to sales, and much, much more.
Or at least that's the way it's supposed to be.
While the aims of these technologies are noble, in reality many tools have such rich levels of complexity that it's almost impossible for organizations to utilize more than just a fraction of their capabilities. I know of organizations that have invested millions of dollars in new technology—including highly customized Salesforce.com CRM implementations and the latest marketing automation tools—without thinking through what the organization would need to actually use these tools effectively. The people and processes are not in place to leverage this substantial investment.
While marketing technology capabilities look attractive, trying to take on too much at once can substantially hurt an organization's ability to execute and deliver marketing initiatives. It's kind of like a kid in a candy store, with rows and rows of mouthwatering candies nearly jumping off the shelves. Anyone can indulge in one or two different treats, but if you try to taste everything on the shelf, it won't go well, and you're likely to get sick.
With technology, not only might you spend an inordinate amount of time implementing and managing a tool—you could conceivably wind up automating a function or process you shouldn't even be doing any longer.
So where should you as a marketer focus instead? Start by going back to the timeless truths of marketing—basic concepts that haven't changed in thousands of years.
First, understand the critical, strategic issues of your organization. What does the business need to achieve to be successful? How can marketing help? From a strategic perspective, where should we be focused?
Ensure you understand the key forces impacting your market. Is your market ripe for disruption, as the taxi market was for Uber or the lodging market for AirBnB? Where will you be when change arrives—leading the way, preparing to take advantage of change leaders, or sitting on the sidelines?
Be sure you know your customers. Understanding what drives customers is not enough. It's critical that you also bring this intelligence back into the organization and ensure it's used to impact business decisions. Work with your product teams to build offerings that will go beyond what your customers are asking as well as what your competitors are delivering.
Build and communicate a strong, consistent brand. This should be reinforced by your offerings and the way you interact with your customers and prospects. It should be amplified by employees who personify your brand, and work to deliver your messages to the public on a daily basis.
Understand what constitutes success. Know which metrics are relevant to building your business. Measure and track what matters, not just what's easy to measure. Ensure you have a process in place to make midcourse corrections, and a culture that allows you to make those changes.
Encourage innovation. Be aware that with innovation comes the probability of failure. Learn to fail quickly and gain insights from the process, rather than looking for scapegoats and assigning blame.
Look at your marketing team. Do you have the right skill sets on board to meet your needs as a marketing organization—today and in the future? In addition to data scientists and analytics experts, do you have team members with the background and experience to make the right strategic decisions about your marketing campaigns and initiatives? Do you have a common, consistent language throughout your organization? Are your team members clear about how your marketing initiatives will impact not just marketing, but other functions in the organization as well?
Yes, there may be technology and tools that can help you automate processes in each of these areas. But marketers who get above the noise understand that technology for its own sake does not add value. Not all marketing-related technologies are equally important, nor are they always necessary.
Sometimes the best decisions are made by people who actually stop and talk to each other—communicating directly in, old-fashioned, one-on-one methods.
Let others sit on the bleeding edge, trying new marketing platforms that may or may not prove to be efficient or effective. Save technology adoption for the areas where you are sure it will really make a positive difference for your organization. Focus on the strategic road in front of you instead.
Linda J. Popky is the founder and president of Silicon Valley-based Levearge2Market Associates.