Daily Deals Sustainable for 1/3 of Businesses: Study
There are some positive signs for the daily deal business including long-term viability for the likes of Groupon and Living Social, as well as small neighborhood shops. The study comes from an enterprising professor of management at Rice University's Jones Graduate School of Business who wanted to take a look at how the long-term viability and profitability of these companies is shaping up.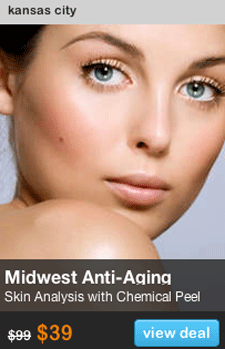 From a profitability standpoint, less than 50% of the businesses running their first daily deal report profitable promotions. It appears, though, that the more deals a company runs the better. Some 75% that ran seven or more deals did report profits from the promotions. The percentage of businesses making money jumped by about 6% to 61.5% in the May 2012 sample—from 55.5% in spring 2011, the study found.
Another interesting finding was that marketing and advertising the business and offers had no impact. The offers are just as likely to be successful for businesses that spend heavily on marketing and those that don't.
New customers flock to the deals, with about 80% of daily deal patrons new to the business, even for those running seven or more daily deals. Businesses also continue to see equally stable conversion rates for both repeat purchasing and spending beyond deal value.
For reasons that are unclear, the newer and smaller the company, the better the sustainability.
Companies founded within the past six years had a 39% retention rate after seven deals compared with a 23% retention rate for older, well-established businesses. Smaller businesses with annual revenue below $500,000 enjoyed a 41% retention rate compared with larger businesses, which had a 15% retention rate, the study found.
"Overall, the results find little or no evidence of deterioration in the performance of daily deal promotions over the past year or as the business operator runs multiple daily deals," Utpal Dholakia, a professor of management at Rice University's Jones Graduate School of Business, said. "Rather, there is improvement on some metrics."
So, which deals are the most popular? Here's a breakdown of the percent rate of profitable daily deals by various business types:
Photographers (75%)
Health and fitness services (69.3%)
Tourism-related services (68%)
Doctors and dentists (66.7%)
Retailers (50%)
Restaurants and bars (44.2%)
Cleaning services (27.3%)
Methodology: Survey data from 641 small- and medium-sized businesses obtained at three time periods: April-May 2011, October 2011 and May 2012.