Consumer Technology Brands Shift Marketing Strategies, Push Products for Pandemic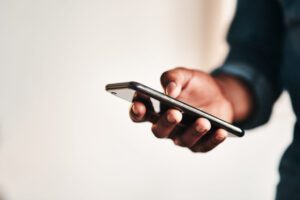 Consumer tech, like most sectors, is facing challenges marketing to the public during the pandemic. Brands are adapting to the people's needs—which for the moment may not include discretionary purchases—through strengthening online channels, brand-focused messaging and marketing products uniquely suited for this moment, according to a piece in Adexchanger.
For instance, Apple's iPhone revenue from January to March has declined 7 percent year-over-year, thanks to supply chain disruptions and soft demand. But products useful for people during quarantine and remote work, such as wearables, iPads and home accessories, are up 23 percent.
In the case of Samsung, demand for its hardware, which would have been used for major live sports events like the Olympics and the UEFA EURO 2020 tournament, has decreased. Moreover, bars, hotels and restaurants are cutting their pay TV service. To meet the challenge posed by these obstacles—in addition decreased sales brought on by store closures—the brand is relying on the increase of ecommerce to offset setbacks. Read more about consumer tech brands' solutions during the pandemic in AdExchanger.
---
Other articles you might enjoy: