ConAgra's SVP Content Integration on Feeding the Hungry: Q&A
ConAgra Foods is in the process of stacking store shelves with about 300 million packages of foods across 19 brands identified with a red pushpin for its fourth annual "Child Hunger Ends Here" campaign. Each package also carries a code that when entered triggers a monetary donation from ConAgra Foods to Feeding America as part of its $10 million five-year commitment to the hunger-fighting organization.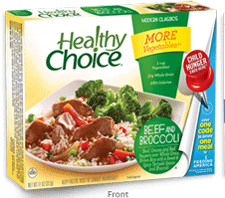 The program runs through August with support from TV spots, the sponsorship of a blogger conference, FSIs, in-store marketing and four musical artists—Carly Rae Jepsen, Tori Kelly, Amber Riley and Cody Simpson—who each make appearances and tap their vast social fan bases.
CM caught up with Brett Groom, senior vice president of content integration at ConAgra Foods, to find out how the company is building on what works and what's new.
CHIEF MARKETER: There are so many worthy causes. Why did you choose Feeding America?
GROOM: There is serendipity. Because of the commitment we have to Feeding America our CMO, Joan Chow, was on the board. At the time, we were more of a support in the donation mode then we recognized that we could leverage the strengths that we both have in distributing food while at the same time engaging consumers in this cause. The scale and the connections Feeding America has to get the food out there and distributed to local food banks are unparalleled. There is a lot of internal passion for this.
CM: What are the goals for the campaign?
GROOM: The primary goal is providing those 3 million meals for kids and getting activation and involvement from consumers to help donate meals to the folks who need them. This is absolutely consistent with what we've been doing for a number of years and something we feel absolutely passionate about. At the end of the day, as a corporation, of course we want to see volume and sales increase.
CM: You incorporated musical artists and one original song into the program beginning last year. Is this an effort to reach a younger consumer?
GROOM: There is an element of that. In terms of whose buying the music, it's teens and young adults and they're very active in social causes and the social sphere, so they become a very active and engaged group. We use the power of music and the emotion to tell the story and raise awareness. The musicians that we picked skew a little younger with the ability to go social.
CM: Who is your target audience?
GROOM: A woman, a little bit young in terms of a sweet spot, who can raise awareness, which at the end of the day is what we want for the campaign.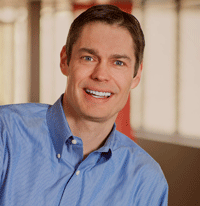 CM: You are working with a number of online influencers, how did you recruit them?
GROOM: ConAgra Foods is a sponsor of the BlissDom 2013 [conference for online bloggers], which is a great way for us to generate awareness. We'll have a conversation with the attendees from the stage, run a video during the session and bring Amber up to sing a song. We have a booth there and we'll have one-on-one conversations with about 30 or 40 of the bloggers about the social cause and the message. It's an opportunity to get the word out to the bloggers onsite and for the bloggers to let their communities know how to help end child hunger. And for every tweet at the conference using the #childhunger hashtag, ConAgra Foods will donate two meals to Feeding America.
CM: Are you collecting any consumer data?
GROOM: We are not turning this into a data collection effort. We wanted people to participate without a significant commitment. If we have 1.5 million consumers who just want to enter their codes we want to give them an opportunity to do that.
CM: Do you think that's a missed opportunity?
GROOM: Are there marketing opportunities missed? Perhaps. But we think we'd lose too much on the other side to make that worthwhile. We are very clear through the process that if they want to sign up and be part of email or Facebook conversations we would be more than happy for them to do that. But we know that each incremental step you have a consumer do dramatically drops the participation rates and at the end of the day we want to get them engaged in child hunger.
CM: What metrics do you use to measure the program's success?
GROOM: We're looking at sales and codes entered. About 300,000 to 400,000 codes have already been entered this year, just a week or two in and we really haven't done the main thrust of our activation yet. We're very happy with that right now. We were looking for growth and we saw that and we actively and excitedly renewed for this year. This will be an ongoing element for ConAgra Foods in how we go to market.