Coach Rebrands as Tapestry
Coach Inc., known for its leather purses and bags, has rebranded as Tapestry Inc. to better relate to consumers that it is more than just the products offered by Coach.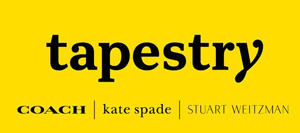 The accessible-luxury group making the change recently acquired Stuart Weitzman (2015) and Kate Spade (2017) under its umbrella of brands. CEO Victor Luis told the New York Times that the change is an effort to send a signal to the premium fashion market that, "this is a home that is not limited to any category, channel or geography."
The name Tapestry was chosen after thousands of words were put through market testing and legal scrutiny.
Even after months of work to select what Luis clearly hopes will be a successful new company name, he raised concerns that Tapestry—the word—might be viewed as old-fashioned. A daily newsletter, Daily Skimm, published by two 20-somethings, confirmed that suspicion. Under their "Quote of the Day" in today's edition, they posted: "It's a wonderful metaphor" – The CEO of Coach Inc. on changing the company's name to…Tapestry. Unclear if it will be selling medieval drapes."
Related articles:
Avnet Branding Campaign Spotlights Creative Journey