CMO Corner: A Chat with Shari Hofer, Chief Marketing Officer of Wiley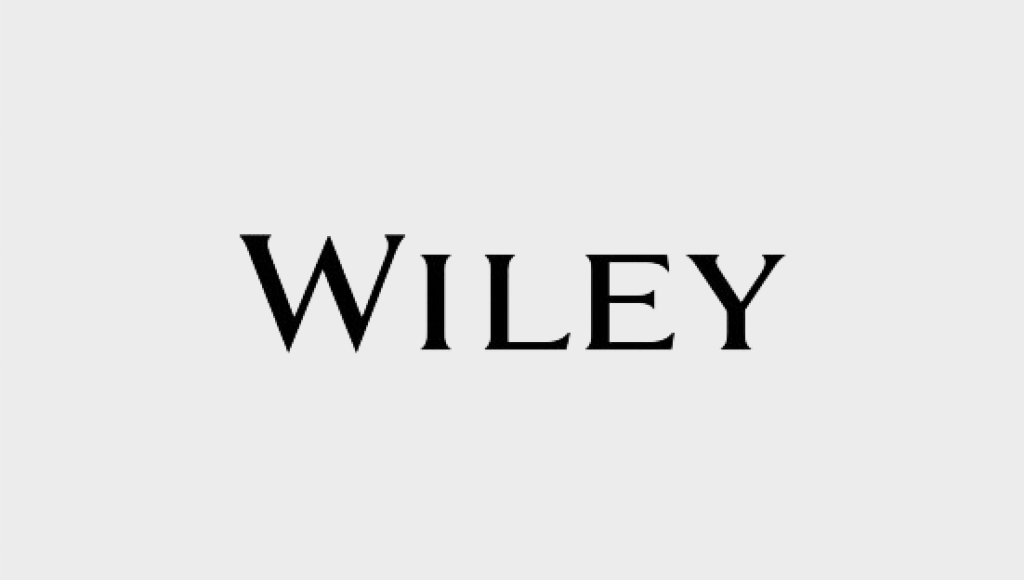 Modernizing marketing operations within a 215-year-old global research and education company, itself comprised of 57 disparate brands accustomed to varying levels of marketing innovation, takes a level of commitment its customer base of researchers is renowned for.
Indeed, what surfaced when Wiley CMO Shari Hofer applied research, data and martech tools toward the company itself was the realization that it was not serving its customers at every stage of the buyer's journey—which has the potential to begin during college and last until the advanced stages of their careers.
We spoke with Hofer about what Wiley's rebrand entailed; how marketing technology tools helped support strategies for personalization; tactics used to maintain productivity across a global marketing organization during the pandemic, and more.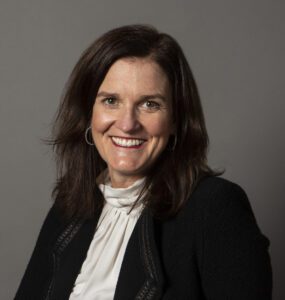 Chief Marketer: You've modernized marketing operations at Wiley since you came on board. What are some of the changes that you've made?
Shari Hofer, CMO of Wiley: We are a global leader in research and education, founded 215 years ago, so we have a pretty extensive legacy. Right now, we're focused on driving forward the knowledge economy through scientific research, and then also using career-connected education. We work primarily with researchers, learners and employers.
When I started about five years ago, they were pretty far behind in their marketing delivery. Marketing was, at that point, an event-driven-type culture. We shifted the organization into a customer-centric organization. We've got about 57 brands that we've carried through that 215-year legacy.
We were on a mission to figure out how we could modernize and make those 57 brands relevant, and then do it how people receive marketing today. A big focus was getting the right people in the organization, upskilling them—because they didn't have the type of skills that we needed to move the brand and organization forward—and then getting the marketing technology stack in-house that we needed to bring all of that to life.
CM: What strategies did you use to accomplish that?
SH: We had to take a moment and figure out the actual purpose of this brand. Why are we here? What's our promise? What are our values in the organization? Then we were able to build what the identity looked like. We decided we were a hybrid and that Wiley was going to be the primary brand. And then we started looking at what our customers think of us overall.
From a modernization standpoint, once we had the brand and an understanding of what we needed the brand to do, we started to build a shared service demand center of excellence—because we knew we needed a way to activate it. That's when we brought in the technology stack and formed an internal agency so that all of those elements of the brand could be delivered consistently to customers. We purchased the Adobe stack, for example, to transform this approach and make it more personalized.
CM: What's an example of this new personalization strategy?
SH: Email was a big channel for us—in the late 2000s. It still is, but we weren't getting to all the people in the ways that we wanted to. So, we experimented last year with TikTok, for example, which came to life through research when we figured out where people were. Videos were the highest-consumed piece of marketing from the audience we were trying to get to. And we did some experiments—believe it or not—on Pinterest. The results were eye-opening and tremendous. That led us to believe that we were not addressing the audience in a personalized way. So, we shifted a lot of our spend over to those two channels, and we're still experimenting on them.
CM: What worked for you on TikTok? Where did you find your inspiration? 
SH: Our primary audience is individuals looking for education resources. They want to either advance in their careers or their personal lives. We created very short videos about how to find education resources and what Wiley had to offer. Step one was getting people to our website to see what was there. That's not a way that we would go to market previously. As a traditional company, we would've given you a lot of information to digest. We would've led you to a lot of text to read. Instead, we did these quick little videos and got a huge amount of click-throughs.
CM: You manage a global team comprised of 600 marketers. What's your approach to organizational culture and making it cohesive?
SH: We've had to change a lot over the last two years because we're all at home. From a productivity standpoint, we put together a number of community-based programs, things like candid conversations. We held monthly firesides with my direct team of 130 marketers where we sat down and focused in on one team in marketing, what they did and why they did it, which then inspired people to cross-pollinate and talk and share ideas. It developed the culture that we wanted, along with upskilling digital marketing skills, to make people proud of what they do and continue to advance. And then we had a number of smaller programs that helped with mentorship, recognizing accomplishments and things like that.
CM: How did your marketing shift during the pandemic?
SH: Suddenly all of these researchers were at home and having more time to finish—maybe research that they hadn't finished for years. We are competing with others to try and get that research. That's where we flipped to looking at how we are actually engaging with them. We had a lot of always-on campaigns that were just churning out messages to individuals. But then we dug in deeper to try to figure out people's motivations, where they were connecting and get involved in those channels and show up as a partner.
CM: With email now a less important channel, where are you reaching your customers now?
SH: It depends a little bit. We took a step back and looked at the personas, and then we dug into the motivations of the customers, which helped us figure out which channels that they were engaging with and interacting with more. On the personalization side with Adobe, it shed some light into where we get the best response. Email is still a big channel, don't get me wrong. But it isn't the only channel that we use, and we are doing more integrated campaigns and then focusing in on where we're seeing better responses.
CM: How are you balancing consumer data privacy laws with personalizing experiences?
SH: As a global corporation, we do have to follow all of those data privacy laws. We have different ways of going to market in certain countries, depending on what the rules of engagement are in those particular areas. And we are pretty strict about that. When we put in double opt-in in some areas, we did see a decrease, which is why our focus on emails shifted. We needed to find other ways to do it where we were still compliant, but didn't see that loss.
CM: You mentioned revamping your marketing tech stack. How are you leveraging the data that you're collecting through new technologies?
SH: About 82 percent of our revenue comes from digital—people buying digital content from us. From the marketing and the data side, we engage with customers sometimes at the earliest moment of joining an education experience. Or maybe you are starting your higher education experience and an instructor tells you to buy courseware and it comes from Wiley. You may start with Wiley all the way through to when you're advanced in your career and you might need to take a CPA exam again to keep your certifications for it.
We realized that we started with a customer at the beginning of their experience and we could work with them all the way through the end. And that new technology and data stack helped us understand when you were coming back and buying something from us, what stage you were in in your career. Were we doing the right things and delivering what you needed? This is now opening it up, bringing that product data, your purchase history and all of those data elements together. It's helped us get a better picture of what we can do to serve our customers better.
CM: So before, you weren't considering this lifetime customer.
SH: Well we considered it more by the brand. And then as we did the brand work, we said, well, wait a minute. This customer could be with us through the entire duration of their career or their education journey. And we're not really serving them well. We thought about how we actually deliver the best for customers and make them aware that they can get everything they need from us.
CM: In the research and education fields, what are your biggest challenges from a marketing perspective?
SH: On the research side, we are moving to a direct-to-consumer model. But it's not a model where we're selling something directly, because your research goes in cycles. It might take you two years to write a research paper that you're ready to submit. We looked at when you came to us last and submitted, and then we would check in with you over time, nurturing, constantly talking to you and making you aware of us for when you were ready.
Education is a little different, and we have to support the two models. If you're in a course and an instructor tells you to buy something, you just need to know where to go to buy it because you need it for that course. We were really talking to the instructors, making sure they knew what we had to offer so they could offer it to their students. That's why we brought all the marketers together to talk during these fireside chats, because the types of marketing they do are vastly different.
CM: And the types of marketing varies because the brands are so different?
SH: Very much so. Some of the research brands are very old. They've been around forever. They're established brands that people have a lot of understanding of. And then on the education side, we have a lot of new, young or innovative brands that we're starting up. So, it's figuring out how to bring those two together so people don't just see us in one way, but see us across the continuum of the journey.