Building Winning Webinar Programs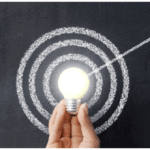 Marketers face numerous challenges when it comes to creating successful webinars, including limited resources, content and speakers, as well as determining what topics will really resonate with prospects.
How can you better utilize webinars to drive awareness, lead gen, nurturing and upselling/cross-selling? What are the best ways to define your webinar goals, determine the best format for your audience and turn "random" webinars into branded series that create lasting brand impact?
Join us on Wednesday, Sept. 13 at 2 pm ET/11 am PT for "Secrets to Building and Scaling a Winning Webinar Program," a new live webinar where we'll explore ways to optimize webinars to turn prospects into customers.
Mark Bornstein, vice president, content marketing, ON24, will share ideas for building webinars for each stage of the buying cycle. He'll offer thoughts on how webinars can enhance personalization and ABM initiatives, and ways to create targeted webinars for personas and verticals.
To register and watch live or on-demand at your convenience, click here.