Building Brand Advocacy Through Marketing Technology Solutions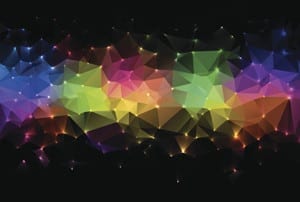 Every marketing strategy shares the same goal: generate brand advocacy. Particularly when hosting an event, companies want to turn their community members into evangelists for the organization. Marketing technology can help make this happen.
I say members of communities — not just audiences — because employees play an integral advocacy role. A 2013 Gallup poll indicated that more than two-thirds of workers are unhappy with their jobs. Widespread dissatisfaction doesn't bode well for a company's morale or for its public image. And if your own employees won't advocate for you, you can't expect your customers to promote you, either.
Advocacy drives business results. It inspires potential customers to buy from or hire you, and it motivates employees to help your company progress. That's why innovative tech solutions can be game changers for catalyzing your community and elevating the results of your live events.
You Can't Have Advocacy Without Tech
Tech solutions empower you to share your vision and scale your reach quickly and immediately. Ask event attendees to tweet about their experiences with a particular hashtag, and you've reached thousands — maybe tens of thousands — of potential customers instantly.
Social media and custom apps are particularly effective tools for engaging the masses, but they're just the tip of the iceberg. Integrate tech before, during, and after an event to really draw your audience and team into the experience. It's not enough to create a unique hashtag or invite conference attendees to check in and receive bonuses through your app; you need a fully tech-driven strategy.
Consider the beginning of an event. Attendees register and are invited to approach a touch screen wall where they're asked questions about what they hope to gain from the event and about their particular interests. Your team follows these aggregated responses in real time, and you use the data to tweak your general session speech or the talking points for panel discussions. Now, the event speaks directly to your audience members' needs, galvanizing them to share your message and products.
Loyalty ultimately translates to advocacy, so you need to win people over to your brand. If you demonstrate that you're responsive to their needs, they'll be more inclined to work with your company — and only your company. Without a clear plan for how to use tech to engage the community, your event might educate people and raise awareness for your brand. But it won't earn their loyalty, and it won't convert any advocates.
Build an Ongoing Marketing Technology Strategy
Relying on tech in your advocacy initiatives carries some risks: The nature of staring at a screen is inherently individual and potentially isolating, while the nature of advocacy is creating a shared passion. The point of using technology at events is to get people talking, not disengaging from one another. Used effectively, however, tech gives your team and your customers a collective voice on behalf of the company.
Here are three benefits to leveraging marketing technology at an event, as well as ways you can turn those wins into ongoing advocacy.
Timeliness: Tech enables you to reinforce your message in the crucial period immediately following an event. Advocacy begins at your conference or presentation (think back to the touch screen wall), but it increases exponentially through follow-ups.
Use email and social media to stoke the fires: Remind people why they're excited about your brand through video highlights, messages from your team, and invitations to share their own experiences. Make this content shareable on social media, and encourage people to spread the word about your brand.
Communication: Events offer unique opportunities to convey your company's mission and explain why you need your team and audience to be your brand advocates. Leveraged appropriately, tech helps you explain why passionate advocacy matters for both the organization and your community.
One Weber Shandwick study revealed, for instance, that organizations that encourage social media advocacy among their employees receive more product or service referrals, increased recommendations as a place to work, and more defensive language in their favor from their employees. In fact, 72% of these socially encouraged employees will promote their companies' goods or services, while only 48% of employees who aren't encouraged to do so will. This communication is essential to ensuring that these organizations don't "run the risk of having more detractors than activists."
Engagement: Brand advocacy calls for an all-hands-on-deck approach. The marketing, sales, and operations teams should collaborate to define the message and share it widely. A senior executive who says, "Try this product of ours because it's awesome" carries less weight than employees who discuss how they've applied your tools and personally benefited from them. Employee advocacy comes across as authentic, and it keeps your team excited and motivated about the organization.
That enthusiasm will drive customer engagement, but it's not enough to repeat that your products and tools are great. Let customers get hands-on with the tools so they can become proactive advocates. This can include inviting them to participate in a forthcoming innovation incubator that dives into the ideas explored at the event. Empower them to present new ideas to their clients based on the innovations you've introduced, and they'll amplify your brand message tenfold.
Provide employees and consumers with ideas they can build upon, and offer actionable steps for getting started. That might look like a dynamic in-house planning session or a step-by-step guide to implementing your tools in a client's everyday operations. Your advocates promote your brand in both what they say and what they do.
Advocacy creates a movement around your company's mission. Your employees and customers are a powerful force when they're working in your favor, and marketing technology makes this more achievable than ever. By engaging and empowering your community, you'll have an army of crusaders sharing your message and touting your products. And there's no greater brand asset than a passionate advocate.
Daniel Hilbert is the senior vice president of U.S. events at GES.