Breaking Down the Art of Social Selling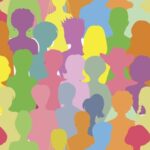 What is social selling to you? Is it promoting your products on Facebook? Your Twitter ad budget? A premium LinkedIn page with content that links back to your website? Any of these could fit the description of social selling if your understanding of "social" begins and ends with traditional social media channels. But as B2B marketers, we need to think bigger than that.
Stop Pontificating and Start Talking
Two-way dialogue or one way communication. In a nutshell that's the difference between social engagement and social advertising, the two methods of social selling.
Let's start with the modern billboard known as social advertising. Sure, Twitter, Facebook and LInkedIn might engage your target audience. But do they actually move the needle when it comes to building relationships with your prospects and creating affinity for your brand?
In many ways, these platforms have become what the roadside billboard was last century, a way grab your attention for a fleeting moment but then move on. And while it can be effective—especially if your aim is to reach a mass audience or drive clicks to an article—few genuine exchanges that start on these channels lead to anything more than a heated debate. It might spark the attention of your prospects, but the message tends to feel more like an advertisement.
Think about what you see on Facebook and Twitter daily. How much of what's there speaks to buyers of technology and services for business? How does it add a face and personality to the organization that these buyers may spend hundreds of thousands or even millions of dollars with over a lifetime?
Don't get me wrong, traditional social channels certainly have benefits, especially when it comes to customer service. Having a dedicated social team that can respond quickly and compassionately to customer complaints can make the difference between happy customers and a full-fledged social media firestorm. However, skin-deep social media channels often do little to make a brand feel more human, especially when the content is automated.
Social Engagement
In this crowded digital universe, social selling is not just about amplifying your message for group-think purposes. It's also about driving organic, meaningful conversations with real people.
Genuine grassroots social engagement is happening on global social communities like Edmondo for educators, Doximity for healthcare professionals, NexChange for the financial community, and Spiceworks for IT professionals. The unifying aspect of these communities is organic connections, chatter and problem solving in a particular industry. So how does that work?
It starts by having clarity of purpose. These communities often pride themselves on transparency and aim to help members solve the unique challenges they're facing through connections with industry peers and vendors. But social engagement through online communities is not a self-help desk. It is a living, breathing entity that only exists from the bottom-up. True social engagement occurs when individuals are providing their insights and talents to help fellow members for the sake of helping them.
Social communities give marketers an opportunity to have meaningful conversations with their customers and prospects, but repeatedly selling your products and flaunting your brand is a surefire way to get ignored, or worse erode brand value. It's a different approach than simply pushing out self-promotional content on Facebook or Twitter. Marketers must be themselves, connect prospects and customers with helpful resources, and be willing to help anyone in the community solve their problem whether it involves their product or not. B2B buyers want to know they can rely on you to be more than just the sales or marketing guy.
Knowing When Social Selling is Right for your Business
Ultimately, it's best not to think of social selling as the simple act of pitching a product on Facebook, Twitter or LinkedIn. Social selling is both advertising and facilitating meaningful dialogue. But when it comes to engaging in a two-way dialogue in social communities, it's important for marketers to determine if it's the right approach based on your objectives. Are you aiming to drive higher marketing KPIs like clicks and contacts? Or are you aiming to drive meaningful engagement with prospects that can lead to actual sales and brand affinity? If the former, joining an online community likely isn't a good fit.
But as we know from Demand Gen Report's 2016 B2B Buyer's Survey, nearly 50% of B2B buyers listed peers and colleagues as a top source of information during the buyer journey, up significantly from 20% in 2015.
If B2B marketers want to stay top of mind among prospects, they'll need to create more meaningful experiences with them. That way, prospects are more likely to trust your brand, use your products and recommend them to peers. That's the true benefit of using social selling to build brand affinity instead of just clicks.
Sanjay Castelino is vice president of marketing at Spiceworks.
Related Articles:
Thought Leadership Significantly Impacts B2B Buying
Customers Should be the Focus of Your B2B Story
Aramark Wins Top B2B Honors at PRO Awards