Better B2B Data in 2017—Here's How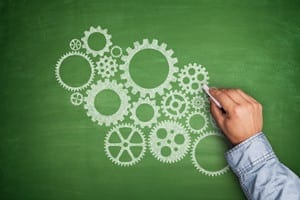 Are you looking to make the most of your B2B data this year throughout the entire funnel, to connect with prospects, close sales and create loyalty? Of course you are.
In these three free  Special Reports from the editors of Chief Marketer, discover tips, tactics and trends to get more out of your B2B data and improve ROI.
Better B2B Data Insights Throughout the Purchase Cycle
The road to B2B sales rarely—if ever—has just one stop. Prospects connect with brands at multiple touchpoints along the way before hopefully ending their journey at the point of conversion. Discover the importance of testing new B2B data sets, data's role in an effective ABM strategy, how to improve marketing attribution and ways to use data to identify prospects ready to buy. Download now.
Optimizing Marketing Data
Marketers have a lot of data. But having a lot of data and making the most of that data are two entirely different things. In this special report, learn ways to use data to get better customer insights, trends in data delivery, 6 tips for better quality B2B data and how HCL created data driven personas. Download now.
Creating ABM Synergy
Account based marketing is one of the hottest marketing tactics today. But to be successful, you really need to practice account based marketing and sales. We share ways marketing can work with sales to discover the right accounts to target; the ABM metrics that really matter; how brands like Xerox, InTouch Health and more implemented ABM; and why complete and accurate ABM data is essential. Download now.