Behind the Scenes with Pepsi on its Aaron Judge Partnership
Earlier this month, Pepsi inked a partnership with Yankees' rising star Aaron Judge extending PepsiCo's longstanding partnerships with the sport.
Judge, an outfielder, had a historic first full season as a New York Yankee and has quickly become one of the biggest stars in the league, with a rookie-record 52 home runs this year.
We spoke with PepsiCo Senior Director of Sports Marketing Justin Toman about the partnership.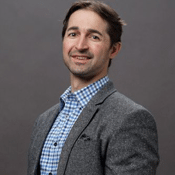 What is the strategy around the partnership with Aaron Judge?
TOMAN: Pepsi is thrilled to welcome rising star and member of the newest Yankees generation Aaron Judge as the new face of Pepsi baseball. We're always looking for the best and brightest athletes to partner with who bring fun and excitement to the fans, and we found that Aaron exemplifies excellence both on and off the field.
What are the goals of the partnership?
TOMAN: While Pepsi has several local sponsorships with baseball teams, including the New York Yankees and local partnerships with players, Aaron will serve as Pepsi's national spokesperson on behalf of the sport. Pepsi has a powerful combination here with a star player and a great team with passionate fans, which will allow for amazing marketing.
How will Pepsi activate the partnership?
TOMAN: The partnership with Aaron will leverage a 360-degree national marketing campaign across various platforms and moments in 2018. We have some exciting plans in store that we can't wait to announce in early 2018.
What are the important messages to get across to consumers?
TOMAN: Pepsi takes a fan-first approach to each campaign and partnership, which is why it is only right that the brand is tapping the fan-favorite, newly crowned Rookie of the Year Aaron Judge to be the face of a new generation of Pepsi athletes.
How does this partnership fit into Pepsi's overall marketing strategy?
TOMAN: In 2018, the partnership with Aaron and the baseball program will be a priority for Pepsi. Pepsi's marketing strategy is rooted in its passionate fans and longstanding partnerships with fan-centric sports and entertainment platforms like baseball, football, music and more.
How long has Pepsi been involved with baseball?
TOMAN: Pepsi has a longstanding and fruitful relationship with baseball, which has aided a seamless execution of new partnerships and collaboration with a variety of teams and athletes.
In March, Pepsi extended its multi-franchise partnership with 11 teams ahead of the 2017 baseball season, unveiled their plans centered around home openers in Chicago with the Cubs and in New York with the Yankees, along with other teams throughout the year that included Kansas City, Detroit, Arizona and Miami.
As part of its partnership with the New York Yankees, Pepsi launched "Caps Off to the Yankees"—a joint program among Pepsi, Yankees Catcher Gary Sanchez, New Era and artist Andre Trenier for fans to vote on their favorite Trenier-designed Yankees cap to be featured on a limited-edition series of New Era hats for a select period during the 2017 season.
Related articles:
NBA Jersey Sponsorships Sign Six Brands
Continental Tire MLS Sponsorship Reward is Loyalty and Purchases