B2B Marketers Need to Get Ready for GDPR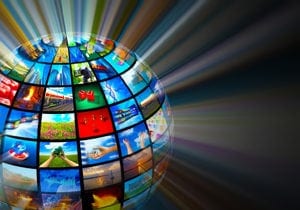 Many B2B marketers don't think GDPR is something that they need to be concerned about, and that could be a mistake.
The May 25 deadline for compliance with the EU's General Data Protection Regulations (GDPR) is rapidly approaching, but as analyst Lori Wizdo writes on Forbes.com, Forrester data shows that only 15 percent of B2B marketers feel they are fully compliant with the new requirements.
Only 20 percent of respondents to the Forrester research said marketing was spearheading GDPR preparations. But, GDPR has a lot of implications for B2B, points out Wizdo. While some of the requirements—such as appointing a data protection officer—fall outside of the responsibility area of marketing, marketers should have a seat at the table when thinking about compliance.
The regulations don't get really specific about exactly what B2B marketers need to do to be compliant. When faced with ambiguity, security, risk and legal professionals might err on the side of "over compliance," and that could hurt the effectiveness of marketing initiatives, she says.
Compliance shouldn't be considered a "DIY" task, adds Wizdo. "The law is often ambiguous and the degree to which it will be enforced is yet to be seen, but the cost of non-compliance is severe and B2B marketers must be aware and prepare. But, the legislation is complicated, and the penalties are real, so make legal counsel part of your GDPR tiger team."
There is an upside to tighter regulations. For one thing, she says, requiring individuals to opt-in for communications means your audience will be more engaged.
"What sounds like a burden is an opportunity," writes Wizdo. "Marketers will have a real mandate to execute true permission-based marketing and reach out, engage and communicate with customers and prospects who are legitimately interested."
Related Articles:
How to Make GDPR Work for Marketing Teams