B2B Event Spending On Rise: Survey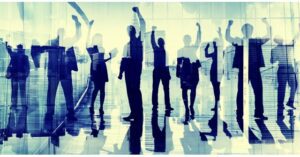 Seventy percent of B2B marketers plan to spend more on events this year, according to a new survey from Certain.
Event spending is a huge chunk of many B2B marketers' budgets: 58% of respondents said they produce 50 or more events annually. But many companies might not be making the most of that investment: Over half of respondents (57%) said they take four days or longer to follow up with leads obtained at events—and that is a mistake.
"Capturing and acting upon event-based buying signals and data insights quickly, or better in real-time, is critical given the charter of senior marketers to accelerate sales cycles and drive revenue growth," said Peter Micciche, CEO, Certain.
Only six percent of respondents said they were able to do real-time follow up on event interactions on the same day; 17% said they followed up within a week; 16% said two weeks; 6% three to four weeks; and 4% longer than a month. Less than half of the marketers surveyed are using event automation solutions.
Two-thirds of respondents (67%) plan to use 11% to 50% of their 2017 marketing budget on events, and half of respondents (50%) plan to use 26% to 75% on events. The financial investment is backed up by human investment as well: 39% said they have 100 or more employees involved during the lifecycle of an in-person event.
Are these investments paying off? Seventy-seven percent gave their events four or five stars (out of five) for driving demand gen, and on average, events were identified as the second most effective marketing tactic over content marketing, email marketing, paid search advertising and webinars. Direct marketing was ranked the number one tactic.
Related Articles:
The Differences Between Brand Experience, Experiential and Events
5 Ways to Maximize Offline Engagement at Live Events