ADT Brand Transformation Brings Evolution and Innovation
ADT Inc., the 145-year-old provider of residential, small and large business electronic security systems, has unveiled a brand transformation, led by CMO Jochen Koedijk. He also recently brought media buying in-house to have more control of data, make faster decisions and own vital relationships. The move has shown early positive returns in cost savings.
Koedijk, who has been on the job about a year, is on a mission to create ownership and constantly evolve and innovate. He talks about the transformation and how his team is getting the word to consumers.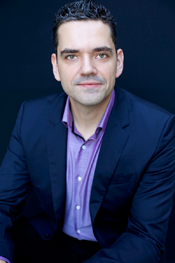 CHIEF MARKETER: What is the key ingredient in your transformation?
JOCHEN KOEDIJK: Our brand transformation starts with a uniquely personal question "What do you want to protect?" to create a dialogue with our customers. Whether people, pets, possessions or passions that people want to keep safe, all answers are unique, meaningful and ever changing. By starting all communications with this important question, we can showcase our unique ability to customize solutions for our customers. We are really excited by the personalization this transformation will highlight.
CM: Where will customers see this?
JK: You'll see the efforts of the brand transformation at every touchpoint, from our visual evolution in our paid media efforts to our internal branding to how our employees communicate with customers; everything will be impacted.
CM: Why now for a brand transformation?
JK: Despite having a well-recognized and trusted household name, our research showed that people were not aware of the breadth of services ADT provides as the number one smart home security provider with best-in-class technology and service offerings.
CM: Even though you market to B2B and B2C is there a consistency in marketing that connects both groups?
JK: Residential, small business and commercial customers are approached with an expectation that everyone is unique in their need for protection and safety. ADT believes everyone deserves to feel safe—whether you are protecting your pets in an apartment or your commercial data center. ADT has been focused on providing safety solutions, always leveraging the latest technology, for the last 145 years, which has led to us being in a position where we can do this for both B2B and B2C.
CM: What is your overall marketing strategy?
JK: We apply different approaches for B2C and B2B marketing, using an array of marketing channels and messages that work well for each of these areas.
CM: What content formats work best for your audiences?
JK: Our brand relaunch will be supported by an omnichannel advertising campaign. This will be the first major campaign we are running entirely from within the marketing department. We now do all our media planning, buying and analytics in-house. It allows us much greater control and closeness to the data than working through multiple agencies like we did in the past.
CM: Marketers are putting a lot of focus on digital? What is your strategy?
JK: Digital is key in what we do, including marketing analytics and marketing technology. With the unique targeting and analysis capabilities that digital has to offer, and as consumer behavior is changing over time, we expect the importance of digital to further increase over time.
CM: How does social fit in?
JK: Social has an important part in our transformation as we switch from transactional messaging to conversational. Utilizing our social advertising strategy to target unique creative and messaging to specific segments will let us be very granular with how we connect with our audiences. We will be asking the question "What do you want to protect?" which will open up a two-way conversation and drive engagement with current and future customers. This is another way in which we will create emotional connections with our audiences and customize our interactions to their needs.
---
Other articles you might enjoy:
---
CM: Do you have an example of a recent campaign you can share?
JK: We partnered with the Scott Brothers (HGTV's Property Brothers) to air our first Super Bowl ad in February, which was really exciting. It now has over 25 million views on YouTube alone, and millions more on social. We partnered with them again to show DIY stories gone wrong, which people could relate to and which sparked a lot of engagement.
CM: How do you gauge the ROI of your marketing efforts?
JK: We have a wide variety of people and tools that will be measuring success across the board for every touchpoint of this transformation. We will be looking at things like increased brand awareness to conversions. Each effort has its own unique objective and KPI, and we'll enhance efforts that are working or adapt ones that aren't.
CM: You've been on the job about a year. What have been your biggest challenges?
JK: The entire organization, from our CEO to our 6,000-plus ADT technicians, have a focus on the customer. It's our north star. When you join a company culture with this clear purpose, building a brand transformation like the one we're rolling out just comes together very well. It took a lot of work by many people to bring us to this point, but the entire organization is rallying around it.
CM: Now that your transformation is underway, where do you see ADT in two years?
JK: We're going to learn a lot about our customers over the next few months and years. By engaging them directly with the question of "What do you want to protect?" we're going to get a lot of input to the system that will help guide our product and service offerings to ensure we are agile and responsive to our customers' ever-changing needs.