Adidas Diversity Policies Under Fire, Pernod Ricard Takes Proactive Approach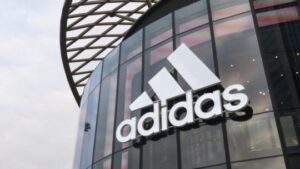 After just two weeks, an advertising boycott against Facebook for its policy toward hate speech has grown to include approximately 400 brands—a protest that demonstrates that consumers, and even other businesses, are making purchasing decisions based on what a company stands for in today's cultural climate.
This week other brands were scrutinized as well. Criticism of Adidas' diversity policies is making headlines, writes PRNEWS. The global head of human resources for the brand stepped down after coming under fire for not promoting diversity and inclusion within the company.
Other brands are taking a more proactive approach. Pernod Ricard, for instance, is launching a crowdsourcing app that allows consumers to report hate speech on social media. Conceived as a tool for both the general public and for brands, the app will allow those affected by hate speech to flag content they find objectionable directly to brands. "We chose an app because we want to make this process as easy and accessible as possible," says Pam Forbus, CMO of Pernod Ricard North America, "to make reporting hate speech online as simple as tracking your steps."
"Social media is an incredibly powerful tool for bringing people together from all backgrounds and all ways of life," Forbus says. "But we feel strongly that changes must be made to ensure these social media environments are safe and responsible used. We're hyper-sensitive to creating an impactful but easy to use application that users want to engage with over and over, knowing they are taking steps to fight hate speech, racism and misinformation online."
---
Other articles you might enjoy:
---