ABM Helps Engage B2B Buyers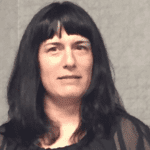 There's a lot of marketing noise today, and account based marketing (ABM) can be a way for B2B marketers to make themselves heard.
"Sixty to seventy percent of B2B buyers don't contact us before they think about buying," said Lora Kratchounova, founder and principal, Scratch Marketing + Media, at an AMA Boston forum this week. "B2B buyers aren't engaging sales, and you can't sit around and wait for inbound to work."
Early results of a survey on ABM trends by Scratch and demandDrive show that a little over a third of B2B companies have an ABM program in place, and 17% are in the process of launching one. Not surprisingly, respondents said that marketing was the strongest driver in their organization for ABM, with sales coming in second, followed by the c-suite.
Seventy-four percent of survey respondents are planning to invest in ABM this year, but most are cautious about spending levels. "That's good," says Kratchounova, "because you don't have to break the bank to get started. "
Kratchounova suggests approaching ABM by thinking about it as ABFM—account based funnel management—to really get a view of your entire customer journey. "The average deal size increases when you look at an account as opposed to a single lead."
Rolling out ABMs, of course, with account selection, followed by creating an engagement strategy utilizing personalization coupled with strong measurement an analytics, she says. After that, optimize and scale the process.
To determine what accounts you should be targeting, look at what your ideal customer is, based on industry, size and revenue. Combine that with the influencers within those accounts that you want to reach, considering titles, divisions/groups, and behaviors.
Target accounts can be reached with a number of demand gen tactics, all with a goal of capturing the prospects' information. If the lead ends up qualifying, you work to move them through the buying process. If they don't, monitor their activity with your brand to determine when they might be in a position to buy.
Related Articles:
Creating ABM Synergy: Special Report
3 Critical Steps to Identifying the Best ABM Target Accounts
One Size Doesn't Fit All in ABM