5 Key Takeaways for CMOs from Cannes
The Cannes Lions International Festival of Creativity ended Sunday, but the takeaways for CMOs from Cannes keep coming.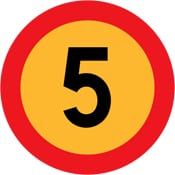 In this article from Forbes, the author, Thomas Barta, takes a look at five takeaways for CMOs that stood out during the festival.
He draws his insights from leading marketers from PepsiCo, P&G, AT&T, Mastercard and others, who made presentations at the event.
One major point is the refocus on effective creative, that despite all the internal clutter, its outstanding creative that "is at the heart of marketing success," Barta wrote.
Past Unilever Campaigns Drove Move to Stop Stereotyping Women