3 Ways to Break Through the Marketing Clutter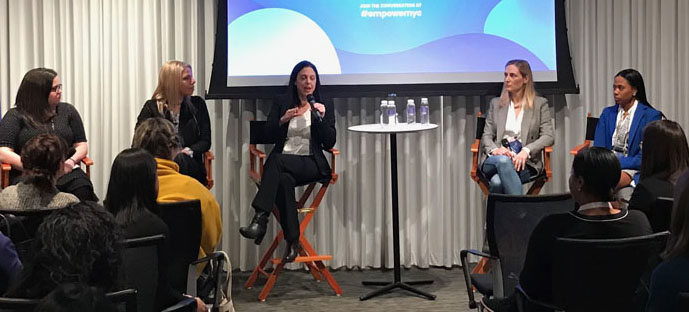 As marketing becomes more competitive than ever, it's important to understand the best strategies and tactics to engage with customers and cut through the clutter in a crowded landscape.
On International Women's Day at the Empower executive summit sponsored by Bizzabo, leaders from several leading brands shared ideas for cutting through the clutter in a crowded marketing landscape. Here are some key takeaways from the discussion.
1- Stand for something and your audience will follow. Maya Prosor, vp of business development at Lemonade, talked about the importance of companies taking a stance on a cause that matters. Lemonade is the only insurance company in the US that has gone out of their way as a brand to limit gun insurance. They were subject to death threats because of it but they still held strong. As a result, they received positive feedback from their audience and gain the respect of their base and individuals aligned with their goals. It also separated Lemonade from other insurance providers in a positive way.
This is a great example of using your platform for good and showing your target audience what your brand is passionate about. This is especially important if you're targeting Millennials, who have openly admitted to leaving brands that don't align with their values.
---
You May Also Enjoy:
---
2- Don't forget internal brand ambassadors. Mita Mallick, head of diversity and cross cultural marketing at Unilever said, "Our employees are our forgotten consumer." This is an important statement that gets lost by many brands. If you think about the needs of your employees and do your best to support them, they will become your biggest advocates.
Employees have a unique perspective in that they are aware of the good, the bad and the ugly within a company. However, like any family member, they will stick by you if you do right by them. Most teammates want to be proud of where they work. As a leader, if you create an environment where they can advocate for your brand, they will do so in a unique way that is more authentic that anything a marketing team could create.
3- Give your audience a reason to stay and they'll stick around.In the events space, it is crucial to understand your audience's needs, what information they need, and how they like to consume that content. As marketers, we often hear that the average consumer has a limited attention span. This is true, but the reality is that consumers are not limited in their focus. are selective on what they choose to spend their time on. The key is segmentation and storytelling, and creating content that will not only capture the audience's attention, but also keep them engaged with things they really care about.
There are more channels, messages and brands than ever competing for your buyers' attention. Companies need to take a stand, activate their own employees, and give audiences a reason to stay and engage. Otherwise, they will lose.
Chardia Christophe-Garcia is marketing director of ForbesLIVE.