THE 2019 CMO ROUNDTABLE
91 tips, insights and ideas from
20 top B2C and B2B marketing executives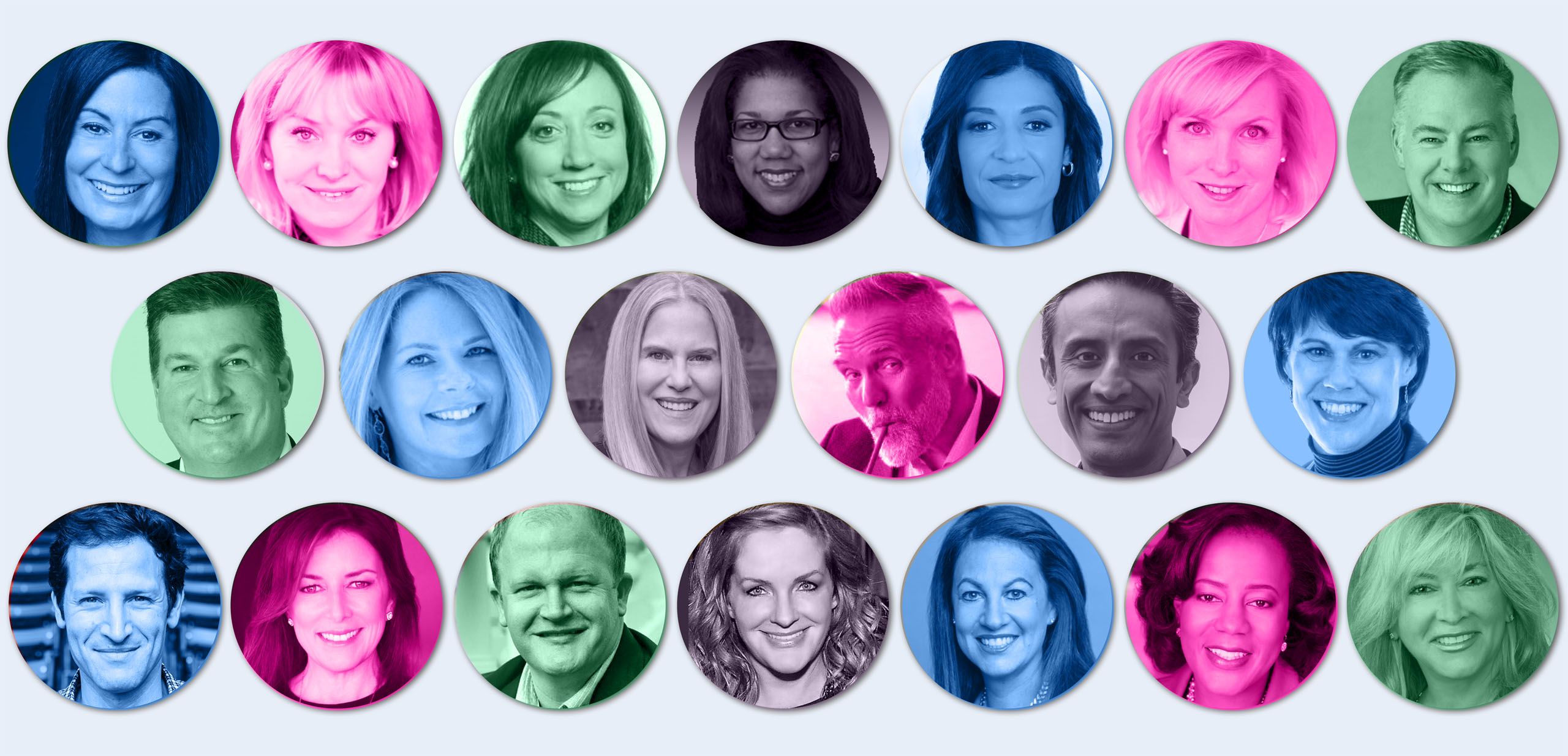 Creating authentic content that resonates. The power of experiences to engage customers. A tsunami of martech possibilities. Better brand awareness. The path to attribution. And data. Oh. So. Much. Data.

These are just a few of the things keeping CMOs up at night. And if it sounds all too familiar to you, too, read on. In this, our second annual CMO Roundtable, we convened 20 top marketing executives to get their take on the biggest challenges and opportunities facing their brands in 2019. From the promise of AI technology to the imperative of personalization, to the most compelling campaigns of 2018 and the impact of the #MeToo movement—we bring you all the best insights and ideas from our exclusive interviews.
THE PANEL:
Valerie Barker Waller, SVP & CMO, Y-USA
Alison Biggan, Chief Product & Field Marketing Officer, SAP
Jennifer Breithaupt, Global Consumer CMO, Citi
Andrea Brimmer, CMO, Ally
Andrea Brody, CMO, Riskonnect
Heidi Browning Pearson, EVP & CMO, National Hockey League
Rishi Dave, CMO, Vonage
Riham El-Lakany, CMO, Single Family Business, Freddie Mac
Brent Feldman, CMO, B.Good
Barbara Goose, CMO, John Hancock
Adam Grossman, CMO, Boston Red Sox/Fenway Sports Management
Jennifer Halloran, CMO, MassMutual
Chris Hummel, SVP & CMO, United Rentals
Karen Jones, EVP & CMO, Ryder System
Keira Krausz, EVP & CMO, Nutrisystem
Grant McLaughlin, CMO, Booz Allen Hamilton
JL Pomeroy, CMO, IMAX
Eric Reynolds, CMO, Clorox
Stephanie Smith, VP, Chief Marketing & Brand Officer, Sentry Insurance
Judith Toland, CMO, Life Fitness
What are the biggest
marketing trends of 2019?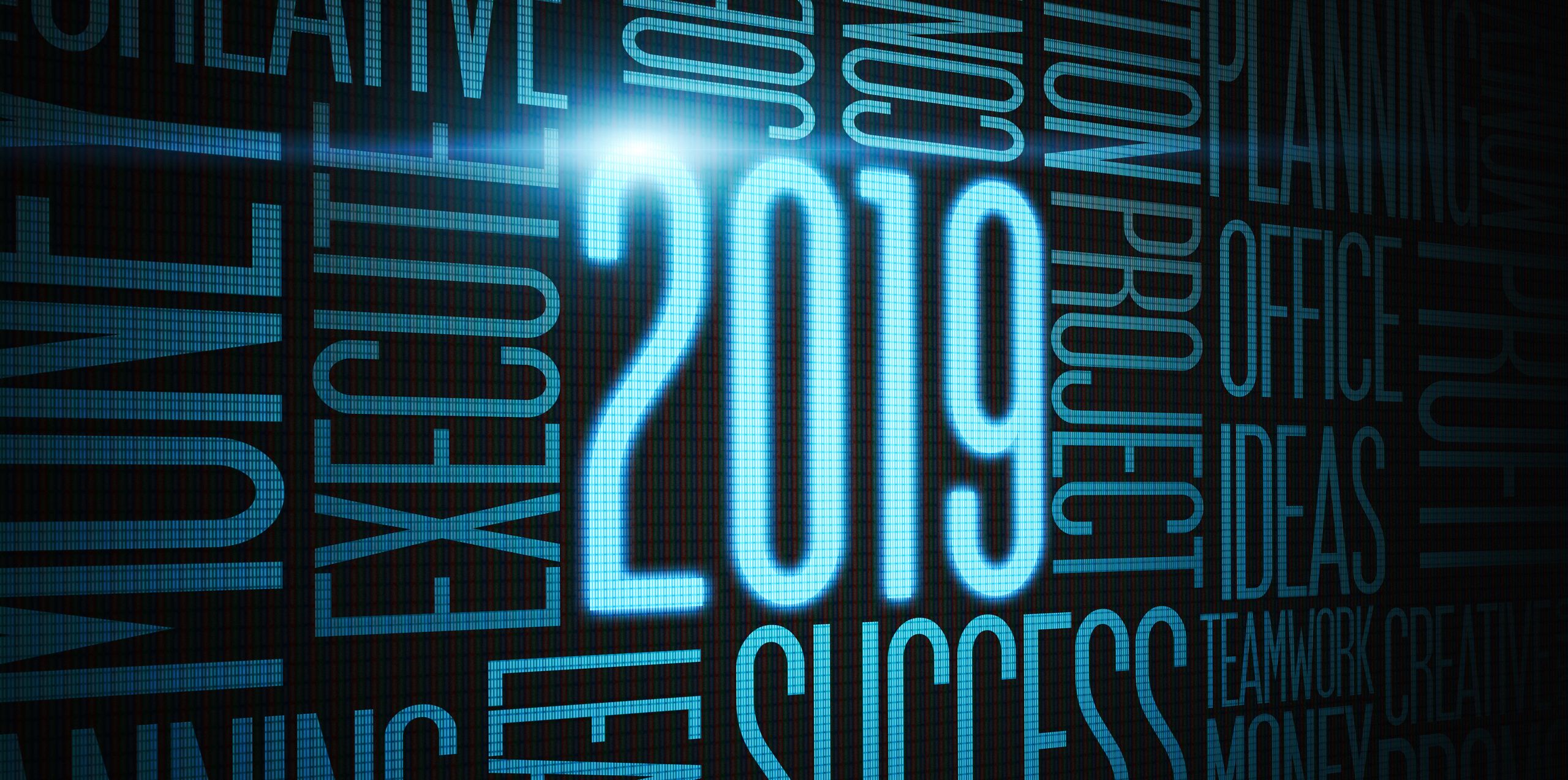 ADAM GROSSMAN, RED SOX: With peer reviews, word of mouth and editorial recommendations now all among the top drivers of consumer purchase decisions, I expect marketers will look to allocate even more resources toward content, influencer marketing, referral partnerships and other methods to transform trusted third-party sources into brand advocates. But this doesn't mean marketers should abandon ads completely. The brands that win will be those that shift from viewing ads as one-sided conversations to an opportunity to create a dialogue with consumers.

RIHAM EL-LAKANY, FREDDIE MAC: AI and automating insights for marketing messages and distribution will be a major trend that continues throughout 2019. Social media will also continue to be an integral part of marketing strategies. Most of all, storytelling across all platforms in new and innovative ways that cuts through the clutter of a noisy digital atmosphere will continue.

VALERIE BARKER WALLER, Y-USA: Content continues to be king for all brands and people are finding new and interesting ways to continue to engage more deeply. Content allows a really small brand—or brands with really small budgets that have a great, creative idea—to be bigger than they otherwise would be. It allows us to play in the same spaces as other brands with bigger budgets. Content is the true equalizer for all brands.

HEIDI BROWNING PEARSON, NHL: Marketers are stepping away from highly produced content in favor of a more raw, authentic production. A lot of that is being driven by social platforms and we're experimenting with customized content types and formats to see the levels of production that will resonate with consumers, no matter where they're watching. Instagram is one place we're seeing a mix of high and low production value content, and they both resonate with fans at different moments.

GRANT MCLAUGHLIN, BOOZ ALLEN HAMILTON: Across the board, personalization is a key trend for 2019. We're looking at an environment where both digital and in-person engagement is personalized to the interests and preferences of individuals. For us, that includes things like tailored digital content on our website, personalized email engagement and curated in-person events.

ANDREA BRIMMER, ALLY: The notion of purpose-driven marketing is just getting bigger and bigger, particularly with the divide that has occurred in our country in the last couple of years. People are seeking brands as almost a safe haven where they can live out their values—they [want to] align with companies that believe in the things they believe in.

STEPHANIE SMITH, SENTRY: We can measure marketing results in a way I never imagined at the start of my career. It allows us to be selective from an audience perspective, to identify opportunities. On the flipside, there's the sheer volume of data. It is so easy to get sidetracked—the challenge is identifying the appropriate performance indicators that will tell you what is moving the needle.

ERIC REYNOLDS, CLOROX: It's whether the industry has the courage to get back to the thing that made it great, which was treating people like humans. Data used well can create enormous value for people and we've somehow lost control of that obligation and that story. The buzzword is, of course, personalization, but fundamentally it's about getting better about acknowledging people with more precise communication at a time they're open to it. We are going to continue to talk about purpose-driven brands. We want a brand to stand for more than just making money. We need to make sure we know who the people we serve are and what is the core idea we stand for, that animates the imaginations of everybody who works on it and the people we seek to serve.

JENNIFER HALLORAN, MASSMUTUAL: I think one of our big focuses is connecting the bottom of the funnel back up to the top, and [leveraging] digital and data, to bring customers on a journey, educate them and build relationships. We're also looking at using influencers and content partners to reach unique segments, like multicultural and LGBTQ. That's working very well, especially when you [consider] the opportunity to empower influencers to create unique content for specific audiences. It's all about integration and leveraging viral and getting people to engage and share.

JL POMEROY, IMAX: We've all seen the data that says consumers identify authenticity as a determining factor in which brands they support. Particular to us, IMAX fans are literally the most incredibly engaged fans I've ever seen, and there's no better way to celebrate that than through user-generated content. I think most marketers still focus on features and benefits and I anticipate that you're going to see a more emotional content focus in the entertainment space this year.

ANDREA BRODY, RISKONNECT: There's more for B2B marketers to leverage with account based marketing. The challenge is doing it without breaking the bank. It's all about engagement and knowing which accounts could be better customers. I'm also seeing a lot of direct mail campaigns coming across my desk, [as part of] ABM campaigns.

JENNIFER BREITHAUPT, CITI: I think the trend is [brands] creating and curating their own unique experiences and opportunities that are pretty big and scalable, and not just going in and sponsoring things. Two years ago, we launched Citi Sound Vault, taking a large artist and putting them in a small venue. The only way to get in was with your Citi credit or debit card. Once you get into the Sound Vault, it's a lifetime memory. We've done 19 of these events so far with some of the biggest artists in the world—everybody from Eminem to Sting to The Chainsmokers to Metallica. We just did our 19th show with Katy Perry and about 1,600 fans who got the opportunity to see her.

KAREN JONES, RYDER SYSTEM: In the logistics space, we can expect to see greater digital product innovation in commercial fleet management, dedicated transportation and supply chain solutions via custom apps. The RyderGyde app, [for example], allows you to manage a fleet or a single vehicle anywhere, and the COOP by Ryder digital platform offers businesses the opportunity to list and rent underutilized commercial vehicles within a network of trusted peers.

CHRIS HUMMEL, UNITED RENTALS: There's so much technology out there for marketers that it's almost paralyzing. There are a number of interesting things going on with location management and how to manage information online and drive local connections, which is part of the broader personalization approach. We're looking at that closely. B2B brands sometimes don't look at relevance and emotional connections. That's why we're so focused on the customer experience to help us seem more relevant, and being a thought leader in areas customers care about, such as safety.

BARBARA GOOSE, JOHN HANCOCK: Voice and Alexa integration [are top trends]. Figuring out where and how to use voice is a big opportunity that we're growing into—we're looking at things like being able to ask Alexa, "Hey, what's my 401K balance?" That is a huge value add for a consumer. We're also looking at voice to screen, opportunities where you might ask the question but the answer comes back to your computer screen or mobile phone. There's an integration of devices, and a focus on what's best for the customer and how we join the way that they're behaving in their life versus asking them to change for us.

RISHI DAVE, VONAGE: How companies drive integrated communications experiences will be a trend. There are so many channels customers use, and they have an expectation that no matter how they interact, it will be a singular experience. For all companies, the bar is raised. Companies need to think about integrated experiences.

JUDITH TOLAND, LIFE FITNESS: There has been a lot written about macro level trends like augmented and virtual reality, and their impact on the marketplace. About a year ago, we launched a partnership with a developer of VR content and sports technology to provide our exercisers and consumers an integrated workout. Personally, I think that the biggest trend for 2019 will be a steady push to authentic marketing communications and content that creates community. We're going to be laser focused in supporting our tribe and creating content that supports community. We want to allow those who identify with our brands to share common interests and stories to deliver better fitness outcomes. That's just good marketing.

ALISON BIGGAN, SAP: Conversations around data, from both a consumer and enterprise perspective, have been irreversibly changed. From the enactment of GDPR to several high-profile data breaches, data has entered the mainstream in a very powerful way. I fully expect even further regulation will be drafted and enacted on a global scale, which will have a significant impact on marketers and how they curate customer relationships. While compliance is a challenge, it will force marketers to be even more disciplined, strategic and relevant in customer communication. Also, marketers will increasingly see their impact move down funnel. The concept of the "decision-maker" has taken on a new meaning as end users and specific business functions—what we at SAP call the "Line of Business Buyer"—have more influence on organizational spend. This means marketers have to be able to create hyper-personalized touchpoints that speak to that.
 
BRENT FELDMAN, B.GOOD: I spend a lot of time thinking about technology, and how it can help serve the needs of the customer. Customer-centricity is something I'm focused on—its not about the technology itself but how it can address the consumers' needs. For us, that might mean redesigning our loyalty program or app around how guests want to use them, to improve the experience.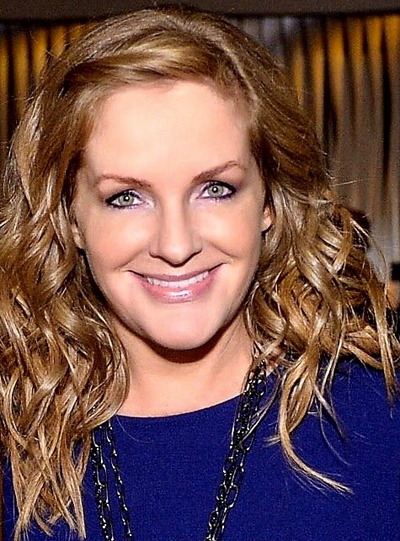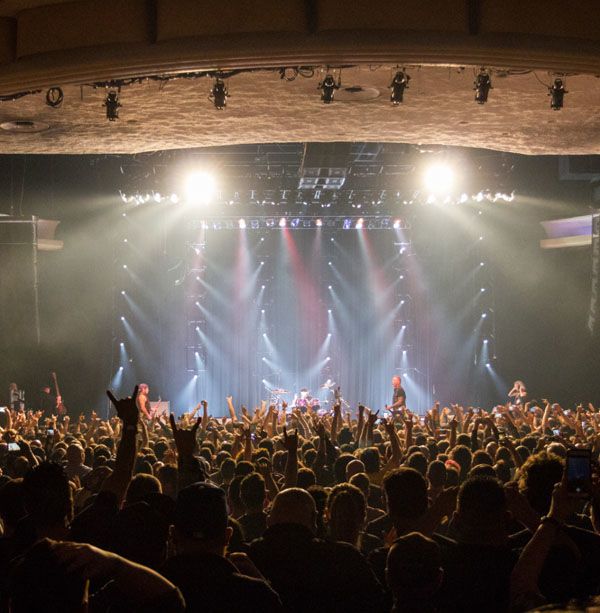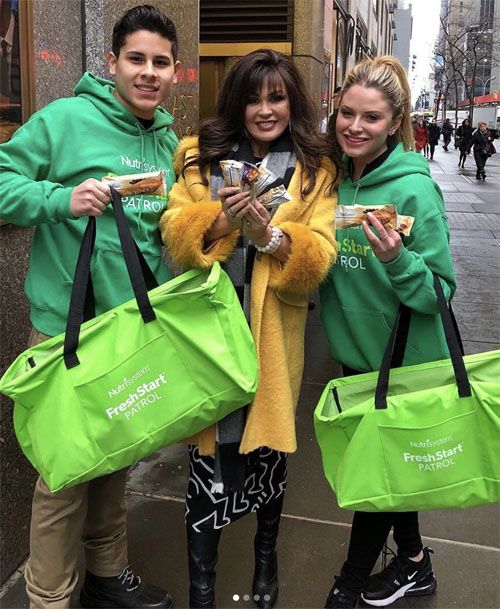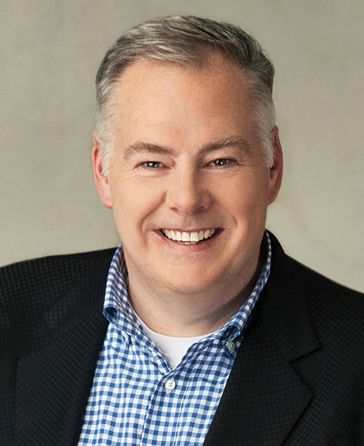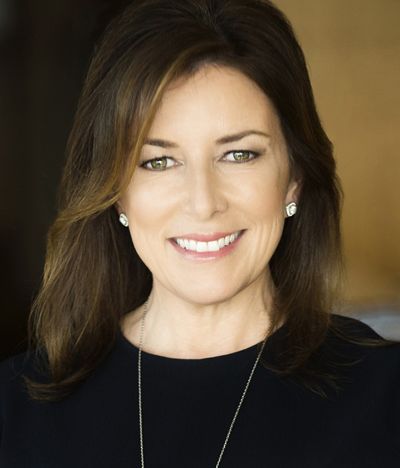 What are your biggest marketing challenges?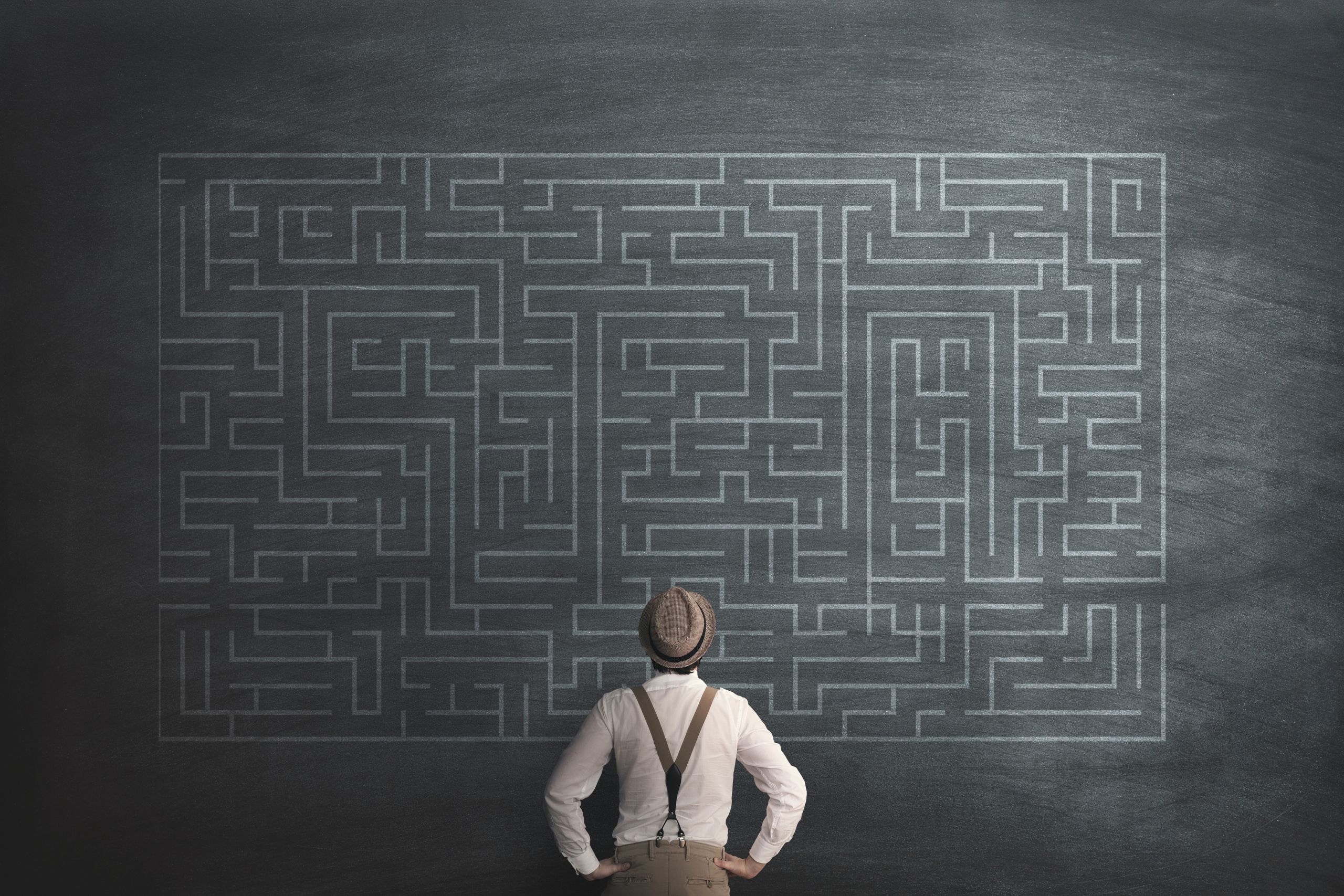 BROWNING PEARSON: Personalization helps brands drive relevant conversations—the technology platforms are evolving and making it easier for marketers to understand the customer journey and measure success, so this is really exciting. But truly delivering on the personalization promise requires investment in technology and people and time. The ecosystem is so complex and it requires integration [of everything from] data cleansing and management, to warehousing and marketing automation, to journey management to attribution. It can be a huge challenge to take on especially when you consider the number of touchpoints we have.

BRIMMER: We're in a category that is furiously competitive, and you have a lot of disruptors that are trying to nibble around the edges of what we do. Then you have a lot of the big traditional banks coming closer to where Ally has always been in terms of trying to become more digital in orientation, so it makes it harder for us to continue to carve out a unique space relative to product offering. Couple that with the fact that it's a category with low emotional attachment—which is kind of crazy if you think about how important money is in people's lives. We'll continue to be focused on customer centricity, and doing really disruptive things that are unexpected to awaken people and remind them how important it is to pay attention to their money.

MCLAUGHLIN: In 2018, we continued to focus on investing in and strengthening our marketing analytics program to better understand the impact of our campaigns on key influencers, clients and talent. We see better marketing analytics as critical to driving better decision-making and investing in those marketing activities with the greatest return on investment.   

HALLORAN: [Many] companies in the financial services space have been going through rebranding efforts. A lot of them were out of market and now everyone is coming back at the same time, and [wants to] create visibility on a national level. We want to better support advisors and our other channels with a strong message. When we relaunched the brand two years ago, we put a lot of attention into [creating] a stronger brand focus. Our biggest challenge has always been keeping awareness and visibility.

BRODY: We need to create the story—we have a lot of buyer personas and the challenge is to reach people when they are searching for a solution. We need to create compelling events, and convince people they need a new way of doing things. Our average deal is nine to 12 months, and we need to [help people realize] they need to do things differently.

REYNOLDS: Our biggest fundamental challenge is that our consumers' expectations of us are outstripping our ability to respond to them: they want things faster, sooner, more personalized. I worry that at a time when we have more data to understand people, our marketing mix is fragmenting more. Why are we still working in silos? How do we continue to have integrated plans that address people's needs on their journeys in a way that we can do it at a speed and at a cost that we can afford? That is an enormous pain point. The other pain point is structure. How does work flow with all the [external] agencies, the internal agencies, my teams?

KEIRA KRAUSZ, NUTRISYSTEM: The biggest challenge is also the biggest opportunity. For any business, it's all about reaching people. We know from our research that the Nutrisystem brand resonates with a broad audience beyond the customer base we have today. We have a healthy business, but there's room for expansion, It's about profitably reaching those new people and bringing them in.

GOOSE: A lot of people have heard of John Hancock, but many people don't know what products and services we offer. It's a challenge with the limited dollars we have to get the word out to really explain to the people we're trying to bring in what services we have that are relevant to them.

BIGGAN: With our large portfolio of software offerings and customers in more than 180 countries, it can be challenging to tell a cohesive, integrated story. Every country and culture has its own nuanced communication style. We need to be sensitive to that—no matter where or how customers choose to engage with SAP, they see consistency in our message. This is easy to say, but the reality is that we're a huge company with 400,000 customers and close to 95,000 employees. Having a strategy in every region is no simple feat, and is a huge part of both the challenge and the opportunity. 

GROSSMAN: At the Red Sox, our biggest challenge is also our biggest opportunity—marketing a brand that embodies tradition and inspires an intense following from a passionate fan base, while incorporating innovation to ensure the club delivers the experience and amenities that today's fans deserve, want and expect. We always start by identifying characteristics that capture the personality of our players and the character of the clubhouse and then weaving these organic themes into a cohesive narrative that both resonates with Red Sox Nation and effectively delivers our message.

POMEROY: We're a relatively small company, with a $1.2 billion market cap, but we have an extremely global reach. We have more than 1,400 theaters across 77 countries and when you're working with that scale, not to mention 39 languages and endless cultural differences and nuances, you have to ensure you're driving locally relevant campaigns but maintain a consistent global brand voice. We operate in a highly competitive and very noisy entertainment space competing for moviegoers' time and attention, and we really have to make sure that IMAX breaks out of that clutter. So the objective of our overarching campaign is to answer these question in everything we do: why IMAX? Why is IMAX worth seeing? What is the differentiation? Those are our biggest challenges. 

FELDMAN: One of our biggest challenges and opportunities is building a robust customer feedback system that gives us data that is both clear and actionable. For example, I get a lot of disparate feedback, whether it is emails from guests or calls to hotlines, or social feedback or surveys. We're thinking about how to pool this information together and get it out to the restaurant operators, so they can address it and satisfy our guests.

JONES: In a world where B2B decision makers use digital platforms 96 percent of the time before they contact a sales rep, we have to have the right content in the right place at the right time. Although there are technologies and platforms for buyer intent, with B2B, it is much harder because demographics only tell part of the story. You need a much more targeted methodology to find your prospective buyers. Additionally, data also continues to be a challenge. As we gain access to more and more data, it is hard to mine through it all to find what is relevant, and to gain insights from it to make future decisions more efficiently.

BARKER WALLER: The Y brand is more than 160 years old and has meant a lot of things to people over the years, but at its core it is an organization focused on how it brings people together. People don't necessarily see that. We really became known as a "swim and gym" versus a community organization that's having a great impact in people's lives. We want people to see the Y for the fulsomeness of all of its programing efforts—everything from ensuring people are supported in their desire to live a healthy lifestyle and making sure every kid knows how to swim as a life skill, to making sure kids that might otherwise go hungry in the summer have breakfast and lunch, ensuring children who don't have the best academic situations have access to STEM programs and making sure seniors have community.

EL-LAKANY: While what we do directly impacts homebuyers, many don't know Freddie Mac or understand our role because we are working with the lenders and not consumers. Our mission is sustainable home ownership. So we need to use creative and disruptive marketing to educate and inform our direct clients, the lenders or originators, as well as indirect ones, the borrowers. How to leverage the benefits of social media efficiently and effectively and have it be a fully integrated part of our marketing strategy will also continue to be both a challenge and an opportunity.

TOLAND: We have five really strong brands—Life Fitness, Hammer Strength, Cybex, Indoor Cycling and SciFit—and we've got over 60 million exercisers all over the world who use our equipment, and over four billion workouts per year. But with that [success] comes challenges. We have varied levels of adoption and understanding of the digital journey we are on. Ninety-percent of our business is B2B, and a lot of our club owners and operators may not know where to start, so we have to have that conversation. Some may be on the forefront [of technology], others may be looking for guidance. How do we target our content, collateral and our sales techniques to reach customers on different levels? We need to navigate this territory.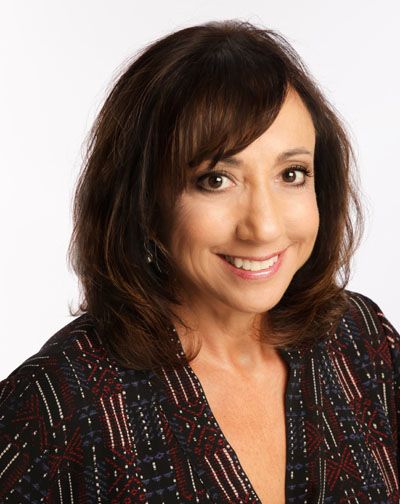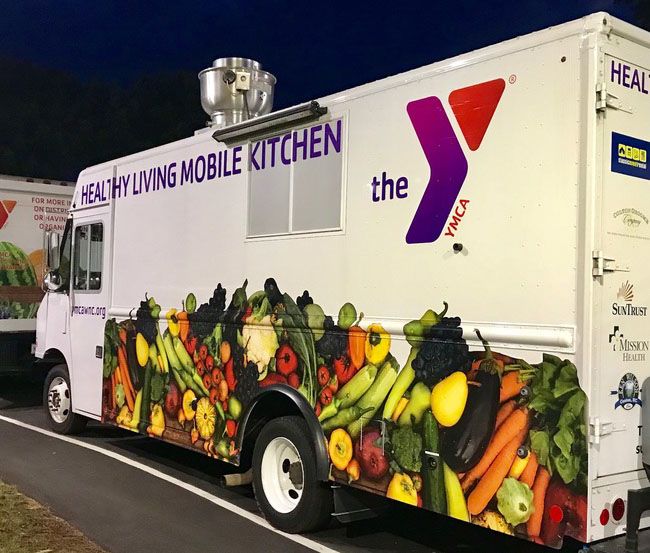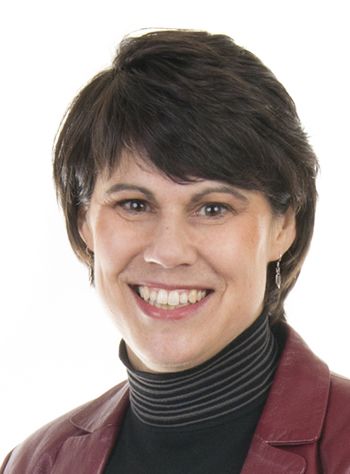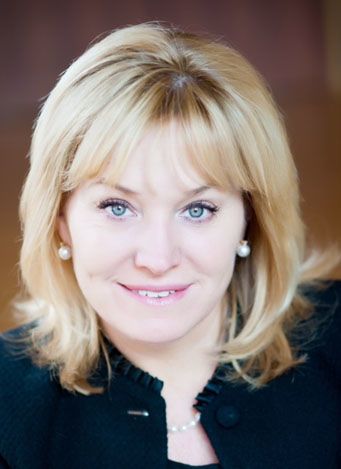 What are the biggest growth opportunities for your brand?
KRAUSZ: Nutrisystem has always talked about how weight loss is related to healthy living, so we're happy the rest of the world is catching up to that idea. We're working on creating visual cues and extending that message in 2019. We're focused on brand evolution, creative, the media mix and accelerating digital.

EL-LAKANY: We have a unique opportunity to really reset old—and now incorrect—impressions of the company from a decade ago. We're positioning ourselves appropriately for the digital mortgage experience and really getting ahead of how we could better serve the borrower of the future. There are also great opportunities to integrate our mission-based efforts and successes into impactful commercial messages.

SMITH: A couple of years ago we rebranded to refocus Sentry as a B2B brand, but we have a ways to go to catch up to our competitors. But we like this underdog position, because it challenges us to think creatively and use our resources effectively. So we're thinking about how to raise the profile of the brand and connect with customers. The Sentry Tournament of Champions and our partnership with the PGA Tour is a way to do that and tell our story year-round.

GROSSMAN: Over the past few years, we've placed a greater emphasis on integrating the capabilities of our marketing, sponsorship sales and service departments to develop activation programs that drive ROI for sponsors, deliver value to fans and drive revenue that enables us to invest in the product on the field. We'll look to implement those types of programs even more in 2019.

TOLAND: We're in a time of change in our industry and as a company. We're in the process of separating from our parent company, and so with that there's a significant amount of growth and excitement. There's an opportunity to raise awareness of our brand with exercisers and end users. The industry is a B2B2C environment—exercisers are having an amazing experience on our product, but we're not leveraging them to grow our brand. We're going to be a lot more targeted and thoughtful in engaging the end user.

BRIMMER: To continue to bring in new customers, Millennials in particular. If you consider the wealth transfers that are going to occur over the next five years, to continue to have full-scale digital financial services that really appeal to all of the solutions that the affluent Millennial customer is looking for from us—that's a huge growth opportunity. It's less about new products and more about financial solutions, making it easier for people to interact with and understand their money.
 
HUMMEL: There's an opportunity for us in understanding and relevance, [fostering] more conversations about what we offer and shifting from just products to solutions. We can work with [customers] at a different level to drive productivity.

REYNOLDS: We need to bring exceptional product innovation that meets consumers' needs, not ours. We have to create incredible times and places for engagement where they cannot just celebrate the benefits of our products, but also the ideas we stand for. We have to get back to the very fundamentals of this business. Consumers are not good at articulating what they need, but we have tools and techniques and data and software to help us with all these questions.

POMEROY: We see a lot of opportunity to not only strengthen our loyal fan base but to extend our reach to educate a broader group of people that we're calling "would-buy IMAX moviegoers," those that have transcendentally experienced IMAX, but it hasn't been top of mind. Last year, we partnered with Avengers: Infinity War, Mission: Impossible—Fallout and Aquaman. Working in collaboration with our partners we have a huge opportunity to expand the reach of our brand and to bring differentiation to the studios. I think IMAX is poised to explore a new era of movie going. We've got this climate of streaming and consuming content on all devices and people feeling quite isolated. IMAX is a reason to get off the couch. It's important for us to act as a really strong lever for our partners, studios and for the filmmakers and that we identify to moviegoers what that special moment is.

JONES: For us, it's about delivering services to a customer on-site at their physical location. Back that up with services that can be rendered or delivered digitally and you have a growth equation. Also, e-commerce is huge in the used vehicle sales sector and in the e-commerce fulfillment services we provide to our customers. Speeding to market our products or our customers' products in a shorter delivery window through excellent supply chain solutions is a win.

GOOSE: We don't have a lot of younger consumers, and if we start to attract people through our direct channels that's a big opportunity. The other thing that is very central to our growth is expanding the Vitality product—it's a conversation changer now that we can talk about rewarding people for healthy living versus just being focused on what traditional life insurance conversations are about, which is death. Consumers can save money and get rewarded if they live a healthy life. We're excited about the opportunity to spread that message.

FELDMAN: One of the biggest opportunities we have for growth is leveraging the power of a very passionate customer base, whether it is through user generated content or brand advocacy or influencer programs. How can we best take those loyal customers and have them work for us, through word of mouth?

MCLAUGHLIN: For Booz Allen, hiring world-class technical talent is a business priority, and therefore a marketing priority. We [want] to create a targeted, personalized digital experience for talent that helps them get to know the company, the work and our culture—and ultimately helps them make the decision to join Booz Allen. Especially with the increasingly competitive market for tech talent in Washington, D.C., we know this will be a critical priority for 2019 and beyond.

BROWNING PEARSON: We want to expand our marketing beyond our loyal fan base, to create more engagement with casual fans. We're especially focused on engaging Millennials and Gen Z fans, particularly through social media. We want to have a little more humor and fun with our content. We know that the human moments are the ones people want to engage with—they want to know more about our athletes and their personal lives, their wives, their dogs, their workouts. So we want to showcase moments from our players' lives off the ice. We're also testing how we cross-pollinate copy with other cultural influencers [outside hockey] to expand our reach.

BARKER WALLER: I want people to understand all the ways we help in communities versus the narrow way they might come to us. People who have their kids in the early childhood program may not actually interact with us in any other way. They may not know we have a cancer survivor program or a diabetes prevention program. People in our healthy aging program might not be aware we have a youth in government program. If all the people we interact with in our 2,700 physical locations—our 22 million members, all the program participants in schools and senior centers and the general public—could see that broader thought, that would be the growth opportunity and nirvana for us at the Y.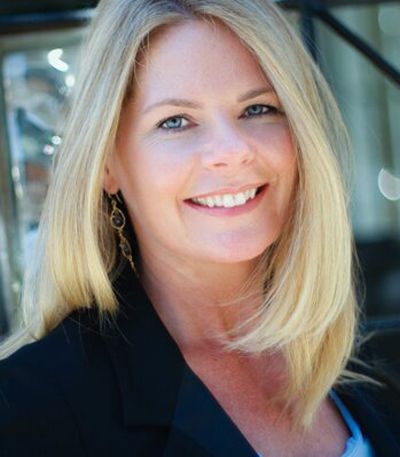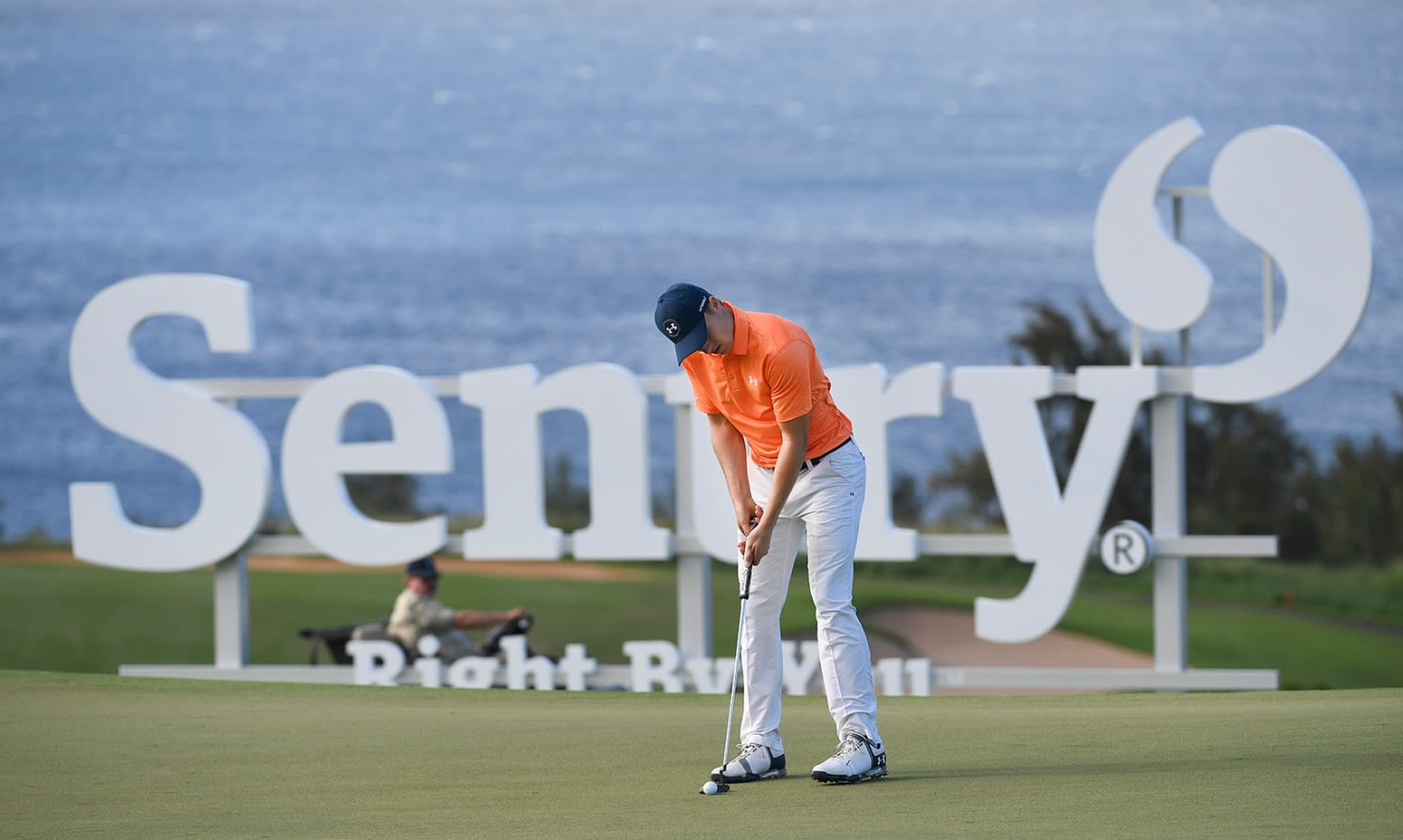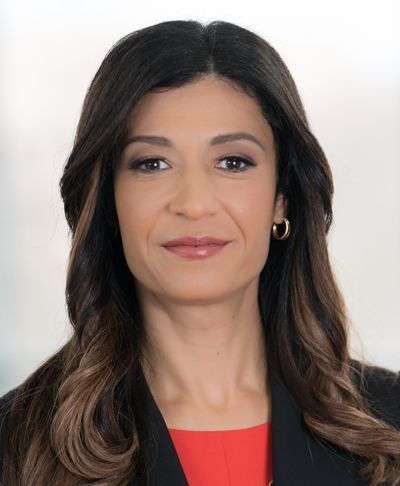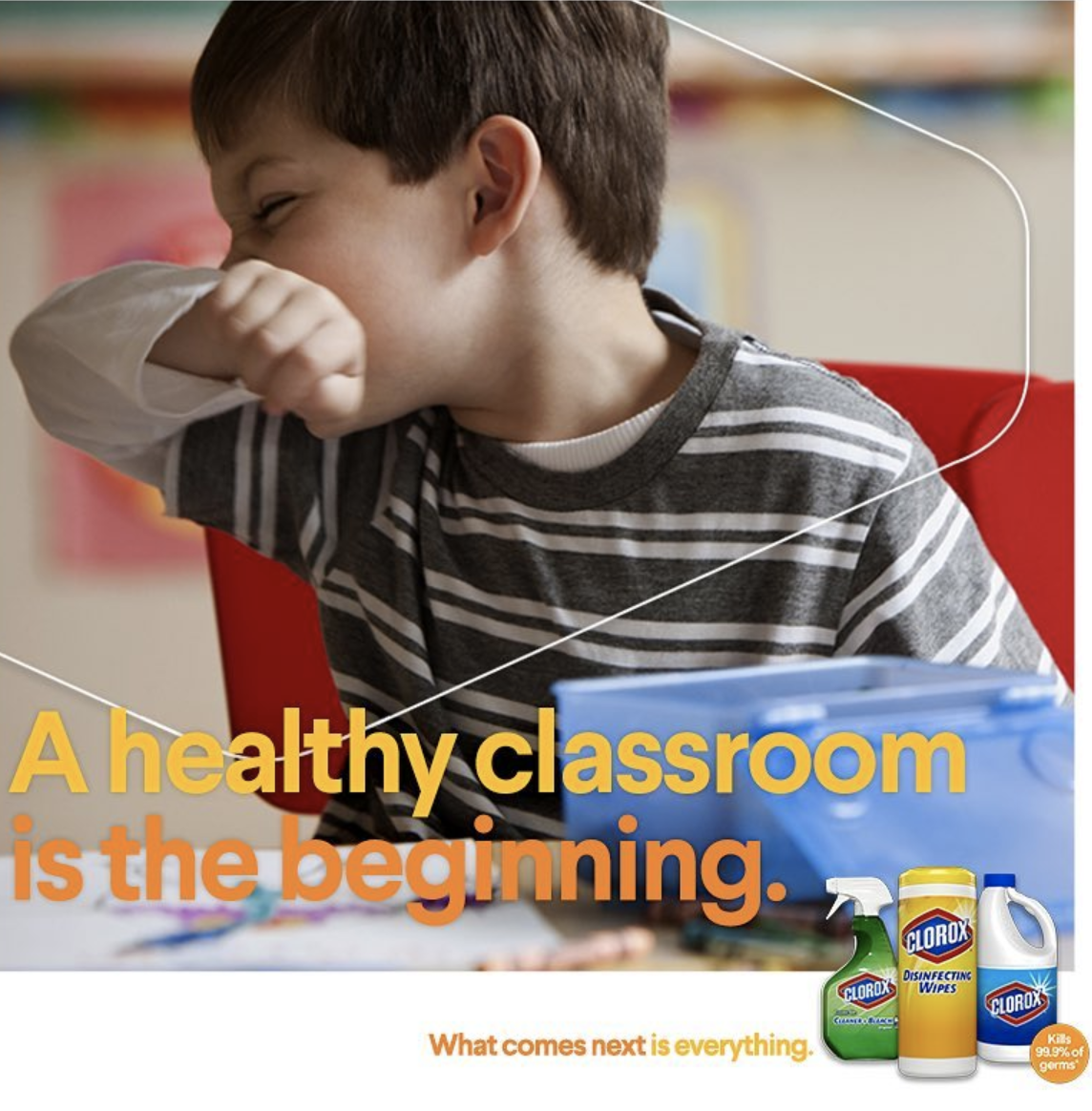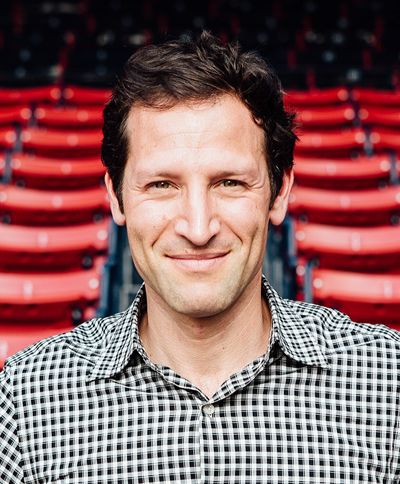 What marketing tactics
are you focusing
on in 2019?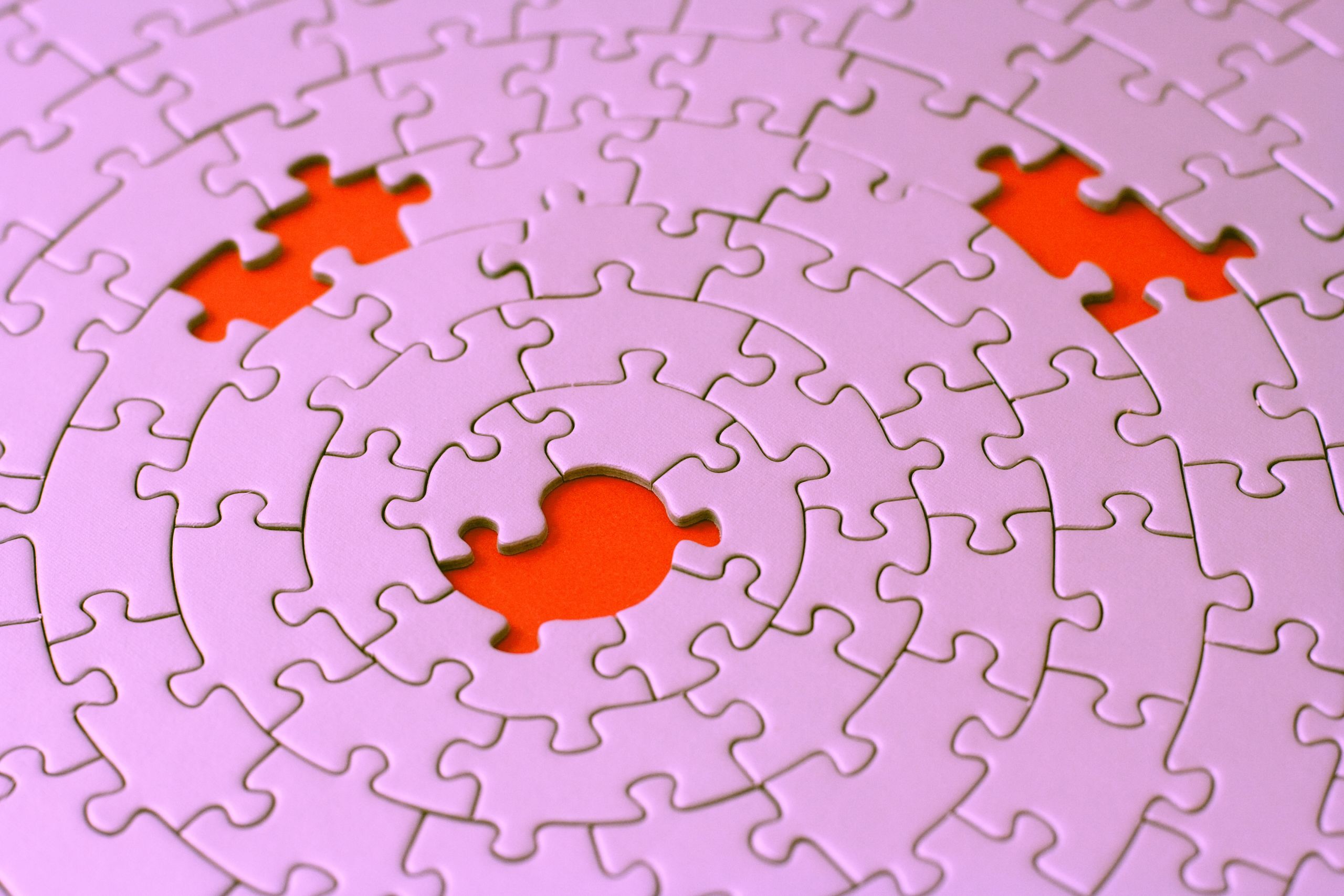 GOOSE: We are looking for opportunities to build engagement through digital with relevant content. That means joining the conversations that people are already having instead of asking everyone to come to John Hancock's own properties. For example, we have a partnership now with Refinery29 and Twine, an app for saving and investing. A lot of young women are going there for tax advice, cooking [tips], the latest trends… they have a big dedicated audience and the consumers who are going to their site look a lot like the people we want to attract to our site. We've also produced content with up and coming NFL rookies like the Patriots' Sony Michel and the Giants' Saquon Barkley, discussing the importance of talking about retirement early and what else they'd like to do outside of the NFL, and tying John Hancock into that conversation. Because we have high consideration products, it's not just one message and it's done, it's getting people connected to us and then bringing them the right products over time.

EL-LAKANY: Social media is definitely playing a bigger role in our marketing strategy than it has in the past and we plan to leverage social even more. We'll also be extending thought leadership beyond just content. Execs and small-to-medium sized enterprises will share their expert views and positioning around various topics in creative ways across paid and earned media.

REYNOLDS: We'll spend more money on content and finding ways of placing that content in more highly specific and tailored environments, which tends to mean digital. The amount of time we spend on strategically thoughtful approaches to influencer marketing by brand has also been a sea change in the last few years. We'll see less linear TV, less print and less digital display in favor of content and influencers.

MCLAUGHLIN: This year, we've invested in our digital platforms across the board. One of the most significant returns on investment has been our employee communication and engagement platform. Not only has it strengthened how we engage with our employees, but it has positioned them as ambassadors for the brand across the network. Over the past 18 months, our employees have shared more than 35,000 pieces of content, generating 41 million impressions. This has driven more than 4,500 new visits to Booz Allen's website. To us, linking our employees with our digital platforms has resulted in a significant success and is something we'll continue to expand into 2019.

BRIMMER: [We're focused on] the idea of not just being present in consumers' mind when they're thinking about purchase, but really being omnipresent in their lives through all different stages of usage. For us, that transformation into truly becoming a usage brand is really going to be our biggest focus this year and beyond. It's creating an ecosystem of content that will surround the customer and be there at every touchpoint in their life. We'll enable that from a marketing perspective through content, social, the tools and services that we provide and through the information that we impart to customers.
 
BIGGAN: As the main connection between the product portfolio and our customers, there are a myriad of tactics my team is implementing. Among these are integrated digital processes across paid, earned and owned media, all supported by an aligned content strategy. We're also targeting channels our customers are more frequently engaging on, so to this end, influencer marketing has also played a larger role in our strategy. We rely on authentic partners to connect us to customers in communities where that influencer is a trusted authority. Word of mouth and influencer marketing are some of the best ways to reach new markets, and with the proper content and jargon-free, straightforward messaging, we're able to create brand loyalty and eventually trigger renewal.

BROWNING PEARSON: Social and digital is at the core of everything we do, because that's where our audience spends their time. We're rigorously testing to see what type of content resonates and with who, and how we can optimize based on those insights. We also look at how we can balance paid and organic distribution, and how we can optimize in [different] platforms, to insure we're creating content that people are actually seeing and engaging with—it's a moving target.

POMEROY: Digital is the best way we can reach our very targeted demo—market by market. We've already seen growth across all of our social platforms. Instagram has really jumped out as being a real standout, so we've put a lot more strategic and targeted digital buys into our strategy. Our new campaign "Films to the Fullest" has already been launched with more than 125 of our exhibitor theater partners around the world and many of them are throwing in marketing dollars of their own to help support the IMAX campaign. It's a lovely feather in our cap. It's powerful to know that our exhibitor partners are so supportive and enthusiastic about the campaign that they're putting their own dollars up as a way to bring new moviegoers to their complexes.

BARKER WALLER: Storytelling as a marketing tactic is something we see using more and more in 2019. And, we just began the next iteration of our nationwide campaign "One Number," which cuts across traditional broadcast to digital to social to content. We're excited about that idea taking it across all the different channels.

JONES: Digital content and account based marketing. For us, that means surrounding our target audiences with multiple touch points that are highly relevant and customized specifically to them as individuals and as decision-makers for their businesses.

BREITHAUPT: Experiential marketing is a super key component to our overall marketing strategy. Because if you think about it, we are an experience brand—we have credit cards and debit cards with brand in hand—so we're all about having our brand as part of these stories that are happening through people's experiences. The storytelling aspect of it, the added utility that the card offers and the access to events and experiences… it appeals to people's hearts rather than just their heads when considering your brand.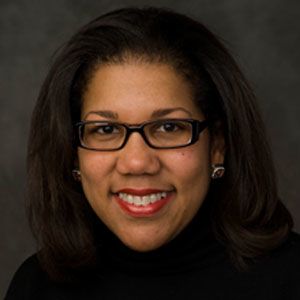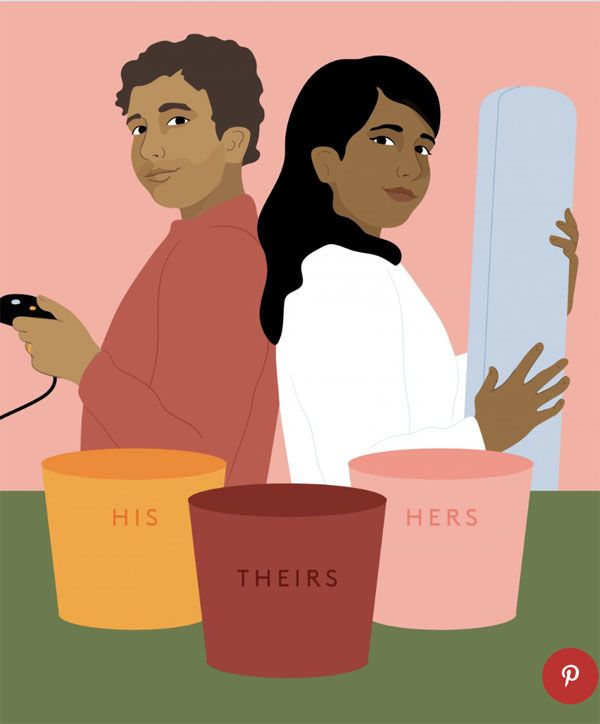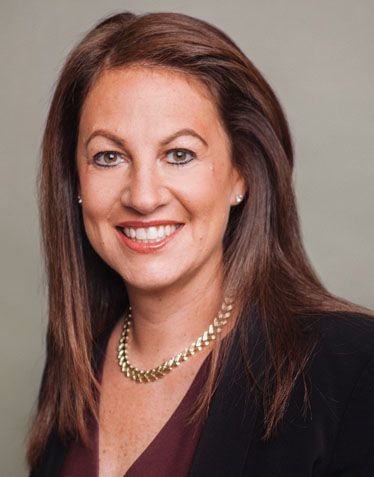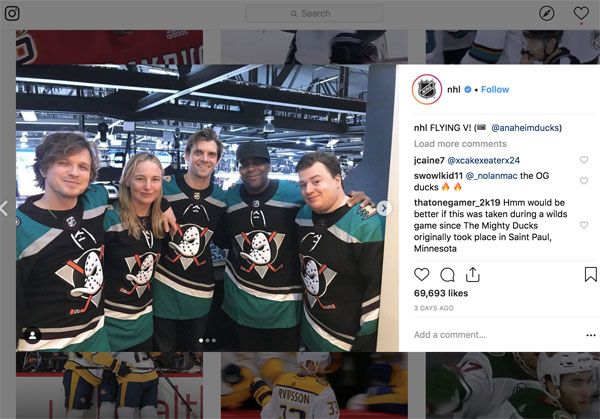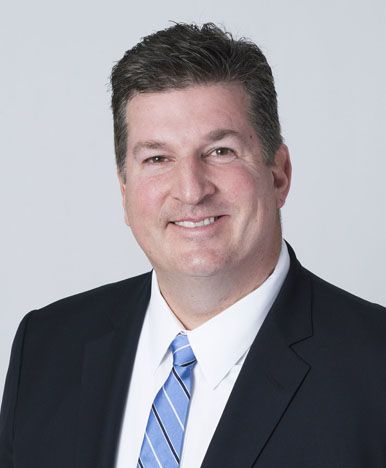 What were your favorite
marketing moments of 2018?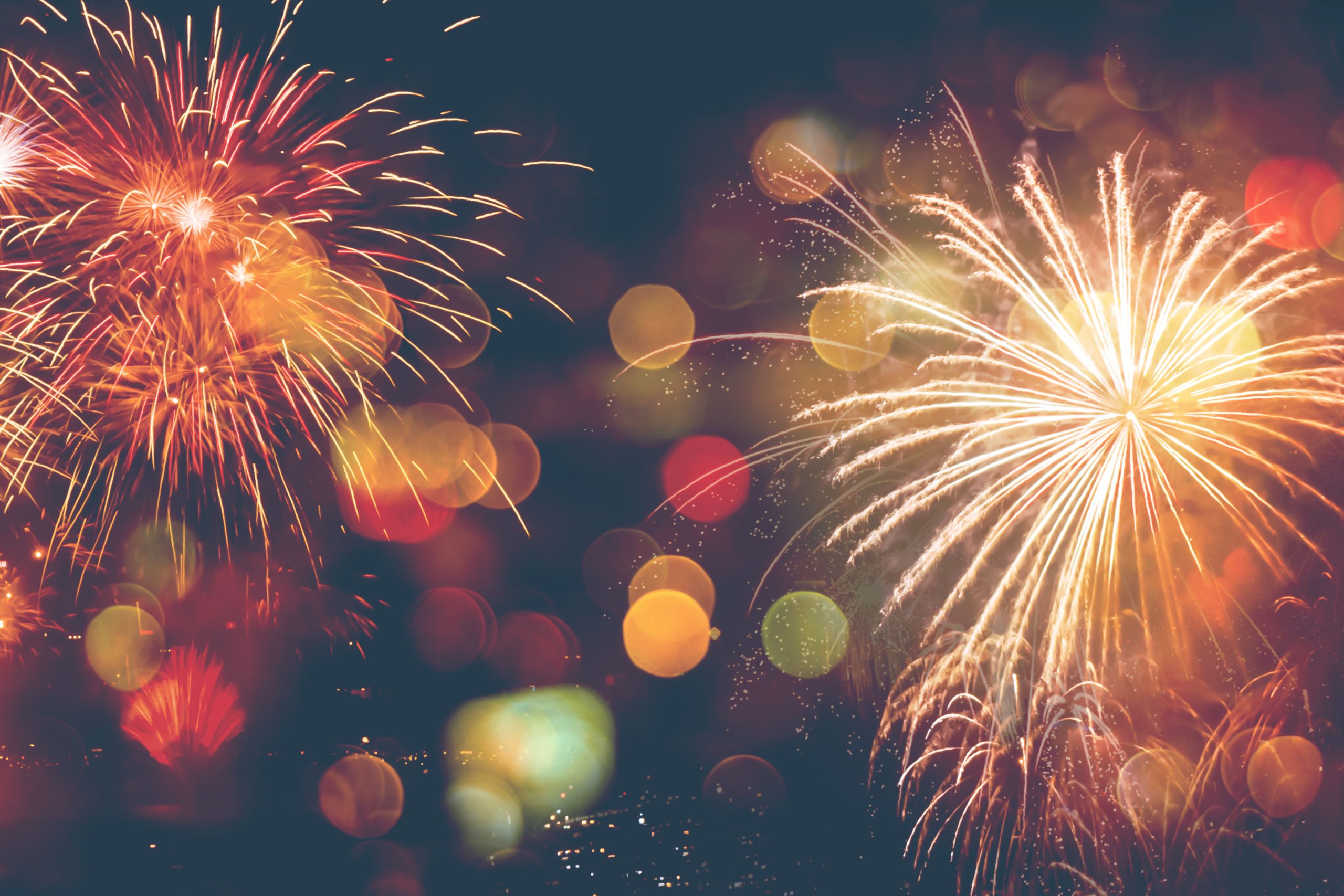 KRAUSZ: I like what some of the new underwear start-ups are doing on Facebook. It's so welcoming. I like the anti-shame [approach] ThirdLove has been doing—it's the bra's problem if it doesn't fit, it's not your problem. I also admire what Universal Standard—a fashion brand for all sizes—is doing. As much as we try to help people lose weight, what Nutrisystem is about is no judgment. We're not trying to get you to lose weight for someone else, we're trying to help you be what you want to be. So in that way we have some similarities with those brands. The prejudice against people who are a different body shape is so real, so tangible and unfair, and I'm happy that these companies are treating people with the respect they deserve.

FELDMAN: I thought the IHOP name change burger campaign was amazing, It was an excellent way to get people to think about the brand and create awareness. It was a simple solution to a complex problem, and created a conversation.

BIGGAN: I really enjoyed the Adidas "Here to Create Legend" campaign that created 30,000 unique videos for each runner in the Boston Marathon this year. By creating these incredibly personalized touchpoints within the campaign, Adidas successfully tapped into their customer base in a way that hadn't been done before and effectively activated their sponsorship in a non-traditional way. As a bit of road warrior, I also tend to pay attention to airport advertising. I have liked HSBC through the years as they consistently bring to life their brand promise, with each ad offering a view of a global scene relating to the bank's business priorities, such as education and sustainability, shown through the lens of the brand's hexagon logo. The approach has also allowed them to evolve and update the campaign year after year but still rely on similar tactics which, in this case creates positive expectation and repeatability.  

HALLORAN: I love the work that Target has done. They've become focused on Millennials. The consistency of their campaigns and messaging is phenomenal, and you can see the [power] of influencers in building that new audience for them. I also love the work that Ancestry.com is doing—they've done a great job to showcase the diversity that we all have within us.

REYNOLDS: The recent work by Hallmark to reframe their business from cards to care has been doing exceptionally well. The way they've taken these stories and broken them across social and their own properties is some of the best storytelling I've seen. Another one that caught my eye was Domino's commitment to filling potholes. You could say that it's just a stunt and it probably is, but what I loved about it was Domino's has become culturally relevant. They're getting people to engage with the brand.

SMITH: I liked the Cheetos Curling Winter Olympics campaign. They teamed up with Team USA to do an integrated campaign, #DoTheCurl. They created a video with NFL star Vernon Davis, who also curls, showing the team how to do celebration dances. They even placed a story in Food & Wine magazine—who thought they'd ever see a story about Cheetos in Food and Wine? It was fun and irreverent, and it paid off, given that the men's team won a gold medal. It was personal, too—we're a curling family, my kids curled in high school, so Cheetos and curling are staples in our household.

HUMMEL: The E-Trade campaign stood out to me. If you remember, [the commercial shows] a guy is walking towards first class in an airplane with a big smile—and the flight attendant shuts the curtain in his face. "Don't get mad, get E-Trade." It tapped into the frustration [and the idea that] no matter how hard you work, there's always someone above you, in an emotional and funny way.

BARKER WALLER: All the Olympic ads make me smile. One I love is the P&G "Thank You Mom" campaign. Last year, it was a kid doing adaptive skiing in the commercial. It was so heartwarming to see a kid who had the full and complete support of his parents to achieve an Olympic dream. And, I love Small Business Saturday. It's a brilliant marketing strategy to both shop small and support the local economy, but you also associate it with using your American Express card.

BRIMMER: One would be what Reese's did with their candy converter—that was a brilliant, brilliant campaign that absolutely spoke to the love that people have for that candy and they did it in a really, really smart way. I always enjoy everything KFC's been doing. Their commercials are hilarious. [KFC's agency] Wieden & Kennedy has done a brilliant job with different colonels and everyone looks forward to who the next colonel is going to be—the Mrs. Butterworth spot is hilarious.
 
GOOSE: I really admired Nike for what they did with Colin Kaepernick and making a statement. It was really risky, but they earned respect from their audience. I have respect for brands that go out of their comfort zone. Tiffany did a "Believe in Dreams" campaign where a woman wearing black glasses imagines this whole funky world where it's a little bit of the Tiffany colors but new products are being made and it's just a swirl of activity. It's energizing and refreshing. It's just so different from the brand, it doesn't feel like unattainable luxury, but something that is relevant for the next generation.

JONES: Ford is doing a great job of positioning itself for the future by grounding the brand in their heritage and, at the same time, the reality of today. Weaving historical footage with futuristic scenery is quite a tricky thing for older companies to do, [and] the automotive industry is going through massive disruption. Their tagline works well: "The future is built!" It's a pragmatic approach to future technologies that they are making a reality and building today. I think it's so cleverly done with the great talent of Bryan Cranston. 

BROWNING PEARSON: I love Spotify's year in review campaign. They're so clever in how they leverage data and how they talk about people who are creating Spotify playlists. But my favorite was the subway takeover campaign they did at the Broadway-Lafayette station around the "David Bowie Is" exhibition at the Brooklyn Museum.

POMEROY: One of my favorite social media moments was with KFC. People started wondering why the brand was only following 11 people on Twitter, and was the five original Spice Girls and six guys names Herb. I just thought that was genius, and I loved how it became the platform for them continuing their strategy throughout the year—it was so authentic.

EL-LAKANY: I always love what my former colleagues at Prudential are doing—they are focused on financial wellness now. I also love BBDO's "What Matters" campaign for GE, which really humanizes its technology and highlights GE's innovations across sectors.

TOLAND: I really think Nike's campaign was quite courageous and edgy—and from the numbers they see both in their stock and top line growth, it was quite effective as well.

MCLAUGHLIN: The Coca-Cola re-launch for Diet Coke "Because I Can" was a great campaign because it targeted Generation Z. The integration of influencers was brilliant and several of our team members got to see their activation at SXSW this year, which brought a targeted approach for the brand. The Google campaign with a reprise of Home Alone was also great moment for 2018. The nostalgia for a nearly 30-year-old movie with the integration of today's technology made it a viral home run in marketing for the holiday season.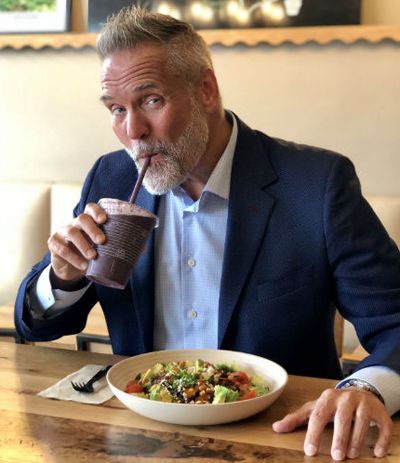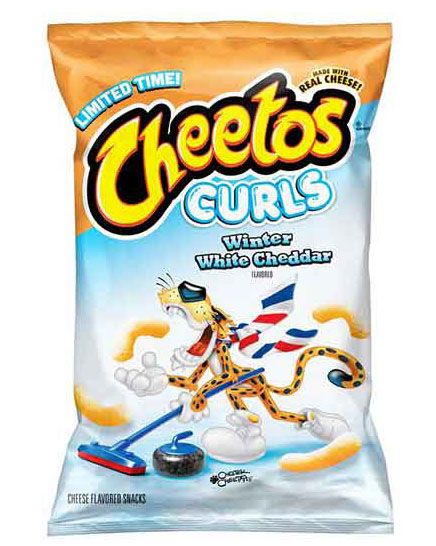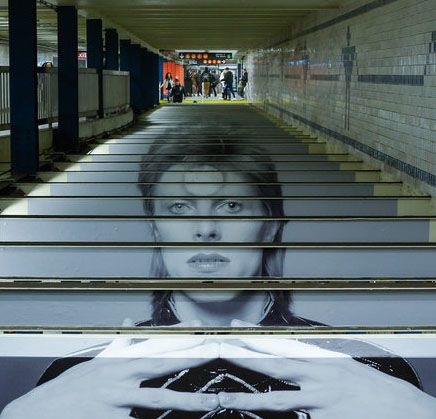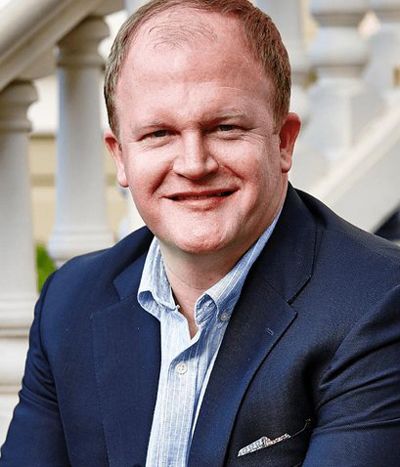 How has #MeToo and the
women's movement
impacted your business?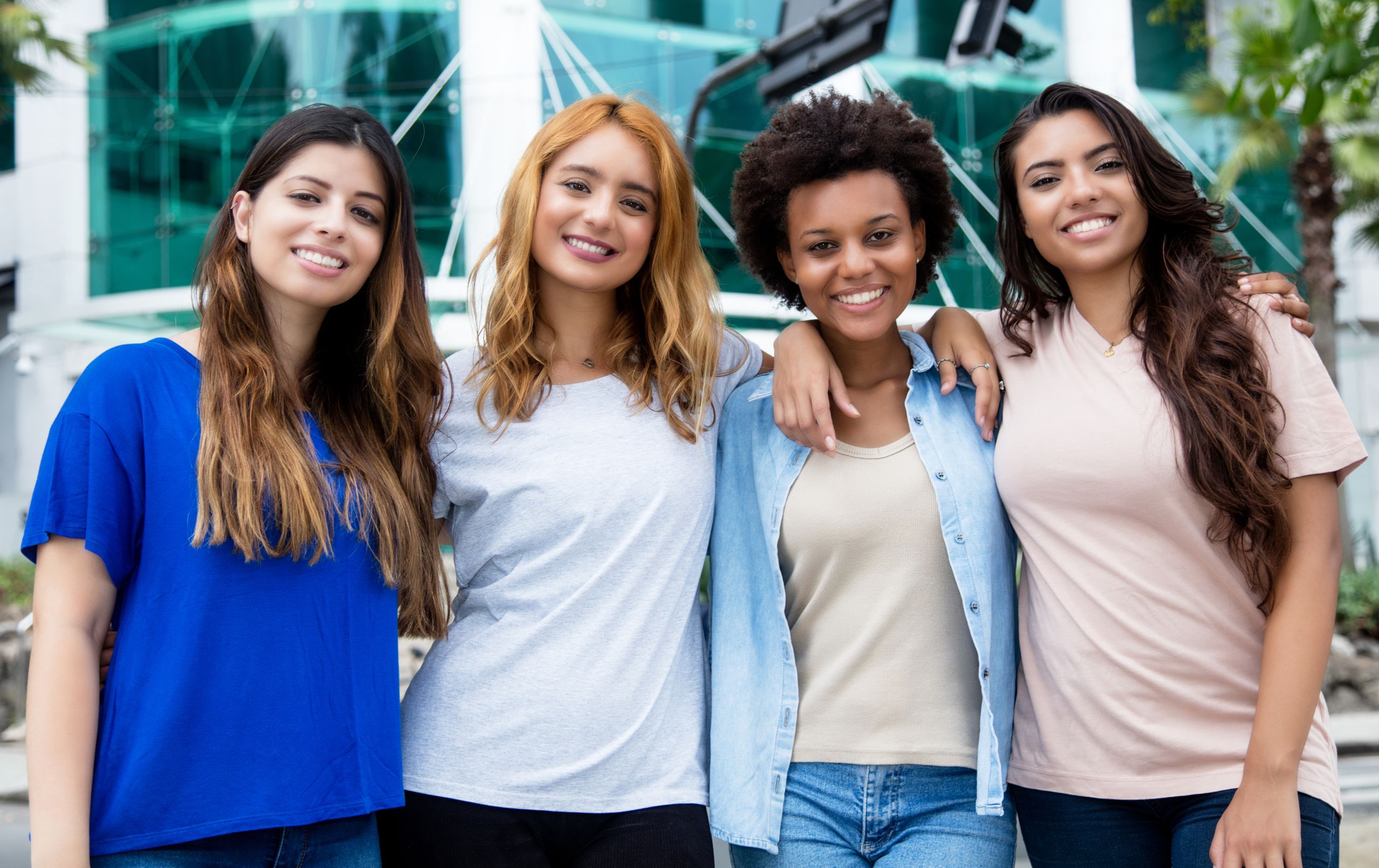 KRAUSZ: We were already living it—we're women led. We didn't need a movement to join, we were already there. When I first got [to Nutrisystem], ads showed very attractive women in bathing suits with stiletto pumps—not a real-life situation. We tried to put an end to that right away. Make women look highly aspirational, and inspire people to take the first step towards healthier living and getting in better shape for themselves, but not by putting them in outfits for someone else's eyes and not their own comfort. As a culture, Nutrisystem is a meritocracy and most things are measured. [All] people who are performing are rewarded, so we haven't had to address some of the issues directly that are going on elsewhere in the world.

BIGGAN: The #MeToo movement has only reinforced what we're already doing at SAP in regard to our commitment to diversity and inclusion. Just this year we carried out a global internal pay equity review and confirmed that 99 percent of assessed employees in statistically relevant job categories are being paid equitably, and adjustments were necessary for just under 1 percent of the globally reviewed population. While there is still work to be done, we are dedicated to creating an inclusive environment where every employee is set up for success.

BARKER WALLER: We are focused on "for all," and that means all ages, all walks of life, all genders. The Y has always believed and walked the talk of equity and equality and is in a place that tolerates differences at its core.

EL-LAKANY: Freddie Mac is focused on cultivating a diverse and inclusive culture. In fact, Freddie Mac launched a program this year called #LeadingTheWay to help advance women in the mortgage industry and champion women's rights in the workplace.

TOLAND: We've always been very inclusive and broad-reaching, and we know that women in general are exercising, joining health clubs and leveraging the digital evolution that is happening in the fitness industry at an even higher rate than men. So we been making sure our products and marketing are spot on for this, and the movement heightens our ability to get across that mission. We have a highly diverse marketing team that helps make sure our mission is inclusive.

BRIMMER: We've always believed that we've had a responsibility to further the agenda of diversity and inclusion. We're a huge supporter of #SeeHer. I'm a believer there's a special place in hell for women that don't help other women, whether it's mentoring or investing our dollars. [#MeToo] has reinforced the vigor that we already had around trying to use our platform for good and reinforcing the values that our company has always had. It's more of a good reminder that what we're doing is the right thing to do.

POMEROY: One of the most important things that the movement has highlighted, and all of us at IMAX are super excited about, is the spotlight on more kick-ass, female-led blockbuster titles like Wonder Woman and Captain Marvel. We're so proud of our collaboration with Disney to play a big part in how those movies are promoted and how we support these women characters and filmmakers. Probably the greatest example of that is Wonder Woman director Patty Jenkins, who was the first female Hollywood director to use IMAX cameras. We're super proud of that and about what it means for the entertainment business going forward.

BROWNING PEARSON: The NHL has had a long-valued engagement with our female fans. From an operational standpoint, our commissioner Gary Bettman has defined the future of the game as "hockey is for everyone." Forty-percent of our fans are women, and we know through our data insights that women want to be communicated with as fans first, not as women. They're loyal to their teams and their players and the league and that's how we manage and optimize our marketing, based on their affinity, not their gender.

BRODY: It has definitely had an impact on how we operate. [We look at] every image we use, and we've caught ourselves and thought, "Oh, it's a bunch of white men in their 40s in ties." It definitely gave us an extra filter to put ourselves in check, and see that [creative] needs to be mixed racially and by gender. #MeToo creates a lens and a filter for everything we do.

JONES: Ryder continues to drive initiatives that promote flexibility and opportunity for all of our employees. Through our Women's Leadership Forum, which I chair, we empower women in our organization and work with them to further their development within the company. By adding women to the professional ranks and celebrating their achievements in leadership roles, we can tap into a breadth of knowledge and expertise that enhances every aspect of our business. With strategic partnerships, such as one with the Women in Trucking Association, we actively encourage and support the employment of women in the trucking industry. Additionally, Ryder has a focus on recruiting more women to the industry, specifically veterans.

HALLORAN: Supporting female talent and equal pay is part of our business model. Half of our board of directors is comprised of women and people of color—we're one of the most diverse groups in the industry in terms of Fortune 500 companies. We also announced a four-year partnership with Mount Holyoke College and Smith College, both leaders in educating women, to develop the MassMutual Women in Data Science program.

SMITH: One of the many reasons I'm proud to work at Sentry is our culture. When they talk about work/life balance around here, it's more than talk. I've been here five years and I've seen an increasing number of women in leadership positions. Diversity in our marketing efforts is nothing new—it's important that our marketing reflects who our customers are and who we are.

GOOSE: It has to have changed the conversation at work. John Hancock has 60 percent women. We have a global women's alliance group that is extremely well attended and supported. The piece, for me as a manager, that starts to become even more important is ensuring that there's that safe environment for anyone that needs to raise an issue—it could be a harassment issue, a fraud issue, but whatever it is, people have to feel comfortable and safe at work. We go to a lot of lengths to make sure that the right outlets are there and that people are well supported. It's in the conversation.

REYNOLDS: When you see #MeToo come along you realize that every person—men and women—deserves dignity. But we have so far to go that it points out how little progress has been made. It's not just enough to say it—words and actions have to align.

HUMMEL: Only in that it amplifies what we already were doing. [The stereotype] might be that construction is brawns, not brain. But in fact, the skill sets are a lot about juggling and planning and reacting, and managing complex plans and keeping the trains running. So we've always had an inclusive approach. We've always had internal [initiatives] like Women United—#MeToo helped reinforce why we are doing those things and redoubled our efforts.