2012 PRO Award Finalist: Grow Marketing for Levi Strauss & Co.
Levi's was looking to drive trial and engagement of its new Curve ID jeans for women of all shapes and felt if they could get the target to try on the jeans, she would be sold. Grow Marketing launched "Mirror Mirror," a global fit activation strategy that brought the campaign and the product to life in 30 countries, including the U.S.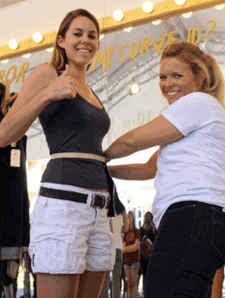 On college campuses, the agency built a mobile experience that was eye-catching and visually impactful to draw in co-eds. The large-scale set acted like a billboard during set-up, attracting attention and excitement with over-sized campaign images running across 50-foot walls.
The program used university rivalry to amp up excitement. Five pairs of universities were challenged to try on more jeans than their competitor on one specific day. A $10,000 grant was awarded to each of the five winning schools and the students got to vote on whether to spend the money on arts, academics or athletics by dropping a token into one of three apothecary jars.
Prior to the campaign, "Student Producers" handed out fliers, covered buildings with posters and hand-delivered packages to sororities, student groups and athletic clubs that encouraged them to spread the word and visit the on-campus studio, which was positioned in a high-traffic area.
The brand was woven into every detail, from custom iPad registration pages to red ribbon for hair braiding to candy wrapped in Levi's red & gold. The set felt like a Levi's boutique with hardwood floors, custom-printed dressing room curtains and large-scale mirrors with pop lights.
Once inside, a stylist measured the girls for their curve. They then moved to the hair and make-up station where they received free makeovers before meeting with the fit specialists who helped them find their perfect-fitting jeans. Photos were taken of the students with the jeans on, then posted on the global "Mirror Mirror" gallery with other women from around the world.
More than 3,700 female students participated. Each participant spent an average of 30 minutes in the studio, equaling approximately 1,850 hours spent with the brand.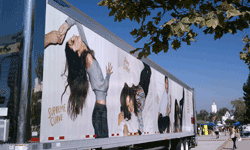 The Student Producers generated 158,400 impressions across all 10 campuses. Prior to the event, the studio itself served as a live billboard, achieving approximately 193,350 impressions, while the traveling truck generated more than 11.7 million impressions as it moved from city to city. Overall, "Mirror Mirror" helped generate a 21% increase in sales over the three months surrounding campaign.