15 Ways to Trim Marketing Budgets
Do more with less—that's been the edict for agencies and in-house marketing directors alike turning up the pressure to maximize every dollar and prove every dollar's effectiveness.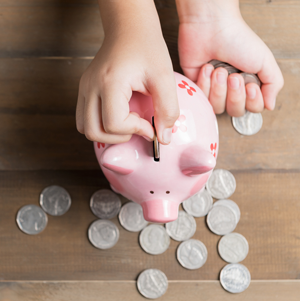 Forbes has asked members of its Communications Council how a company can spend less but still have a great outcome.
Here's a sampling of council members responses:
• Send a personal note Now that may sound expensive considering the high costs of direct mail, but sending a personal note along with a small treat or gift card can find success. "One of our least expensive and most productive mailer campaigns is a Take 5 candy bar with messaging about how we'd like to take five minutes to explain our value proposition. Simple, low cost and extremely effective!," Gabriella Sophia Doucas of Elutions told Forbes.
• Stretch your dollars with fresh and exciting content that tells a compelling story
• Is that high-quality, expensive print piece really necessary? Buck the norm by looking into how a direct mail piece or catalog might play digitally.
---
Other articles you might enjoy:
---
• Use free content Developing creative can be an expensive part of any campaign Skip the photoshoots and overused stock art and check out user-generated content created by your customers and brand fans. "Brands have seen a significant decrease in content creation costs when they utilize free user-generated content, which means you spend less without giving up campaign quality," Mallory (Blumer) Walsh of Stackla told Forbes.
• Circle the wagons A quick way to cut costs is to bring ad-buys in house. Of course, that takes time from one of your resources, but this council member says she "instantly saved over 10 percent on each ad.f
• Freshen up Instead of spending, spending, spending to create new creative, freshen existing creative and build materials for multiple applications to be kind to your marketing budgets.
For the full Forbes report, click here.