10 Trends for Managing Brand Reputation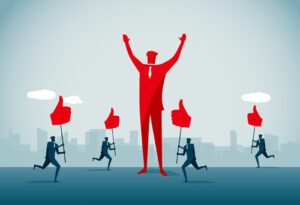 Brand reputation often hinges on whether a company actually delivers on what it promises consumers. The underlying concern about how this impacts an organization is driving many CMOs to pay more attention to their corporate reputation, and how that links to products, services and the bottom line.
Major organizations such as P&G, SC Johnson, Unilever and AB InBev have shown the world linking the power of the corporate reputation to products can elevate the conversation and what their brand represents. The P&G "Thank You Mom" initiative during the Olympics is a great example of how this can create a unique and competitive advantage.
An upcoming report from The CMO Club and Reputation Institute will showcase the results of a survey of 50 North American CMOs, which asked these marketers what they consider the most important factors in managing brand reputation. Here's 10 trends to watch.
1- Higher Purpose: CMOs have come to realize the power of purpose. It has to be more than a lofty platitude, lip-service or rhetoric. A company's purpose defines why it exists, how it goes to market, and the values it aspires to live up to.
2- CEO Activism: This doesn't mean putting a CEO in your next TV commercial, although that is certainly permissible. It does means CEOs who take a position on social and environmental issues, and truly embrace and personify the company's purpose, can create enterprise value and yield competitive gain.
---
You May Also Enjoy:
---
3- Everyday Influencers: Lurking among the cultural fabric of society is a network of ordinary people who can yield extraordinary impact. The "influencers" are the movers and shakers of reputation. They are either your strongest advocates, or detractors, depending on how they view your company.
4- Cyber Security / Data Privacy: Just ask companies like Facebook, Yahoo, Equifax and even Google as to whether they are concerned about data breaches and privacy issues. In a post GDPR world, every company needs to be wary of cyber and data security, it is a major reputation risk.
5- Fake News: This can be a real threat to all companies, thanks to the 24/7/365 news media cycle and the interconnected digital ecosystem. Fake news has caused consumers to be more skeptical and to trust companies less. It increases the level of difficulty for messages to credibly breakthrough.
6- Employer of Choice: Millennials are judging companies not based on what they make, or how much revenue they generate, but instead on what they doing to make the world a better place to live. Everything you message adds up to positioning your company as an employer of choice.
7- Nationalism vs. Globalism: The paradigm of local and multi-nationalism is shifting. National heritage is elevating perceptions of local companies and compromising "foreign companies." All companies need to align with local culture and leverage their values, not just focus on the merits of their country of origin.
8- Female Empowerment: The #metoo movement is here to stay and in a post-Weinstein world, gender equality has become a global force of social disruption. Brands like Nike and Gillette have all dipped their toe in the water to take on the issue of gender stereotypes, with mixed success. Tread carefully.
9- Millennials: Beyond being the emerging a major generational cohort, Millennials now represent the biggest global economic opportunity for marketer. Based on their life-stage and potential for lifetime value, Millennials are a priority for many companies in building long-term business success.
10- Tweet Ranting: A minority of tweet-ranters create the majority of polarizing noise in the marketplace, putting companies at risk of being one tweet away from a crisis. Beyond the threat of habitual tweet-ranting of Trump, companies need to be on high alert to the reputation risks of social media.
With the emerging realities and risks of reputation, and new reputational driving forces in play that can impact how a brand goes to market, what's a CMO to do about it all? Increase your focus on how your company manages its brand reputation, and think holistically about your communications. A better understanding of the integration of paid, owned, earned and direct experience channels will help you understand how marketing activity impacts reputation, and vice versa.
Stephen Hahn-Griffiths is chief reputation officer at Reputation Institute.