What the Internet of Things Means for Today's CMO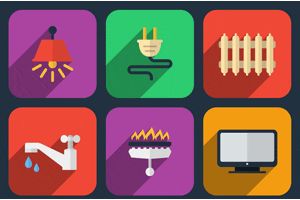 You don't have to go far to experience the impact of the Internet of Things (IoT). Just take a trip to the local Home Depot and you'll see new products that are changing the way we control the lights and heat our homes.
But what about IoT's impact on marketing? IBM recently released a new global CMO study uncovering an interesting storyline around this very topic.
According to the research, two-thirds of CMOs believe their single greatest business challenge is industry convergence, where the barriers between formerly distinct industries are collapsing in the blink of an eye. This changing competitive landscape is being driven by new disruptive technologies such as cloud, mobile and, you guess it, IoT.
CMOs have been quick to recognize this shift and the threats that come along with it.
In fact, the study found that these marketers are more aware of the danger than CxOs in any other role including the CEO. So what has CMOs so concerned?
As new competitors enter a market, they immediately set their sights on winning over your customers and for many consumers the lure of new entrants can often be tough to resist. In one of the many discussions we had for the report, one respondent summed it up nicely by saying "industry convergence increases the number of predators and prey."
In this new competitive jungle, the CMO is increasingly being asked to take on the role of the company's chief customer custodian and protect the customer. This means that CMOs must have insights into their customers, including which ones are happy and which might be considered flight risks.
That's right, the CMO's job just got more difficult.
Marketers must shift their thinking and be willing to embrace a new set of tactics designed to solidify customer loyalty under any circumstances. Some to keep in mind include:
Creative Destruction: This is the abandonment of older, outdated business models in favor of more open and collaborative approaches that can easily link in their partners. By connecting to a large partner ecosystem, marketers can plug into additional solutions and create a technology infrastructure that allows them to adapt to changing consumer behaviors.
Embrace Data: At this point we all acknowledge the value that data brings to marketing, and CMOs are beginning to take action. According to the study, 36% say they are prepared to respond to the data explosion, double the number from 2013's study. There is still a lot of work to be done on this front and the good news is that marketers agree—60% of CMOs are prepared to bring in more data-driven insights into marketing campaigns in the next 3-5 years.
Increased Digital IQ: Part of becoming a more data-driven organization is bringing on new talent with the skillset that can turn this information into something useful. However hiring new talent isn't the only option. Increasingly more marketers (74% to be exact) are looking to either partner with other enterprises to tap into their digital expertise or work with consulting firms.
Experience, Experience, Experience: At the heart of a happy and loyal customer is a powerful brand experience. The study found that 63% of CMOs are prioritizing investment around delivering deeper, more relevant customer experiences this year. By leveraging the items above, marketers can ensure optimized experiences for each customer at every touchpoint.
Kevin Bishop is vice president of IBM Customer Engagement Solutions.