Veritas Technologies Converts Annual Global Sales Meeting to a Virtual Event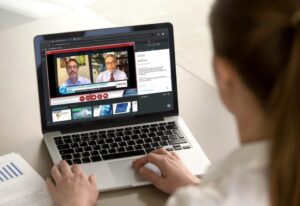 With face-to-face engagement still on hold, brands that rely on company gatherings to further business goals continue to adapt events for virtual audiences. Such is the case with Veritas Technologies' annual sales meeting. The security software company helped speakers build their own studios within their homes, converted content to digestible chunks and broadcast the event live, according to a case study in Event Marketer.
A key goal was to create an event that had energy despite the remote viewership component. The brand refocused the event's content to reflect current business realities and challenges and address solutions that allow the company to achieve its business goals. That meant delivering the content to attendees in smaller chunks. The brand also made the decision to broadcast the event live, which while increasing the risk that technical difficulties could occur added a spontaneous, unexpected element to the program.
To ensure that speakers felt comfortable presenting live, Veritas sent speaker kits with microphones, lighting, cameras, timers and more so that each could set up their own mini broadcast studios at home. Coupled with that was a lot of rehearsal ahead of the event. Other elements that upped the energy included a live Q&A, a give-back component, live dj sets and getting families involved in the fun. For a deep dive into the case study, read more in Event Marketer.
---
Other articles you might enjoy:
---