UPS Consumer Experience is All About Taylor Swift's New Album
UPS is injecting a huge dose of pop culture into its Pullman brown color that spreads across its vehicles and uniforms. As the official delivery partner for Taylor Swift's new album "Reputation," the brand has activated a consumer experience that includes a sweepstakes and vehicle wraps to engage the millions and millions of Swifties.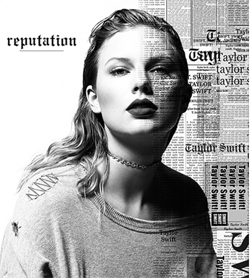 Fans who preorder the album, to be released Nov. 10, from UPS can enter the "Fly Away" contest for a chance to win a trip to see a Taylor Swift concert and have a makeover experience. Additional contest prizes include concert tickets, an autographed piece of memorabilia from the set of Taylor Swift's new music video and merchandise.
And, for the first time in the company's 110-year history, some of its delivery trucks will be decorated with Taylor Swift's album cover. The vehicles began rolling in cities across America—Nashville, Atlanta and New York City on Aug. 26. UPS will use social media to alert fans when the trucks will arrive in other cities. Those who snap a photo of one of the Swift emblazoned vehicles, tag @UPS and share the hashtag #TaylorSwiftDelivery may receive an chance to buy Taylor Swift concert tickets.
Swift and UPS have been in a decades-long relationship that began when she was just 16 years old. On June 3, 2006, Swift and a few others gathered around boxes filled with copies of her first single "Tim McGraw." There was a stack of UPS labels on the coffee table printed with the addresses of radio stations across America who would hear her song for the first time.
Related articles:
A Primer in Sweepstakes Marketing