There's Room for Improvement in B2B Retention: Survey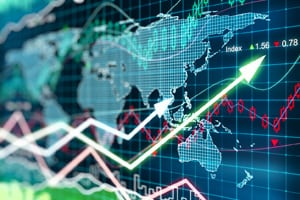 Only 61% of B2B marketers are satisfied with their current customer retention marketing efforts, according to a new research report.
According to The State of Customer Marketing 2017 study—conducted by Koyne Marketing and commissioned by Influitive—93% of organizations expected their customer retention efforts will become more important this year, and 62% plan to increase their retention marketing budgets.
Less than half of those surveyed said their retention marketing efforts were tied to revenue metrics such as cross-selling, upselling and account renewals.
Over 200 CEOs, heads of marketing, and customer success leaders primarily from B2B companies were surveyed for the study. Companies identified three main skills as vital to the success of modern customer retention efforts: relationship building, communication and customer service.
The most frequently used customer marketing strategies used were referrals and testimonials; customer user groups; and events and newsletters.
Large companies (those with over $1 billion in revenue) reported being the most pleased with their efforts to market to existing customers, with 71% saying they were satisfied. In comparison, only 52% of medium companies (revenue of $25 million to $1 billion) and 44% of small firms (under $25 million in revenue) were satisfied.
Thirty-five percent of respondents said they had a dedicated customer satisfaction program in place for more than five years; 25% said two to six years; 22% said less than a year; and 18% said they did not have a customer satisfaction program. All of those without such a program were under $25 million in revenue, and cited a lack of qualified staff to implement this type of initiative.
Related Articles:
The Mystery of No Complaints and Customer Retention
Reshaping the B2B Buyer Experience
Why B2B Brands are Focused on ABM