Tazo Tea's 'Tree Corp' Initiative Creates Green Spaces for BIPOC Communities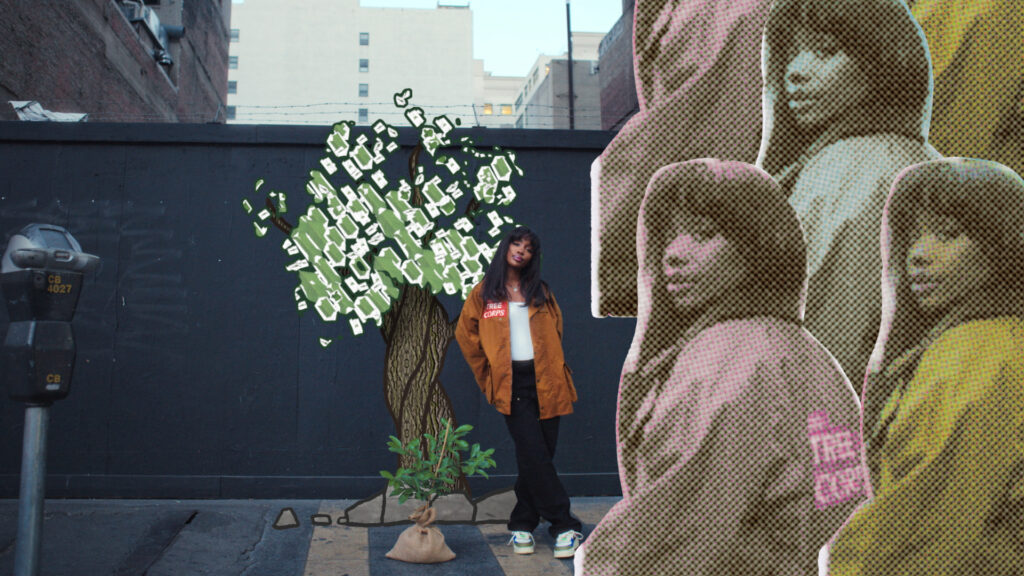 Trees can transform neighborhoods by absorbing air pollutants, adding greenery, enhancing air and water quality and lowering energy costs, among other things. But not all neighborhoods enjoy these benefits equally. Tazo Tea is looking to change that with a new climate justice cause-marketing campaign targeting economically disadvantaged neighborhoods and communities of color. The brand's new Tazo Tree Corps, a tree-planting workforce, is dedicated to planting and maintaining green spaces across the U.S.
According to Cornell University research cited by the brand, communities of predominantly Black, Indigenous and People of Color (BIPOC) have 20 percent fewer trees on average than white communities. And these groups have also been disproportionately affected by climate change. So Tazo teamed up with nonprofit organization American Forests and recording artist, singer and activist SZA to enhance cities' "tree equity," or the ability for people in every community to receive the benefits that trees provide, regardless of income, race or location.
"We believe the status quo is stunting our futures and could even kill us, and nowhere is this more imminent than today's climate crisis, which has been plaguing BIPOC communities for decades," says Laraine Miller, president at Unilever Tea Americas. "We wanted to make a tangible, impactful difference in the fight for climate justice, and realized we needed to learn more first. So, we identified the right partnerships as a way for Tazo to amplify and build upon the work of existing advocates and organizations."
Moreover, Tazo's customer base is passionate about climate justice—and very conscious of where and how they spend their dollars. To read more about the brand's climate justice marketing initiative, read on in Event Marketer.