Reader's Digest Automates Influencer Marketing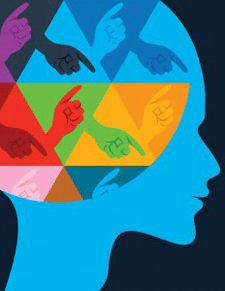 Marketers know that the manual process of identifying and engaging with large numbers of social influencers is a time consuming, yet worthy, process. TapInfluence—formerly BlogFrog—has just released a cloud-based software platform that automates all aspects of influencer marketing programs. Reader's Digest and its vast portfolio of magazines is the first of its clients to sign on.
The software is designed to automate all aspects of influencer marketing, including influencer identification and activation, content distribution and ROI-based analysis.
"Influencer marketing campaigns are increasingly important to our clients as they work to engage with their customers through content that is targeted and informative," said Andrew Augustine, director of digital sales, Haven Home, parent company of Reader's Digest.
Let's take a look at the key four stages:
1. Identifying key influencers The software includes a searchable marketplace of more than 100,000 registered social influencers, or clients can bring their own influencer databases.
"It's easy to find 10 mom bloggers," Holly Hamann, chief marketing officer at TapInfluence. says. "But if you're ABC News and want to work with 800 bloggers who are all new moms, you're going to need a technology to scale that."
2. Content management and distribution The influencer's content is created and uploaded inside the software platform and then fed to the influencer's social blogs on the date scheduled.
3. Maximizing the value of the content Because the content is created in the software program it opens up access for the brand or client to that content. The content can then be shared at scale across the web on social platforms, integrated into brand assets or re-surfaced for other uses to increase the program's effectiveness and value.
"Blog content is often underutilized and doesn't get the potential maximum exposure because it exists on blogs that the brand doesn't have control over," Hamann says.
4. Measurement Tracking codes are attached to each blog post to measure real-time reach, engagement and return on investment, for example, how often, say, an image gets pinned or shared on Twitter or posted on Facebook to provide detailed campaign analysis via measurement dashboards.
"Earned media is the Holy Grail these days so influencer marketing programs have to maximize the value of the content and be able to measure it," Hamann said.
In addition to Reader's Digets and ABC News, TapInfluence's roster of clients includes P&G, Coca-Cola, Old Navy, Sears, Kraft, Pillsbury, Unilever, Red Box, KOA, Fleishman Hillard, Ketchum, Weber Shandwick and Starcom MediaVest.