Q&A: Steve Kozek on GE Capital's Financial Marketing Challenges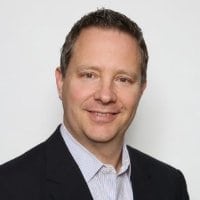 At LeadsCon's B2B Connect to Convert last month, Steve Kozek, managing director, commercial operations for GE Capital, shared ideas about how his organization optimizes B2B data and content.
CM: What are your biggest marketing challenges?
Kozek: We lend money, and there are a lot of banks out there. How can we differentiate ourselves? What do we have that the banks can't offer? How do we play that in the marketplace? It starts with the message and the brand play, and it comes back to sales. It's a living, breathing process. We need to prove accountability. Sure, there are some slick tools out there, but it's really about the people, the process and the communication.
CM: How does data help influence what content you share with prospective customers?
Kozek: Banking and money is a commodity, we're not selling a product per se. So when we have our sales reps out there, we want them to show domain expertise and be able to build trusted relationships. If we're going after a prospect in the food and beverage or agriculture space, we need to make sure the account reps know what is important to this company. They need to know the target audience—in most cases, it's a CFO or a treasurer. What does that persona need right now? What is happening in their market today?
We need to show we understand an industry and their pain points. We can then generate content on what might be important to them at this phase or a future phase. It might be an infographic, showing how they can handle their working capital needs if material costs increase. It all starts with a clean database, knowing who your contacts are and what content will grab their attention
CM: How is GE Capital utilizing third-party data?
Kozek: Here's an example. Currently we're trying to target healthcare networks, hospitals and clinics, to lease CAT scan or MRI machines. How do you know who is in market? We append data to our records—we might buy data from IMS Health to see what hospitals currently own. Or, we can buy UCC data to help us prioritize who we call on by what they financed and when the financing will run out. Is there an opportunity to refinance? That's another after-market opportunity. Having the right details is paramount. It helps you be more efficient to tailor your content and bring yourself in as a trusted advisor.
CM: Do your sales and marketing teams have good alignment?
Kozek: Data and content are really the currency of today, and that's forcing an alignment between sales and marketing leadership. It's more about creating a team with ongoing roles and responsibilities and operating rhythm. In a data driven society, marketing more than ever needs to hone in with the data and the content, and sales is starting to understand that. Creating a framework and documenting what steps are needed and what has worked will force collaboration.
CM: Is ABM a part of your marketing strategy?
Kozek: What is now called account-based marketing we've been doing for years, only we called it account activation. We're trying to get in the door with content and domain expertise to create an opportunity and close the transaction. GE Capital is big on framework because we need repeatability. When I'm helping 10 different business units in North America go to market, we need consistency, we need to know what worked and what didn't work. We need to know our initiatives are repeatable and scalable—and we need to agree on what is a success. We work together and we set the targets high—you can't manage what you aren't measuring.
Related articles:
Q&A: Ben Wang on the Arizona Coyotes' Goals With Email
B2B Connect to Convert: Lead Gen, Brand Buzz, An Eclipse and More
Q&A: Avnet's B2B Journey to Reach Millennials